8 Things You Need To Know Today (January 4)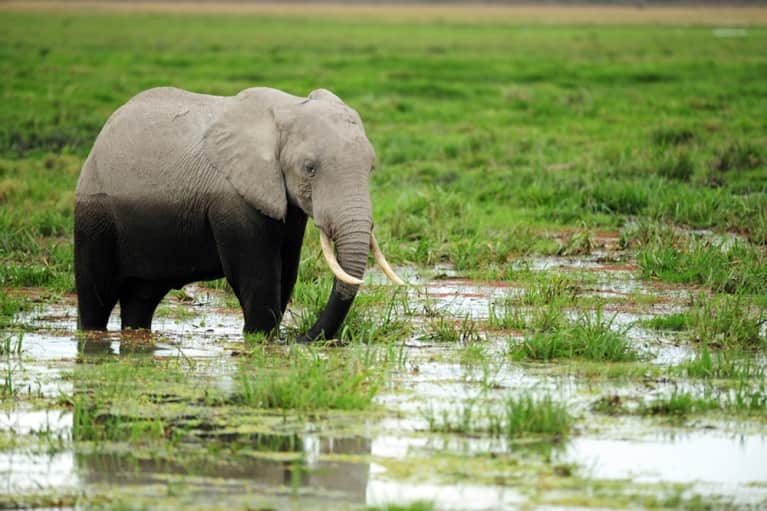 January 4, 2017 — 10:41 AM
1. China is banning its ivory trade.
By the end of 2017, the world's largest ivory market will be shut down. Carter Roberts, president and chief executive of the World Wildlife Fund, calls China's announcement, "a game changer for elephant conservation." (NYT)
2. A new human organ has just been identified.
While it's been with us all along (even showing up in a description by Leonardo da Vinci) it wasn't until the Lancet Gastroenterology & Hepatology published new evidence that the medical community has learned that the lining of the abdominal cavity that holds our intestines in place is, in fact, a single organ, and not disconnected tissues, as it was previously believed to be. (Science Alert)
3. Don't believe everything you read...even in medical studies.
A new analysis of published medical studies found that the final published results often left out certain findings like negative side effects. While this is troubling, there is a movement toward making all results of studies available to the public. Here's to more transparency. (Scientific American)
4. Burger King is ditching antibiotics by next year.
The fast-food chain is promising to serve antibiotic-free chicken at its locations by 2018. The owner of the chain, Restaurant Brands International, said, "We believe that it is important to reduce the use of antibiotics important for human medicine in order to preserve the effectiveness of antibiotics in both veterinary and human medicine." (Grub Street)
5. It's as weird as it sounds: Garlic enhances male sex appeal.
Not garlic breath, to be clear. Men who took garlic supplements were rated as more desirable by women who ranked them based on the scent of their underarms. Apparently men who ate more fruits and veggies also had more pleasant odors than men who did not. Eat healthy, smell sexy? We like this trend. (Scientific American)
6. A new counterculture book says we should strive for less empathy, not more.
The author, Paul Bloom, defines empathy sans compassion. "If you feel bad for someone who is bored, that's sympathy, but if you feel bored, that's empathy," he writes. According to him, empathy asks us to go against the functioning of our own minds by design. If we stay with this definition, he has a point, but we suspect that's an oversimplification of empathy as we know it. (NYT)
7. Good news, America: We're now driving under the influence less.
While there's no question that Americans enjoy their liquor (10 percent of people drink a whopping 74 alcoholic beverages per week), the latest statistics on drunk driving found that 11 percent of Americans over 16 reported driving under the influence, which is a 15 percent decrease from 2002 data. Cheers to that! (Science Of Us)
8. Meet the Brooklyn borough president who uses healthy food and fitness to keep his type 2 diabetes in check.
When Brooklyn borough president Eric L. Adams was diagnosed with type 2 diabetes, he went all-in on taking care of his body. He now sticks to a vegan diet, exercises every day, and prepares his own meals regularly. Even better? He's working hard to educate constituents on the importance of properly taking care of their bodies. (NYT)