The One Thing You Should Be Drinking Every Day For A Healthy Brain
mbg Health Contributor
By Gretchen Lidicker, M.S.
mbg Health Contributor
Gretchen Lidicker earned her master's degree in physiology with a focus on alternative medicine from Georgetown University. She is the author of "CBD Oil Everyday Secrets" and "Magnesium Everyday Secrets."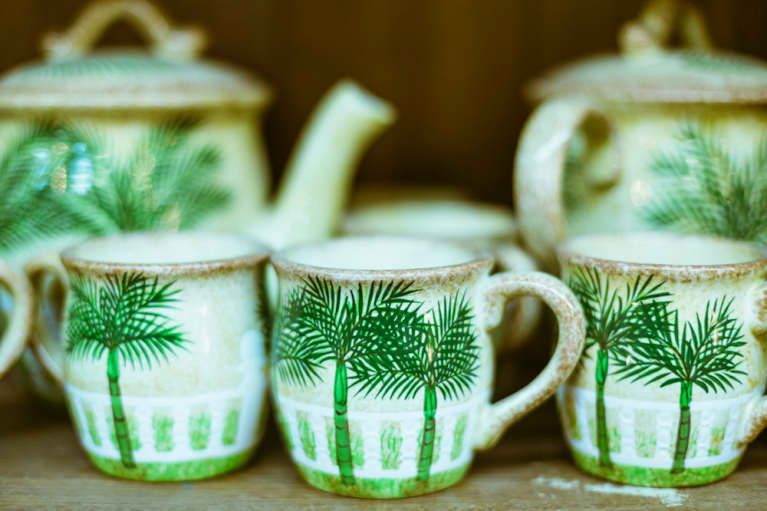 March 21, 2017 — 14:26 PM
If you're a tea lover, we have great news for you. A new study conducted at the Yong Loo Lin School of Medicine in Singapore shows that drinking tea regularly can reduce the risk of cognitive decline and dementia by as much as 50 percent.
So if you can't start your morning without your favorite blend, you can rejoice in the fact that your habit is protecting your long-term brain health. And if you don't drink tea yet—we think this is a pretty convincing reason to start.
Tea will protect your brain as you age.
This study collected data from just under 1,000 Chinese seniors (55 years or older). They were asked about their tea consumption and then, about five years later, they measured their cognitive performance and collected information on their lifestyles, medical conditions, and physical and social activities. The results showed that regular consumption of tea lowered the risk of cognitive decline by 50 percent. And this is huge, because Alzheimer's disease is the sixth leading cause of death in the United States.
Even crazier? When it came to people with the APOE e4 gene, which genetically predisposes people to developing Alzheimer's, the cognitive impairment risk was lowered by around 86 percent.
How do I get the benefits of tea?
The good news is that it's easy to get the benefits of tea. Apparently, all you have to do is drink it. The results of this study also showed that it didn't matter what kind of tea the participants drank, meaning your favorite tea—whether it be black, green, or oolong—will get the job done. Luckily, tea is delicious and a great ritual to incorporate into your morning, evening, or workday routine.
According to one of the lead researchers, the benefits can be attributed to the high concentration of catechins, theaflavins, thearubigins and L-theanine—bioactive compounds that are known for fighting inflammation and free radicals, which can help keep the body healthy. As for how exactly it works to prevent dementia, more research still needs to be done. But in the meantime: Tea time, anyone?