As I'm sure you're aware, we are in the midst of a natural product revolution. It seems like every single day we wake up to more and more incredible and potent brands vying for our olfactory, visual and tactile attention. But frankly so much choice can be confusing, which is why I'm here to help you navigate your way through the seemingly infinite beauty jungle.
It's important to remember why making the switch to natural beauty products is beneficial. Not only are chemical-free formulas better for your skin, but organic ingredients are more gentle on the planet and your consciousness. I've been banging on for months about how going green without the breaking the bank is possible because there's a bevy of all-natural products with fair-trade, chemical-free ingredients that can be found at your local drugstore/Whole Foods/bodega.
These nine picks are ones you may or may not be that familiar, but they make me happy as a clam, work a treat, and are firmly ingrained in my kaleidoscopic beauty arsenal. You may not need rosehip oil, but like me, you're powerless over the thrill of affordable, effective, and fragrant offerings that frankly smell like Mother Nature. Sorry in advance for helping you take up more bathroom space...
Dr. Singha's Mustard Bath
Dr Singha's Mustard Bath doesn't mess around. Long beloved by athletes, it's an almost miraculous cure for achey, stiff, and injured muscles. Mustard seed alone is warming and stimulating, but Dr. Singha adds wintergreen and eucalyptus oils for an even more invigorating effect. On top of that, the aromatic formula is a great defense against cold season. Dr Singha's Mustard Bath (from $6.49)
365 Everyday Value Coconut Oil
We all know there are myriad ways you can use coconut oil, but every once in a while, even the best of us needs some new tips and tricks on how to use something we thought we'd entirely gotten a grip on. My current favorite way to use it is in the bath. While it's running, dump as much Epsom salt as you can get your paws on into the water and then scoop out a handful of coconut oil straight from the jar and into the tub. When you get out, it'll be all over your body in the best possible way—gleaming skin and limbs that are begging to be touched. 365 Everyday Value Coconut Oil Extra-Virgin Organic Unrefined ($18.30)
Shamanuti Seaweed Toner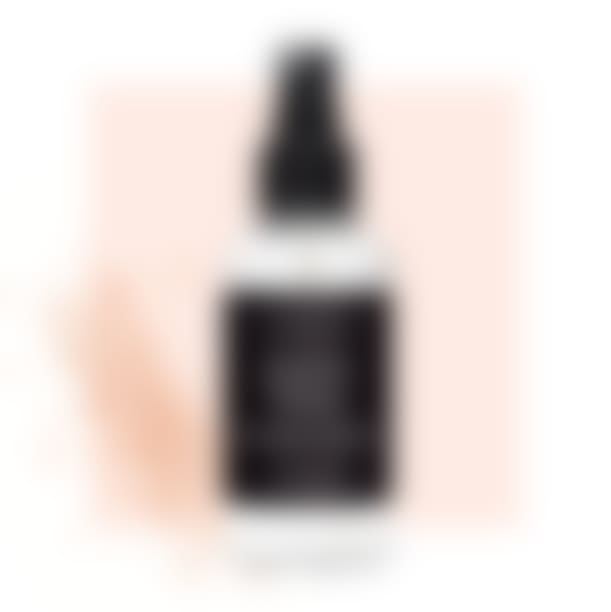 I'm obsessed with this delicious nutrient- and mineral-rich toner. It actually adjusts skin's pH and refines the pores, while the power-packed quadruple threat of Atlantic kelp, Dead Sea salt, tea tree oil, and freshwater blue-green micro algae hydrates and moisturizes like nobody's business. Shamanuti Seaweed Toner (from $14.50)
Trilogy Rosehip Oil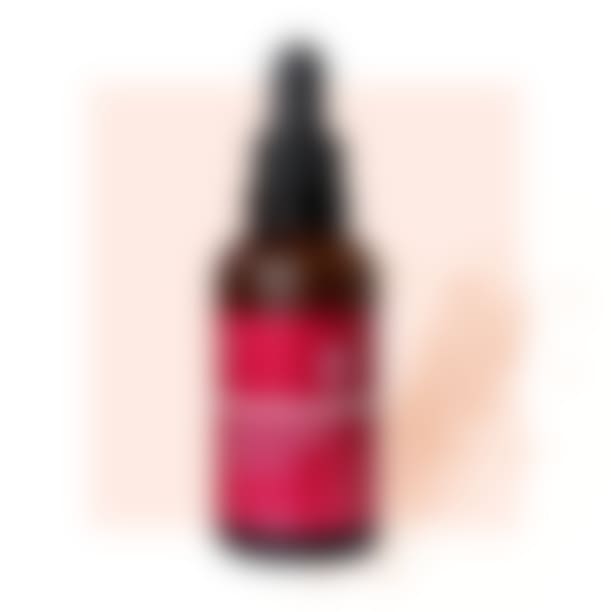 Unpredictable climates call for Trilogy Rosehip Oil to act as a barrier against cold, wind, or storms. This is also the time of year when an evening soak as an antidote to a day's work is the secret to recovery. Muscular aches and fatigue all feel better when I rub Trilogy's healing rosehip oil into freshly bathed skin. The best thing about rosehip is that it's packed full of fatty acids and antioxidants, like lycopene and phytosterol (both are super anti-aging), that fight free radical damage for skin-brightening magic. Trilogy Rosehip Oil ($23.09)
Pearl +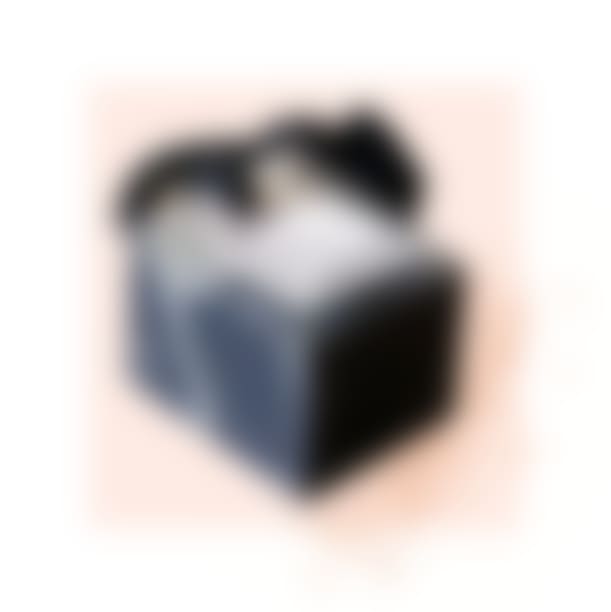 Here's the deal with soaps: They do really different things and not all of them are created equal. This activated charcoal bar smells lush and contains hydrating ingredients like olive oil and aromatherapy extracts, while charcoal removes impurities for a softening, tonic-like effect on skin. I find that even something as simple as taking time in the shower with a pretty bar of soap can change my state of mind instantly. Pearl + Small Detox Bar ($7)
Waxelene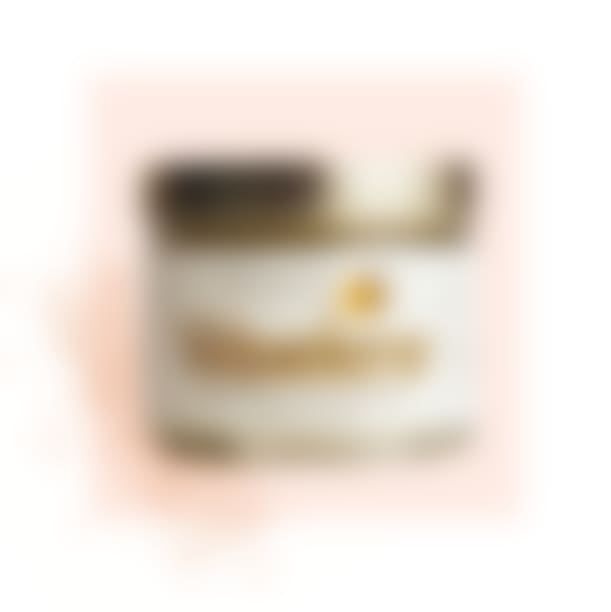 Waxelene is the glorious alternative to Vaseline that started off life as a popular small-batch brand in California before Whole Foods gave them a loan, and, well, the rest is beauty history. A great alternative to petroleum-based products, this balm is comprised of just four ingredients and does wonders for dry, chapped skin. Plus, it makes an impressive alternative to makeup remover. Waxelene Petroleum Jelly Alternative (from $7.49)
Astra Cacia Lavender Oil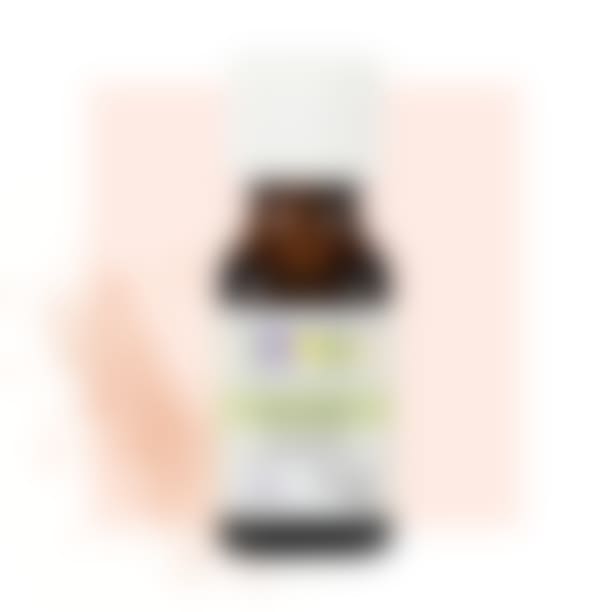 I'd say lavender essential oil is the grandaddy of aromatherapy: Amazing for insomnia, depression, cuts, scrapes, burns, nicks, chilling out...I could go on. Have you ever tried it in a hair mist? Well you should, because it promotes hair growth and is amazing for your scalp (natural anti-inflammatory properties work a treat on dandruff and psoriasis). A good scalp massage can do wonders for you after a stressful day, and if you're in the mood for DIY, add 5-8 drops of the oil into 1 lire of distilled water, and voilà, instantaneous hair mist! Aura Cacia Lavender Essential Oil ($9.03)
Andalou Naturals Resveratrol CQ10 Night Cream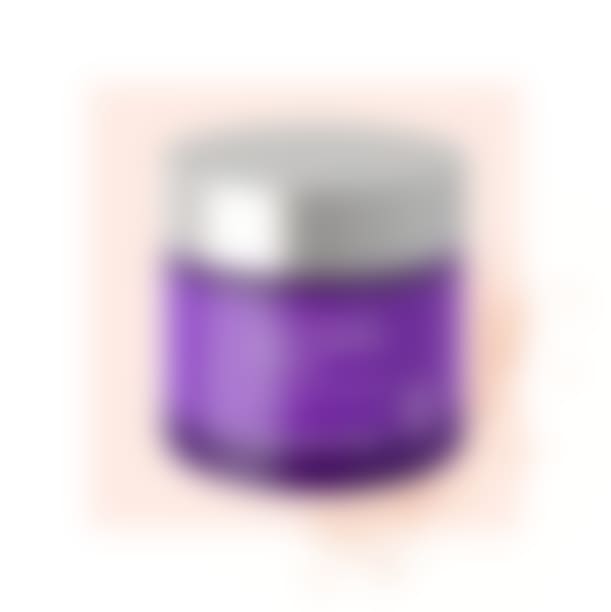 Think of this lovely cream as wine for you face. Ok, maybe not as fun, but resveratrol, a plant compound found in the skin of grapes (especially red ones) is used to make red wine. It's also touted for its abilities to improve skin elasticity, firmness, and radiance. mbg's Health Editor Gretchen Lidicker says that resveratrol "is a popularly used antioxidant because of its anti-aging and beauty enhancing properties," and frankly that's all I need to know. Andalou Naturals Resveratrol Q10 Night Repair Cream (from $15.96)
Honey Girl Organics Facial Scrub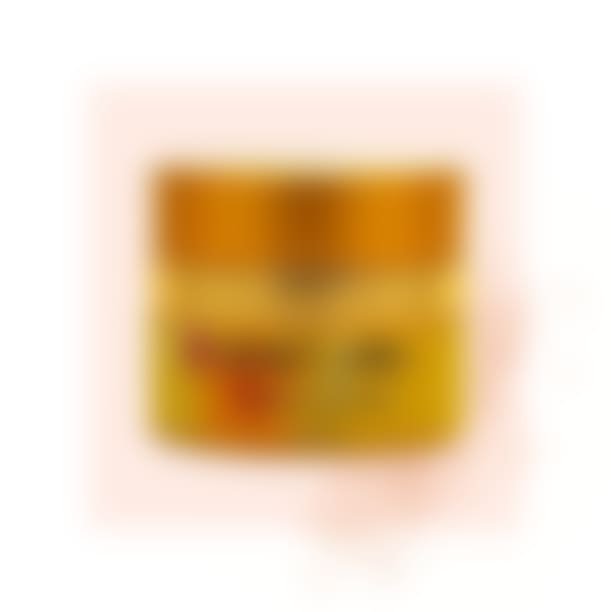 Unlike some scrubs that are harsh, the grain on this is very fine. It feels amazing, but it also dissolves perfectly, so you don't get much residue, and if I close my eyes hard enough, I feel like I'm in Hawaii with the yummy coconut oil, raw honey and sugar vying for olfactory attention. Honey Girl Organics Facial Scrub ($24.29)