How Embracing Minimalism Changed My Approach To Health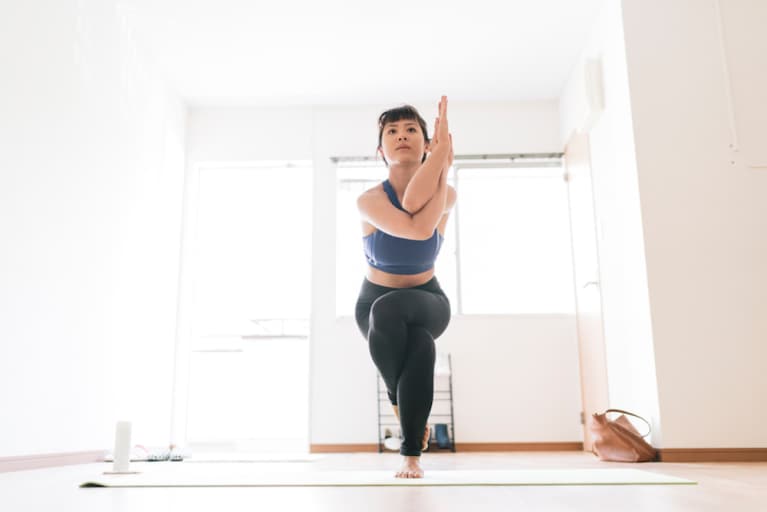 I'm a big picture person. And I operate most effectively when I'm not inundated with details. I like to get to the core of what's being said and not dance around with all the details. To be honest, sometimes I find the inundation of information a little overwhelming—especially when it comes to health and especially online.
The rapid rise of social media gives us a lot of freedom and allows us to share everything, adding value to our lives. But there's so much information out there—by so many people in so many areas of the health world—that it can be difficult to know what to listen to, what to trust, and what to ignore.
There is so much information out there, how do we know what to believe?
If you're interested in the health scene, you know exactly what I mean; companies advertising the health products we "need" on the pages we use, promising us the answers to every problem and situation. Each week there's a new diet, training plan, and quick fix. With all the information available, where do we even start?
I think we start by realizing how much we've overcomplicated it.
Over the last few years, I've radically simplified my approach to health. If you've heard my story you'd know the frustration I experienced with my health before making some radical changes. Simple changes. Boiled down, the approach to health that changed my life can fit into five categories and I wanted to share them with you:
Eat food as close to its natural state as possible. My diet now consists mostly of fruits, vegetables, nuts, and seeds. I no longer eat dairy as it continually caused me to experience sinusitis. So much of the modern diet consists of what we call convenience food, filled with preservatives to allow its shelf life to be extended. For more about food, read this. Food really is the best medicine.
I've cut out all processed, sugary drinks from my diet. When I'm thirsty I now drink water, tea, black coffee, or green juice filled with kale, broccoli, carrot, lemon, apple, ginger, turmeric, and garlic. If you don't like the sound of that, try these. Nothing has such an immediately positive impact on my body as this juice.
It's not about the exact program, it's about the consistency with which you follow it. Walking, running, and yoga are my favorite ways to work out. If you're not into going to the gym, you could try this simple workout. Exercise doesn't need to be so complicated.
In a culture that is obsessed with getting as much done as possible in the smallest amount of time, rest has become a word synonymous with lazy. I take a rest day each Sunday on which I don't exercise and also take a screen-free day. By Monday, my body and mind are both refreshed and ready to get back into it.
We need to choose our thoughts carefully. So much of the stress we feel in our day is born from focusing on the wrong thoughts. Rather than letting your busy mind run your life, tune in to the thoughts you're having and direct them in a more empowering way.
Before we overcomplicate, overpay, and feel overwhelmed by the abundance of information available in the health scene, let's remind ourselves to focus on these areas. They've been tried and tested over the centuries and still remain true. You may find that good health is much easier than you imagined. Good luck!