5 Reasons To Be Hopeful For Our Health In 2017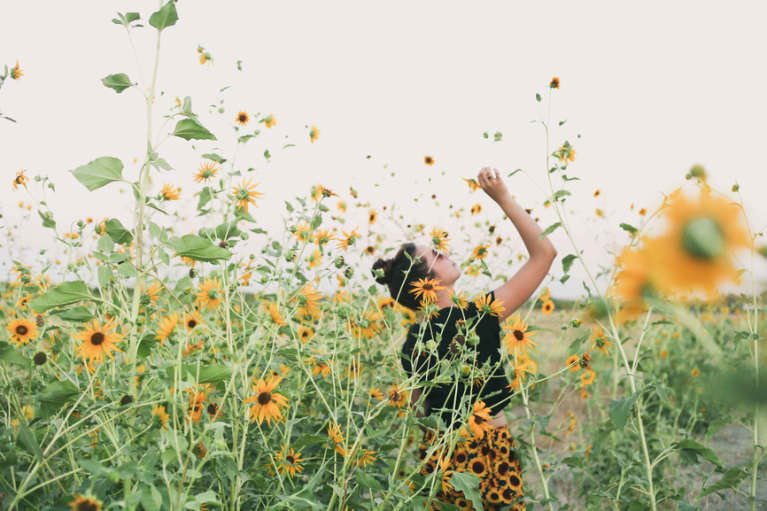 January 15, 2017 — 10:29 AM
It's no secret that 2016 was a whirlwind full of stressful situations that can really get a person down. But with hardship always comes growth: Why not look at the positive wins from the year that keep us hopeful for a healthy and happy future—after all, isn't that what the New Year is all about?
Regardless of the chaos, 2016 was actually a great year for health and wellness. Here are five reasons to look back at the year with a smile and head into 2017 with an optimistic attitude:
1. The socially acceptable social media hiatus.
The past few years, social media has completely dominated our lives. Wake up, Instagram—and one last tweet before you fall asleep. Not so much the case anymore! In 2016, superstars such as Kim K. and Justin Bieber take a break from their internet audiences. Social media is not the enemy, but too much time spent on technology has proven to be really bad for health. Considering how much time I personally spend scrolling, like, sharing, and commenting—I'm excited to see this become more of a regular habit.
2. Tech helps medical progress.
With the rapid advancement of technology, each new year brings some extremely exciting medical progress. 2016 was no exception. Some things to be grateful for? For starters, diagnostic technology has allowed America and other countries to quickly diagnose diseases that have been plaguing them for years on end. For example, it's easier now more than ever to effortlessly and efficiently diagnose diseases such as malaria and Zika.
3. We're making time to love ourselves.
I know "wellness" has been around for a while, but for me, it seems as though 2016 really incorporated the idea of wellness as a lifestyle choice—and I only hope to see this more in the new year. Not only did I start to embrace concepts like mindfulness and hygge, but we actually started living them out. Wellness studios have started to pop up in major cities and small towns alike, and you can't go to a bookstore without picking up the latest self-help book that is sure to change your life in some way.
4. We're finally talking openly about mental health.
One conversation that needed to be started was that of mental illness. With an estimated 43.8 million adults struggling with mental health, it was about time to break the stigma. Toward the end of the year, many celebrities started to come out about their struggles, and there was an extremely positive amount of media coverage around World Mental Health Day on October 10. The conversation is only getting easier, which is a wonderful thing for those struggling to know they aren't alone and making help a whole lot more accessible as the years go on.
5. Athleisure is a lasting fashion trend that means fitness is here to stay.
Did you even work out if you didn't Snapchat it? But seriously, move over Netflix & chill. As far as trends go, this is one that everyone should hop on the bandwagon and follow. There's a style for everyone: from cycle classes (that are totally insta-worthy) to rave runs, new brands continue to crop up while others are just crushing it.
With some positive thinking, there's no doubt that it can be another winning year for well-being.