3 Poignant Secrets To Self-Healing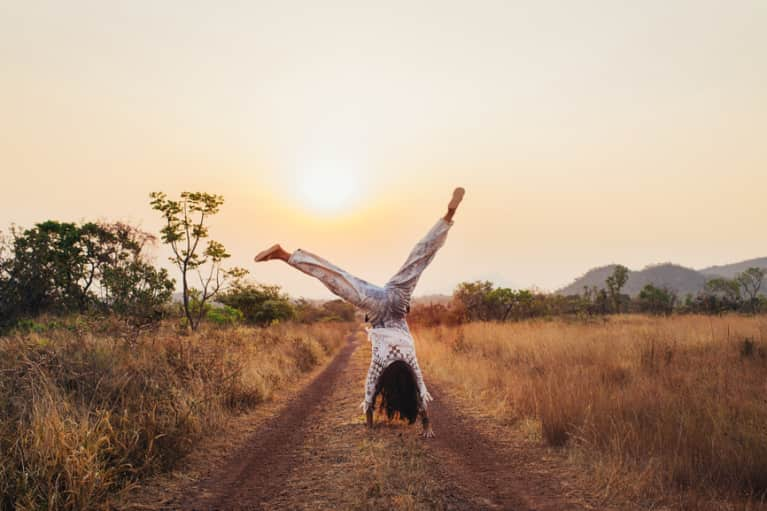 January 10, 2017 — 10:39 AM
Again and again, after treating thousands of clients, I have seen how the body has the miraculous ability to heal itself. Of course, disease and illness are complicated, and many things lie in the hands of the universe, but there are three key earthly pillars that fundamentally support the body and its natural ability to heal itself. Our diet, our lifestyle, and our relationship with our own self. They're profoundly simple, and yet we continue to need a reminder of that.
Diet: You are what you eat.
The things we eat can be profoundly supportive of our immune system, our digestive system, or endocrine system, and our physiological systems. Or they can completely derail them. A diet that relies mostly on fresh and organic fruits and vegetables, raw or sprouted seeds and nuts, and gluten-free grains like buckwheat, millet, and quinoa, strengthen and purify our systems and replenish us with the minerals and vitamins we so urgently need for health and healing. Drinking clean water that is free of chlorine and other substances helps hydrate the body but also nourishes it with essential electrolytes. These kinds of practices clean out your lymph, allowing immunity to get stronger and the toxins to be flushed more easily. Avoiding processed foods and anything packaged that contains additives such as food colorings, pesticides, and preservatives will help keep your body clean and strong.
Lifestyle: Take care of your body, and it will take care of you.
Our society has fallen in love with a go-go-go lifestyle. We love adrenaline, which is why we love our coffee. In many cases, we don't have a choice: We feel pulled in different directions. Our family needs one thing, our job needs another, and the last thing we prioritize is ourselves. So we keep the adrenaline pumping and believe that is the only way we can stay afloat. However, the body will stay strongest when it is not constantly in fight-or-flight mode. Chronic stress exhausts our body. So adopting activities like meditation, exercise, and time in nature will profoundly calm us and put us into an optimal space for healing. Even if it's just five minutes a day here or there, prioritize nourishing your nervous system. Feeling calmer will also improve your relationships, your perspective, and your emotional intelligence.
Our relationship with ourselves: You are what you think.
In many cases, I have seen clients who have a clean lifestyle and a pure diet but still struggle. Sometimes it is our own minds that hold us back. Are we still stuck in old emotional or mental patterns? Do the beliefs we hold onto fail us from the truth? Again, spiritual and therapeutic exercises like meditation, breathing, and yoga or treatments like face zoning and back zoning can help clear out these old patterns. Examine your relationship to yourself: How do you view yourself; what are some of the emotions and beliefs that you identify with? Are there old habitual patterns you need to let go of? What words do you use when you speak to yourself? Practice lovingkindness meditation can also help you develop a more gentle approach to your own self.
Most of all, remember that you have the ability to make your body stronger and to attain greater radiance in your life. Our body has a miraculous gift that time and again has shown us that it can heal itself.