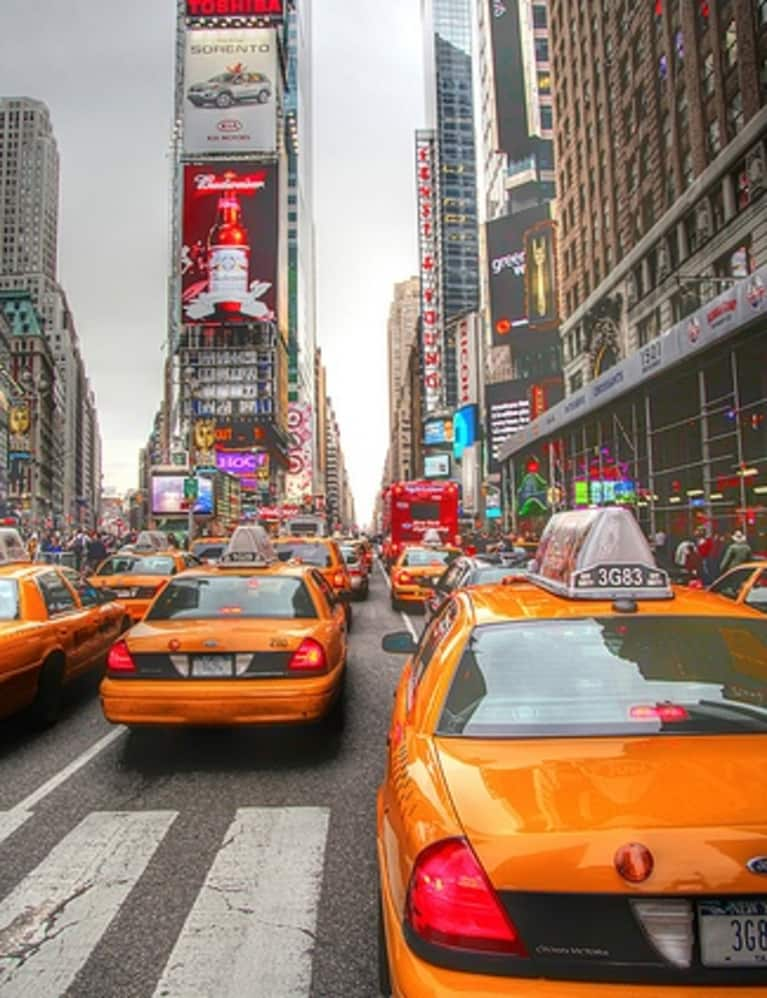 Finding a calm place in New York City is no mean feat. The city is continually alive with cars speeding, people yelling, music blaring, horses trotting, and dishes clashing. But louder than the accumulative scream of the city is the energy of the people of New York. In a yoga practice, you become particularly attune to the energies and sensations of those around you in a state of calm and meditative silence – try achieving this awareness with the cry of Times Square drowning your thoughts. Not easy.
The benefits of yoga to ones cognitive state and spiritual presence are extensive beyond our comprehension, but how much of that is saved for the yoga mat? While we feel calm and peaceful in the sanctuary of our practice, we must be reminded that this is a place where like-minded people surround us, and we have been dedicating our time to exploring our body in deep personal reflection. How many of us could take the calm we experience on the end of our mat and translate that to business crises, screaming children or (as I found out) Macy's on the first day of the Fourth of July sale?
During my recent trip to The Big Apple I set myself a challenge – find a place of calm within myself… in the least calm place in the world. Straightforward enough, but could it be done?
First, I needed to escape for just an hour to a place where I felt truly safe, so that I could organise my headspace and prepare myself for the big wide world outside – and found myself at a yoga studio. As I relished in my practice and appreciatively pushed into child's pose, I could not shake the concern that I was going to spend my trip in a constant struggle to escape the energy of the street. However, just as yoga always does, my answers were found in the words of my instructor, Tara Stiles; "No need to rush, you are already where you need to be because you are here. You will find your place in your own time, in exactly what time your body needs today." And in that statement I found my solace. I needed to stop worrying about the problems of those around me, and focus on using their energy to lift me as well. My body will find the rhythm of the street, and I will find my own beat in that rhythm. If I can't keep up, so be it, because that is where I need to be today.  
This concept is one that permeates every social situation where a meditative practice is not always a stand out. The true test of the presence of a yogi comes not in how still they can be during Savasana, but rather the composure they exude when running 30 minutes late, lining up at a grocery store with a child in the trolley screaming for a peanut butter sandwich and being told that the store is out of fresh bread today. That is meditative peace. That is tranquility and serenity. That is your yoga.
And just in case you were wondering, the highlight of my New York trip beyond the Broadway shows, walks through Central Park and hailing my first cab was sitting on the little red chairs in Times Square, embracing the lights and sounds around me, finding a calm and just breathing. That was my yoga.
image via