7 Things You Need To Know Today (December 30)
Written by
Leigh Weingus
Leigh Weingus is a New York City based freelance journalist writing about health, wellness, feminism, entertainment, personal finance, and more. She received her bachelor's in English and Communication from the University of California, Davis.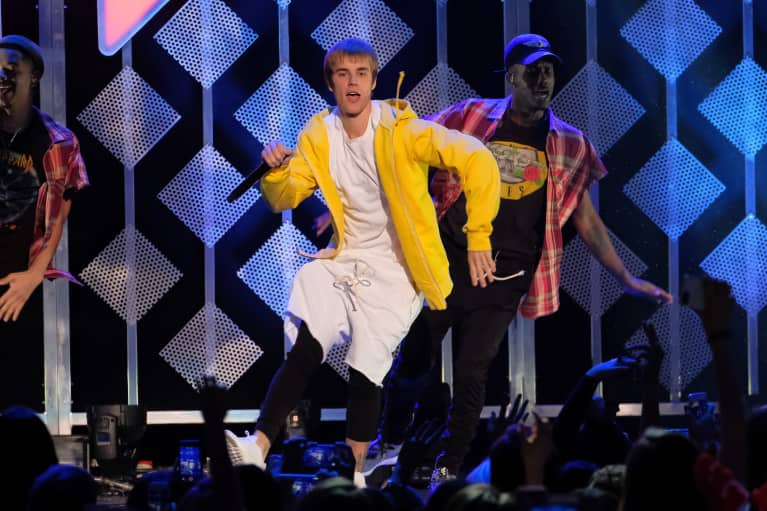 December 30, 2016 — 10:00 AM
1. Justin Bieber has taken up yoga.
Justin Bieber has a new hobby: yoga. The pop star was recently spotted doing yoga on a yacht with his little sister, and in the photo captured, it appears the duo are transitioning from plank pose to downward-facing dog. Hey, the more stars doing yoga the better. (The Cut)
2. Citi Bike had quite a year.
The year 2016 may have had its ups and downs, but Citi Bike had its best year yet. The bike-sharing company had nearly 14 million trips, which is a 40 percent increase from 2015. (Curbed)
3. Giant sequoias, the biggest trees on Earth, aren't faring so well in climate change.
Ecologists out of UC Berkeley are now climbing hundreds of feet to collect and analyze samples of California sequoias to understand just how poorly they're responding to the state's drought. (Scientific American)
4. One state just banned the ability to ban plastic bags.
Signed in Michigan, this law will prevent local governments from being able to pass laws that regulate the use of disposable containers—including those that impose a fee for plastic and paper shopping bags. (mlive)
5. This new approach to cancer treatment could be promising.
A new experimental immunotherapy called CAR-T may give oncologists a new way to approach tumors. It involves extracting a patient's immune cells, re-engineering them so they better target their cancer, and then feeding them back into the body. "In the initial treatments, I was holding my breath, waiting to get called in the middle of the night to go rescue somebody. But it's amazing how safe it was," says Dr. Behnam Badie, a neurosurgeon. (Scientific American)
6. One way to keep your heart healthy? Get married.
Past research has shown that marriage increases socialization, improves financial health, and prevents bad habits. New research shows that being married, and interestingly includes people who have been divorced or widowed only once, also increases your risk of surviving a stroke. (NYT)
7. We had to ask: Is it possible to die of a broken heart?
With too many recent heart-related deaths, experts say that yes, dying of a broken heart is a thing and it's called cardiomyopathy. Even healthy individuals who experience an extremely stressful event are susceptible, and although death is rare, it can lead to short-term muscle failure in the heart. Turns out grief isn't just emotional after all. (Time)