6 Things You Need To Know Today (December 28)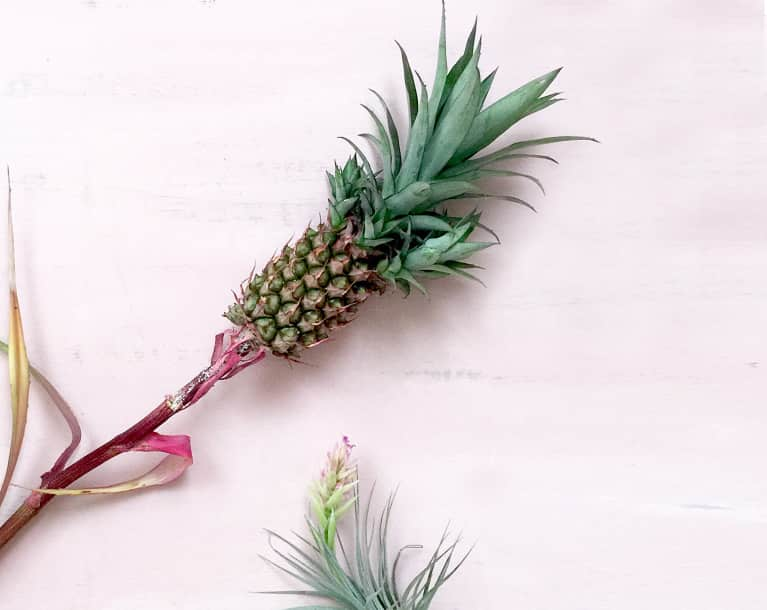 1. Will this summer's smoothies feature pink pineapple?
The FDA just approved a genetically modified strain of pineapple—one that features lycopene, the bright red pigment found in tomatoes and watermelons, for enhanced flavor and color. (Grub Street)
2. This new technology could change the way we tackle climate change.
In order to uphold the Paris Climate agreement and prevent global warming from surpassing 2 degrees Celsius by 2100, nations worldwide are beginning to research "negative emissions technology"—a new wave of sustainable tech that actively pulls CO2 out of the air. Scientists are now experimenting with adding finely crushed silicate rocks to farmland, which, when they break down into the ground, can pull carbon dioxide into the soil with them. (Scientific American)
3. You feel it and now you know it: super social media users are more likely to be depressed.
New research shows that people who use more social media platforms, seven to 11 to be exact, are more likely to be depressed than people who don't use any, or only use one or two. All the more reason to back away from the Facebook. (Science Daily)
4. The meals you ate growing up are now too caloric for modern lifestyle.
Scary, right? We used to eat 2,000 to 2,500 calories a day because we needed to, but based on how sedentary the average person has become new research says it's far too much. A study by the London School of Economics analyzed data from 26 countries for 30 years to evaluate the link between globalization and obesity, and found that our modern lifestyles are largely the culprit. Excuse us while we go take a brisk stroll. (Telegraph)
5. This profile sheds light on the lasting impacts of weight-loss surgery.
200,000 Americans have bariatric surgery each year, and the operation causes profound changes in patients' physiology, altering the activity of genes and hormonal signaling from the gut to the brain. This in-depth profile checks in a year later on two people who had the surgery to examine its lingering physical and mental effects. (NYT)
6. It's true what they say: the sex does get better as you get older.
In an analysis of 6,000 people, aged 20 to 93, researchers found that quality of sex increases with age because frequency matters a lot less. People preferred to have thoughtful, meaningful encounters as they aged. We think that's good news: the best sex is yet to come. (Science of Us)