7 Things You Need To Know Today (December 29)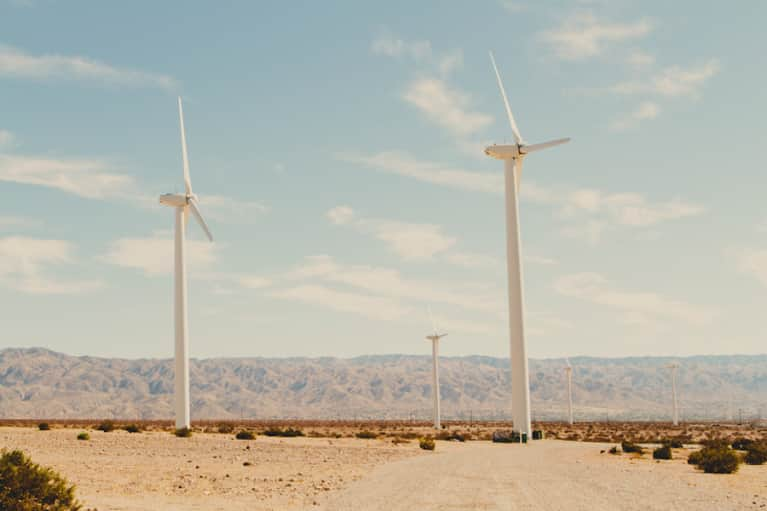 1. Portugal challenges the rest of the world to invest in renewables.
Back in May, Portugal became the first country to run off of renewable energy alone for four consecutive days. António Sá da Costa, the managing director of the Portuguese Renewable Energy Association, thinks that other countries can achieve the same milestone by taking advantage of their natural conditions and setting up manageable energy grids. "Now no one can come along and say in good conscience that this is impossible. No. This is possible. Because we did it. And if we did it, it's also possible in other countries. It's just a question of finding how to do it," he said. (The Guardian)
2. A special diet could be the next big breakthrough in cancer treatment.
Researchers recently found that the essential amino acid valine plays a very important role in the production of blood stem cells. In the future, a valine-free diet could potentially replace chemotherapy and radiation for patients receiving bone marrow transplants. (Scientific American)
3. Liverpool's players are eating the most nutritious (and delicious) food.
It's no secret that athletes typically eat a high volume of food, but unlike in past years, Liverpool's soccer players are now sitting down and staying a while instead of eating their food as fast as possible. This is due in large part to Liverpool's new head of nutrition, Mona Nemmer, who is taking a more holistic approach to food preparation. In addition to being so delicious that the soccer stars savor it, each meal is packed with nutrients. (NYT)
4. People are paying tribute to Carrie Fisher by speaking out about mental illness.
Actress Carrie Fisher, who passed away earlier this week, was a pioneer in the mental health space in the way she openly discussed her bipolar disorder. In honor of her work to destigmatize mental health issues, fans are now tweeting about their own mental illnesses with the hashtag #InHonorOfCarrie. (Vulture)
5. The year 2016 was a record-breaker for all the wrong reasons.
The year 2016 marks the time that Alaska reached its hottest temperatures ever, the Great Barrier Reef experienced record-breaking bleaching, and we saw the biggest jump in atmospheric CO2 levels. Ugh. (Grist)
6. To stay healthy, take five and go for a walk. Every hour.
In a new study, researchers found that people with desk jobs were able to raise their happiness quotient the most when walking five minutes out of every hour each day, versus a longer walk before work or no walk at all. (NYT)
7. This popular Christmas gift is secretly every foodie's dream.
Voice-controlled virtual assistants like Google Home and Amazon Echo can help you craft shopping lists, set baking timers, and even pick up cooking tips from the pros. (Grub Street)