8 Things You Need To Know Today (December 23)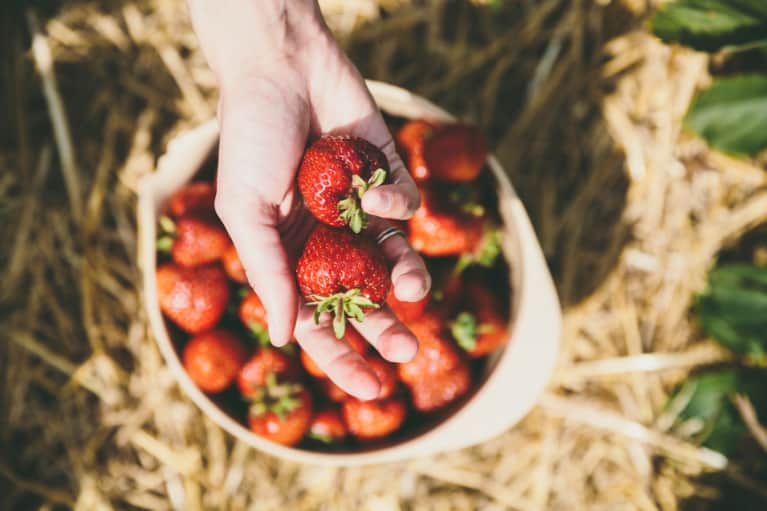 December 23, 2016 — 9:40 AM
1. This invisible, edible coating makes produce last longer.
A new product made from food waste (like orange peels and stems) can be used as a thin but powerful coating that slows down the rate at which water evaporates and oxygen penetrates fruits and vegetables. This film—totally plant-based—can double the shelf life of produce. (Fast Co)
2. Doctors and soon-to-be doctors are learning a thing or two from fine art.
Leading professors at Harvard and Yale think that learning from fine art teaches doctors in training how to be more mindful in practice. Referencing works of historic art, students are taught to read medical scenes to interpret illness, deal with ambiguity, and define what's in front of them instead of jumping to conclusions. Yet another unexpected example: life imitates art, art imitates life. (NYT)
3. Scientists have successfully reversed aging in mice.
And it could have major implications for humans. Major. They've essentially figured out how to undo decades of aging by manipulating aged genes to make them resemble embryonic ones. This type of reprogramming also proves that aging is, at least in part, an epigenetic phenomenon. (Scientific American)
4. Physiologically speaking, the line between childhood and adulthood is fuzzy.
A new paper in the journal Neuron demonstrates how arbitrary the legal benchmark for adulthood really is. The study demonstrates that, on average, human brains continue to develop beyond the age of 18—sometimes even beyond the age of 30. (CNN)
5. When it comes to ear infections, there are no shortcuts.
After testing whether a shorter course of ear infection antibiotics is as effective as a full course, researchers have found the answer to be a resounding no. Compared to a standard 10-day treatment, a 5-day treatment was not as efficient and did not lead to less antibiotic resistance. This is crucial research, considering ear infections are the most common reason doctors prescribe antibiotics to children. (NYT)
6. Not feeling your best? Don't underestimate the effect of family stress.
Spending time at home over the holidays can be a source of significant tensions as people who don't ordinarily spend time together are suddenly working together to create a festive experience. (NYT)
7. Is it harder for vegans to heal?
Can veganism hinder healing? The short answer might be yes—when our bodies don't have enough protein, we can't heal from injury as quickly. Of course, there are tons of ways to get protein from veggies, so more research needs to be conducted on this subject before we nix a plant-based diet in the name of healing. (Science Of Us)
8. Climate change is melting the North Pole.
We have some bad news for Santa and his elves: The North Pole is projected to be 50 degrees above its normal temperature this week, meaning it's reaching its melting point. (Mashable)