What My Yoga Tattoo Fail Taught Me About Letting Go Of Perfection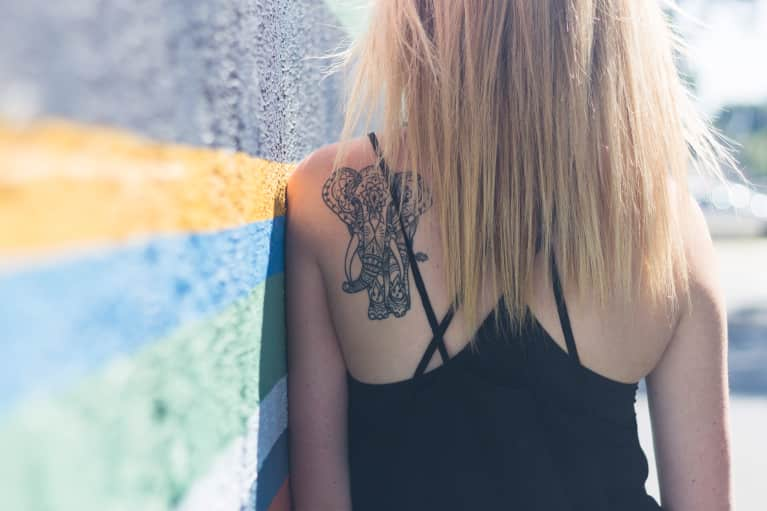 I have one tattoo. Uno. It's on my right wrist. Here's what it looks like: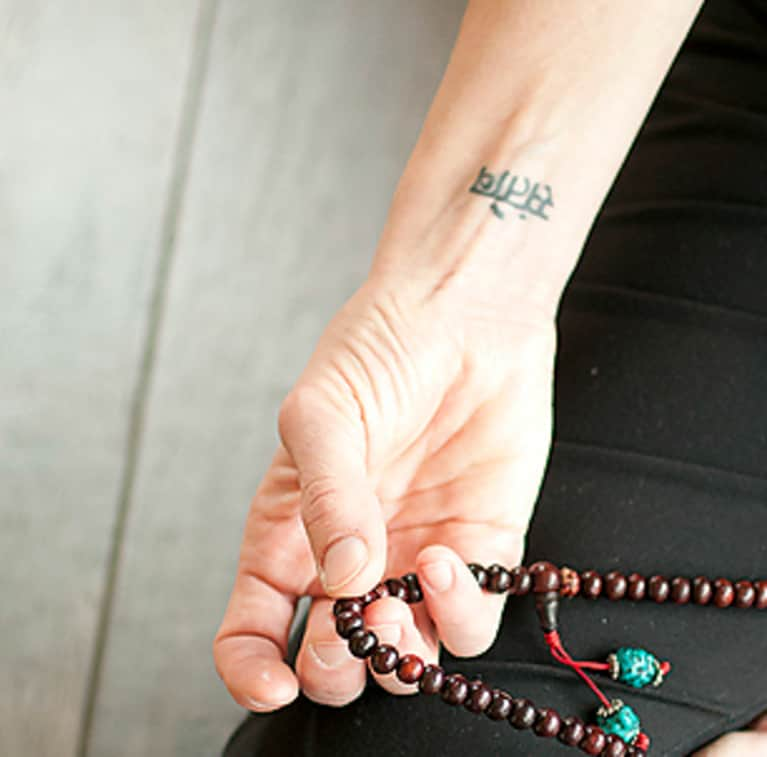 I wore this cool camo dress when I got it back in 2008 in a tattoo shop off Canal Street in New York City. I felt like such a badass. But in seriousness, I put a lot of thought into this baby. I was teaching yoga by this point, fully immersed in the lifestyle, and really inspired by this one particular Sanskrit word: Santosha.
Santosha means "contentment." But the true meaning is much deeper. It's one of the niyamas in yoga, which are basically a set of suggested qualities to cultivate if you want a good shot at actually quieting your mind and eventually mastering it—which, of course, is
the real point of yoga.
The deeper meaning of santosha is that it's a waste of time to find happiness by trying to change your external circumstances like your stuff, your house, your car, your day job. Instead, try strengthening your internal ability to be happy with what you already have.
It doesn't mean you never try to change yourself or things in the world. It's just that if you only work on that, and not how happy you are inside, you'll never really be able to master your mind.
This idea really spoke to me, so I tattooed it on my right wrist, which is my dominant arm, the one I generally try to control everything with.
Fast-forward to the other night. I am eating dinner with a few other yoga teacher friends. One of them is also a Ph.D. in yoga philosophy, and she's telling us about this little side business she's set up designing Sanskrit tattoos.
"I'm so sick of seeing all these yoga teachers out there these days who just pull some Sanskrit off the internet and don't even realize it's not correct!" she says.
I immediately whip out my right arm and show it to her. Because I totally got it off the internet back in 2008. "Would you look at mine?" I asked. She does. There's a pause.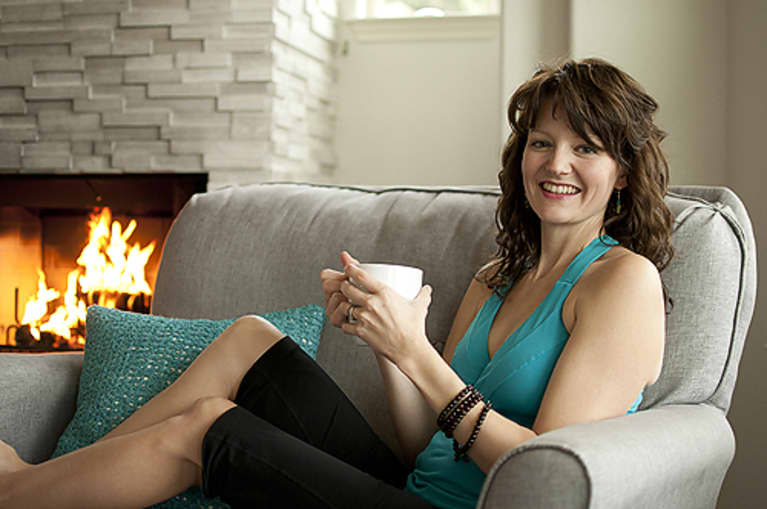 And then she says—with real sympathy—"Oh, is it supposed to say 'santosha'?"
"Yes," I quickly reply. "Does it?"
"No."
"What does it say?"
"Santova."
"What does that mean?"
"Nothing," she says, and I burst out laughing. There was a time when this fail would have bothered me bigtime. There is a very real—but thankfully now much smaller—perfectionist that lives inside me.
But now, all I can think is that I wanted a tattoo that would remind me to be happy with what I've got instead of trying to control everything all the time.
And you know what? I got it. It may not say "santosha"…except, of course, that it does.