Why Going Part-Time Plant-Based Is More Important Than Ever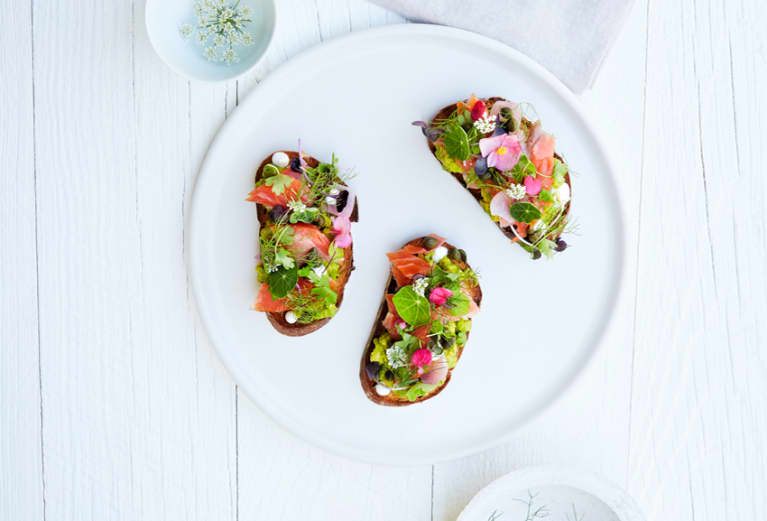 As a father of four young children, I am growing ever more concerned about the future of our planet. I wonder about the world that my kids will inherit, and quite frankly, it feels as if we are on the precipice of serious disaster.
The New York Times reported a few weeks ago that the world is now hotter than ever. And while some politicians continue to claim that this is all a hoax, the realities are hard to ignore. According to the Times, "Temperatures are heading toward levels that many experts believe will pose a profound threat to both the natural world and to human civilization."
That's scary stuff.
One of the key culprits is the growth in animal agriculture, which is responsible for 18 percent of all greenhouse gas emissions—more than the exhaust from all transportation combined. If every American dropped just one serving of chicken from their diet per week, it would save the same amount of CO2 emissions as removing 500,000 cars from the road and start to make a bit of a dent in this massive problem.
Complicating matters further is that nearly half of the contiguous United States is devoted to animal agriculture, and that tends to be a very inefficient use of land. In fact, one and a half acres of land can produce 375 pounds of meat, or more than 37,000 pounds of plant food. Think about the millions of people who continue to live in hunger, and how a modified use of our land to grow food could alter our society for the better.
Environmental concerns don't just stop at land usage. Water—specifically water conservation—is a huge issue that we need to manage. California has been living through its worst drought in 100 years with daily water restrictions and limits. Guess what? The meat and dairy industry uses a third of the entire planet's fresh water to do what they do.
It's not just the health of our planet that is at stake; it's our own health that is also in a bit of a tailspin. Adopting a whole food, plant-based diet is the one nutritional regimen that has been scientifically proven to prevent and even reverse modern-day plagues like obesity, heart disease, and diabetes—all heavily influenced by the availability of cheap and highly processed foods.
If it's something you've considered but either aren't sure how to incorporate plant-based eating into your lifestyle or are nervous to take the plunge, here are a few things to consider:
1. It doesn't have to be all or nothing.
To experience the health and environmental benefits of plant-based eating, it doesn't require that you go all-in and become vegan. Eating plant-based meals even a few times a week can have a profound impact, and I personally follow the everything in moderation (including moderation) model.
At the meal kit company I started two years ago, we're helping people to eat more plants. And we've actually created a new word to help people get their head around this new type of diet: Balanceatarian, or someone who predominantly eats a plant-based diet but doesn't completely give up dairy, eggs, or animal protein. In fact, good-quality, grass-fed, and hormone-free animal protein can be a healthy part of your diet.
2. It doesn't just mean eating raw veggies and salads.
Far from it. One of the coolest parts of experimenting with plant-based eating is finding substitutes for your favorite foods usually made with meat or animal-based products.
Instead of chicken fajitas, try jackfruit fajitas made with the protein-packed tree fruit that Pinterest has deemed the "Superfood of 2017." Try a cheesy flatbread pizza with truffled almond cheese instead of mozzarella. Or you can even replace the eel in the traditional Japanese dish unagi don with a broiled eggplant. It's really an opportunity to have fun experimenting and to try new cooking techniques and ingredients; after all, there are over 22,000 edible plant species in the world.
3. Find a source of motivation that works for you.
Plant-based eating does require some advanced planning and effort, so commit to doing it for reasons that work for you personally. For me, I was diagnosed in 2012 with Crohn's disease and it was an exceptionally difficult time to manage the foods I was used to eating.
After transitioning my diet to more plant-based meals and less animal protein, I found it made a huge difference in how I felt and has actually altered the course of my disease. That's why I've kept with it. Whether it's the staggering new statistics on global warming and the status of our planet or your personal health—find something that works for you.
So, I hope you'll join me in becoming a balanceatarian and help make a difference in the world we all need to embrace and care for as our own with future generations in mind. There's never been a more crucial time to do so!