What Doctors Eat For Breakfast
Written by
Leah Vanderveldt
Leah Vanderveldt is an author living in Brooklyn, New York. She received her Bachelor's in Communications and Media from Fordham University, and is certified in culinary nutrition from the Natural Gourmet Institute.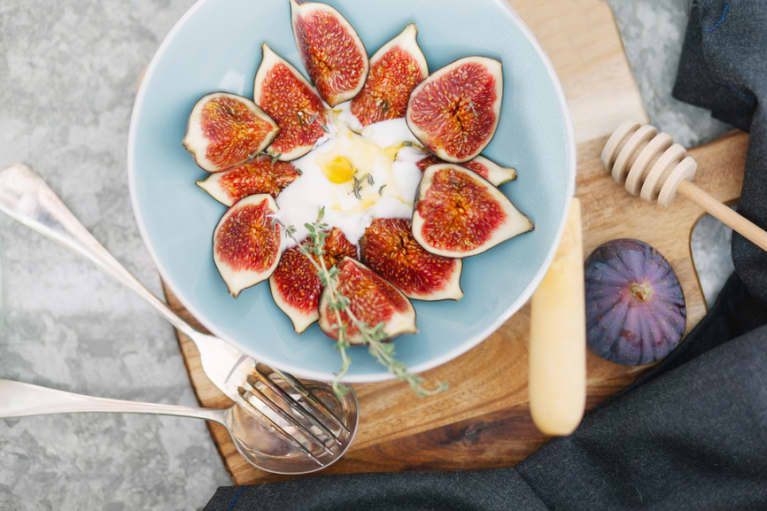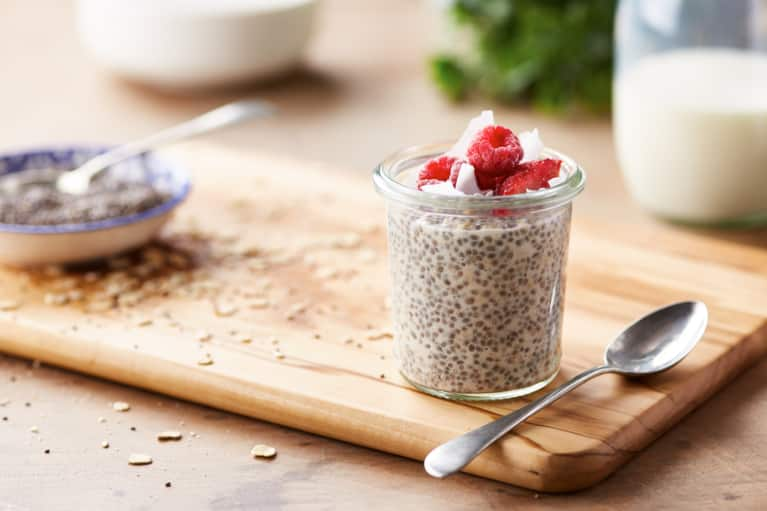 My favorite on-the-go breakfast is chia pudding that is made the night before in a glass Mason jar. I put 3 to 4 tablespoons chia seeds, a cup or so of unsweetened almond milk (carrageenan-free), cinnamon, cacao powder, nutmeg, turmeric, and blueberries (fresh or frozen). By morning I can grab it and eat it at my desk or post-workout. It is filling, filled with super nutrition and omega-3s, vegan, and delicious.
—Dr. Joel Kahn, founder of the Kahn Center for Cardiac Longevity and mbg class instructor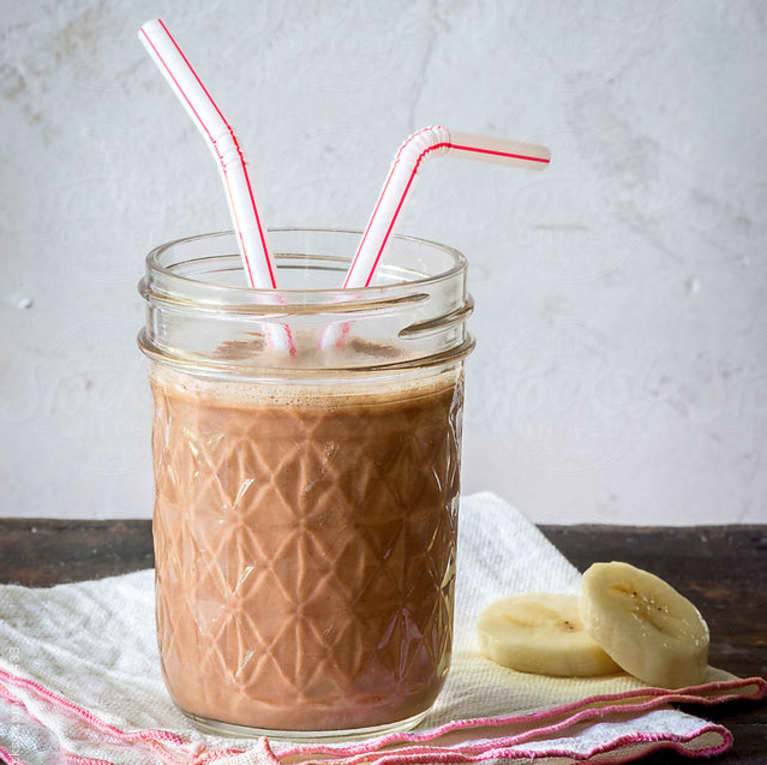 My go to breakfast is a concoction made up by my amazing wife and is absolutely delicious. With protein, almond butter, coconut oil, and chia seeds. It keeps me sustained for many hours, well into the afternoon.
—Dr. Frank Lipman, founder and director of the Eleven Eleven Wellness Center and mbg class instructor
Chai Tea, Nuts + Green Juice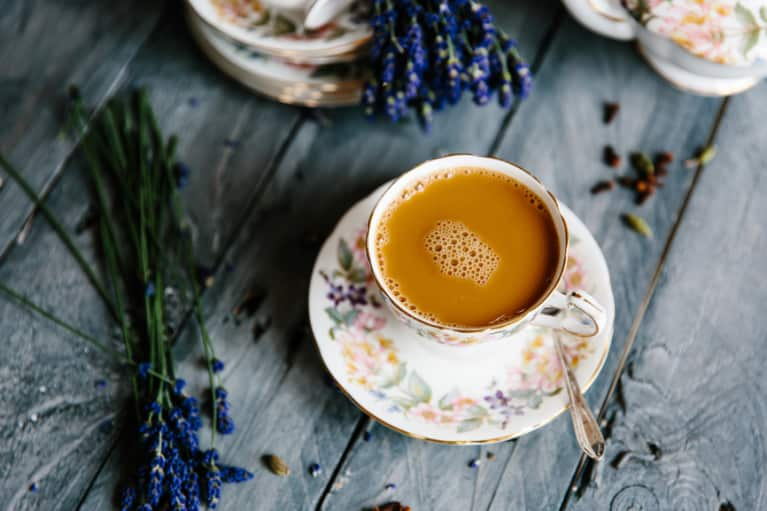 I usually skip breakfast (as a way of intermittent fasting) but on days I don't, I'll have a chai tea, a handful of whole nuts like pistachios, almonds, and walnuts, and a green juice.
If I'm at work, I may have a green smoothie or bar later in the morning.
1 tablespoon loose tea
½ cinnamon stick
2 whole cardamom pods, lightly crushed
2 whole cloves
½-inch piece fresh ginger root, peeled and thinly sliced
½ teaspoon whole black peppercorns
½ cup almond or coconut milk
1 cup water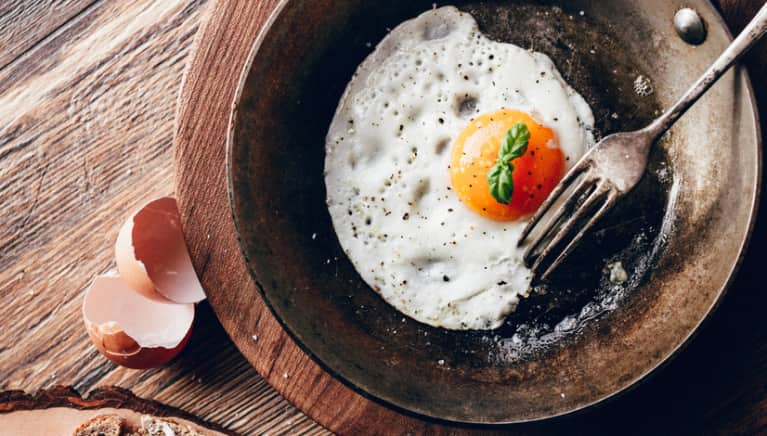 Farm-fresh eggs from my girls (my chickens), a strong dirty-brew coffee with goat's milk straight from Clover (my goat) or grass-fed half-and-half, a handful of cashews, and a shot of kefir.
—Dr. Drew Ramsey, author of Eat Complete and 50 Shades of Kale
Ultimate Rebuild Protein Smoothie
I know that I need protein in the morning, so I typically have the same thing every morning. I call it my Ultimate Rebuild Protein Smoothie. It's not just filling; it also gives me what I need in terms of antioxidants, healthy fats, proteins, vitamins, and minerals. The protein powder I use is packed with phytonutrients, fatty acids, and minerals including activated methyl-B12 and methyl-folate, and has a whopping 26 grams of protein.
1 cup frozen wild organic blueberries
1 serving Parsley Health's Rebuild Protein Powder
2 tablespoons almond butter
2 tablespoons walnut pieces or hemp seeds
1 leaf kale (optional)
½ avocado (optional)
1 tablespoon of extra-virgin coconut butter
½ cup unsweetened almond milk or other nut milk (except soy)
Preparation
Combine all ingredients in a blender and blend on high speed until smooth, about 2 minutes. Add water to desired consistency. Serve immediately.
—Dr. Robin Berzin, founder of Parsley Health and mbg class instructor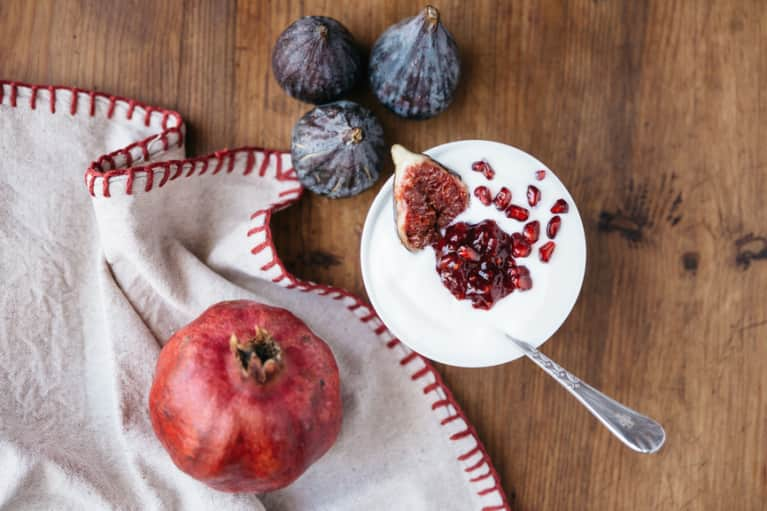 When I'm in a rush, one of my favorite breakfasts is one that I started eating when I was on a trip to Napa: Greek yogurt, a small spoonful of jam mixed in (I heart Bonne Maman), 3 links of turkey sausage, and a piece of fruit (whatever is fresh that I can grab).
If I have a little more time, then I'm all over a big breakfast! I love eggs, scrambled with caramelized onions and lox, with a huge side of fruit. YUM.
—Dr. Darria Long Gillespie, M.D., MBA, FACEP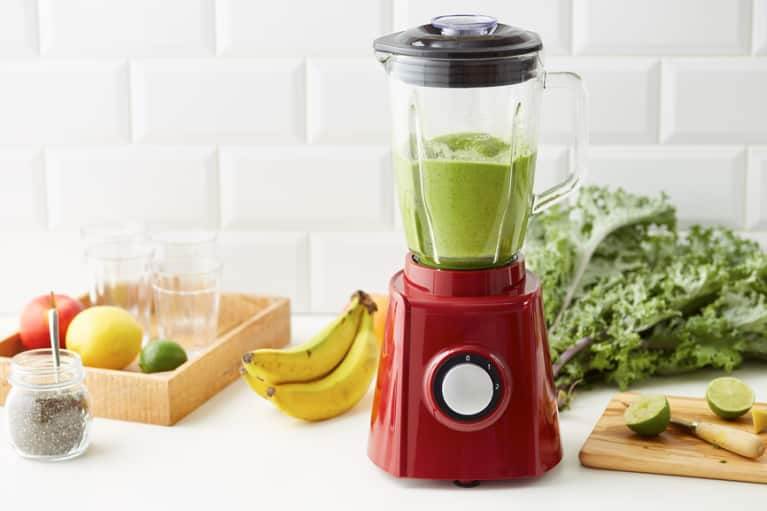 I typically choose to do intermittent fasting in the morning, so on those days I have a few cups of organic tea with coconut MCT oil.
On the mornings I'm not intermittent fasting, I enjoy a smoothie where I throw in all of my favorite superfoods! I mix almond milk with coconut oil, greens, berries, pasture-raised eggs, collagen powder, chaga, maca, and some of Moon Juice's adaptogenic Brain Dust and Spirit Dust.