7 Things You Need To Know Today
Written by
Leigh Weingus
Leigh Weingus is a New York City based freelance journalist writing about health, wellness, feminism, entertainment, personal finance, and more. She received her bachelor's in English and Communication from the University of California, Davis.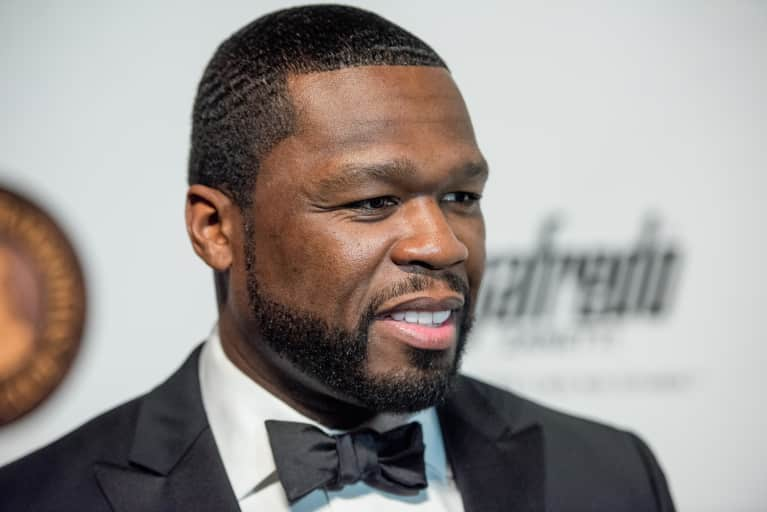 December 19, 2016 — 10:00 AM
1. 50 Cent way underestimated yoga.
In an appearance on Harry Connick Jr.'s daytime show, rapper 50 Cent recounted his experience trying the ancient practice: "It started out good and then the ladies started going faster and faster. You're like, 'I can do that, whatever they doing in there.' No, you can't." (The Cut)
2. The deadline to register for Obamacare has been extended to today.
Kicking yourself for missing the deadline to register for health insurance that will take effect in the New Year? Not to worry—the deadline to register has been extended to 11:59 p.m. PT on Monday, December 19. To sign up, head over to healthcare.gov. (NBC News)
3. Babies in England can now have three parents.
Recently, officials in the UK signed off on a new in vitro fertilization treatment that will produce babies born from two women and one man. The treatment will allow for mitochondrial donations from a third parent to help prevent genetic disease. (CNN)
4. A new study suggests that it might be possible to reverse the aging process.
For real. Researchers at the Salk Institute for Biological Studies reversed the aging process of mouse and human cells in vitro. They lengthened the life of a mouse with an accelerated aging condition. The research adds more weight to the argument that aging is largely the result of epigenetic changes. This study also suggests at least some of these gene changes are reversible, and scientists have hope the research will translate into human gene therapy breakthroughs. (Scientific American)
5. This is why time seems to slow down when we're scared.
If the seconds that pass when you're falling down or about to bump into someone feel especially slow, it's because our brains want it that way. In a phenomenon called "time dilation," fear hormones make the brain able to retain richer, more detailed memories of time and space. (Science of Us)
6. Henry Heimlich of the Heimlich maneuver has died.
Henry Heimlich—the man behind the famous Heimlich maneuver, which saves the lives of choking victims—has died at age 96 after suffering a heart attack. (USA Today)
7. If you're a morning person, working at night is probably a bad idea.
New research out of the National Research University Higher School of Economics has found that early risers make more mistakes when working at night than night owls do. (Science Daily)