7 Things You Need To Know Today (January 2)
mbg Contributor
By Allison Daniels
mbg Contributor
Allison Daniels is a freelance writer currently living in New York. She received her bachelor's degree from Belmont University in creative writing and spanish.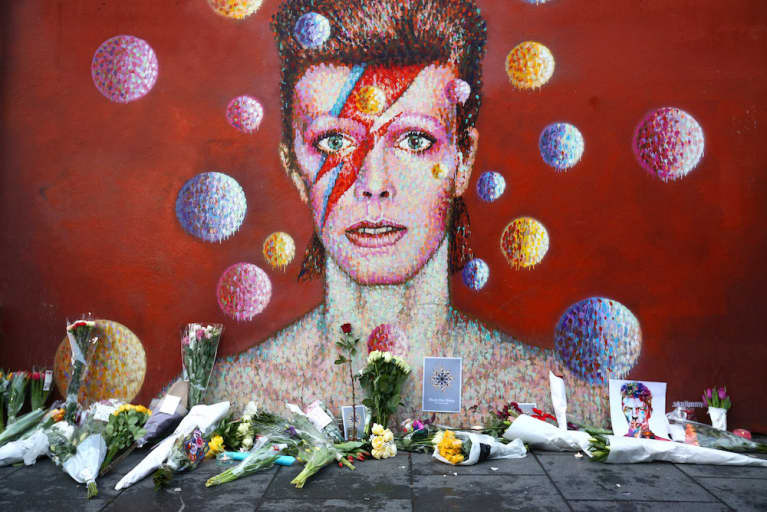 1. We lost far too many inspiring artists this year, and things just seemed to get worse as the year went on.
Now that 2016 is finally (finally) over, we're all hoping that we've come into what will be a much better, brighter year. As we let go of all of 2016's tragedies and triumphs (unemployment is at its lowest in nine years, for example) it's only right to mourn the losses we faced—the spangled glory of David Bowie, the precision and perfection of Alan Rickman's acting, the prolific, funk-rocking Prince. Here's a list of all the stars we lost this year, and how they'll be remembered. (Mic)
2. A village of indigenous Inupiat people in Alaska is relocating due to climate change.
The community of 560 people voted to relocate from Shishmaref, Alaska, in August, due to coastal erosion which has created major safety issues. The Shishmaref Erosion and Relocation Coalition met again in December to discuss At this point, the relocation committee has no details on when or if the move will actually happen, as the community currently has no substantial funding for the move. (CNN)
3. The increase in long-term survival of childhood cancer patients has revealed the toll aggressive cancer treatments can take on the body.
As more and more child sufferers of cancer live for decades after their diagnoses, the longterm effects of aggressive treatments like chemotherapy and radiation have become more apparent and more worrisome. A number of scientists are focusing on the "late effects" of these treatments, including heart disorders, cognitive problems, and infertility. So far, immunotherapy (a treatment in which the immune system is trained to fight cancer) is the best option available. (Washington Post)
4. This is how air travel will change this year—for better and worse.
Airlines are expanding "Basic Economy" in an attempt to attract a wider range of fliers. Cheaper flights will be available, but come with an overhead bin charge (yikes). At the same time, "Premium Economy" will become airlines' bread and butter. P.E. is the status between basic economy and business class. Finally, airlines will continue to devalue points, in an effort not to give away free seats. That dream vacation just got a little bit further away. (CN Traveler)
5. The books being adapted into films in 2016 seem to be all about personal growth (and we're into it).
Everything, Everything, is about a girl who is actually allergic to everything. It's dangerous for her to leave the house, but the arrival of a new neighbor gives her a reason. Dave Eggers's compelling and terrifying The Circle is about a Google-esque company trying to villainize privacy and stars Tom Hanks and Emma Watson. I Am Not Your Negro is a documentary based on a never-written book that James Baldwin planned to write—the story of Martin Luther King, Jr.'s, Malcolm X's and Medgar Evers' assassinations. (Huff Po)
6. Here are the major tech updates you can expect this year—starting off with CES 2017.
The Consumer Electronics Show is basically the Comic-Con of technology. It's where the who's who of electronics show off their newest, shiniest toys. Expected crowd pleasers are mostly in the wearable game. As wearable fitness tools grow in popularity, brands with wearable tech like Fitbit, Misfit, Casio and HTC will likely launch new and improved gadgets, and companies that have never made wearables will get in on the game. (Stuff)
7. Hoping to get fit this year? Here's what science says about 15 popular diets.
Some diets are based on sound scientific principles (the Mediterranean diet, vegetarianism), while others (the gluten-free diet for people without celiac disease, the alkaline diet) have limited research supporting their benefits. Knowing your options and picking the one best suited to you, however, often makes the difference in success and failure in the journey toward good health. (Business Insider)