I'm A Body Positivity Advocate (And Sometimes I Hate My Body)
mbg Contributor
By Naomi Teeter
mbg Contributor
Naomi Teeter is a nutritionist and health and wellness coach practicing in Spokane, Washington. She has a bachelor's in psychology from Gonzaga University.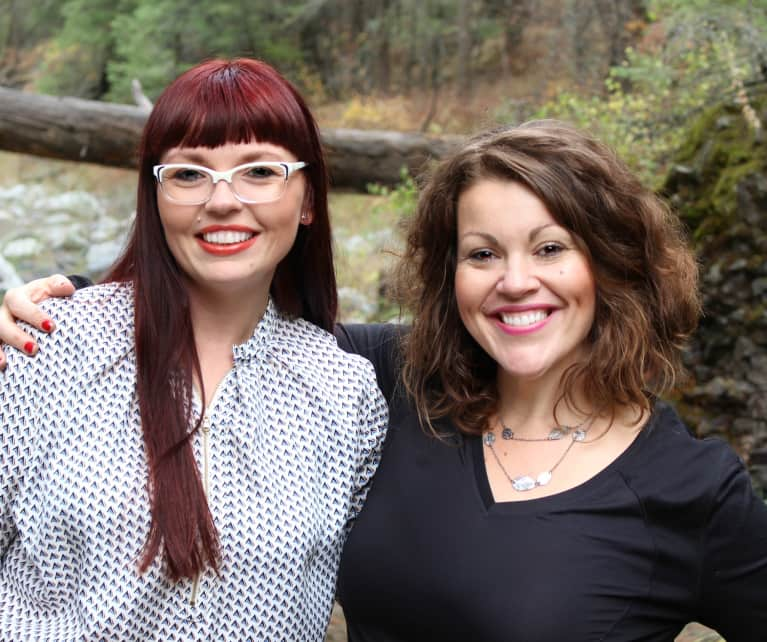 Confession: We are body positive advocates, and sometimes we hate our bodies.⠀
Learning to love our bodies is an ebb and flow in a world that strives to reflect only perfection.
When we first adopt the concept of loving our bodies, we are inspired. The wind of empowerment flows freely through all parts of our being. We feel unshakably connected to ourselves. We are on an inner and outer high. Anything is possible!
Then, as time passes, we get comfortable. We may even get complacent. The winds of empowerment begin to quiet, and the tide of comparison so common in our culture weakens our foundation of confidence and our motivation. We listen to what other people say, and because we're not on that beginning-of-the-journey high, we can be negatively influenced by the words of others. Over time, we adopt their truth as our truth rather than simply witnessing it as someone else's inner dialogue. We become, yet again, not enough.
Naomi was that 26-year-old woman who lost 150 pounds and found herself in loose-skin hell. Every day, Naomi looked at her naked body in the full-length mirror, hoping to find a fitness model smiling back at her. Instead, she saw a defeated woman whose stomach was destroyed.
This wasn't supposed to happen. Her body and life were supposed to transform for the better after she put in all that work, lost all that weight. Her body was sagging and deformed, when compared to the luscious 300-pound body that once stared back at her from that mirror. It felt unfair.⠀
Naomi obsessively researched surgery options to rid herself of her flabby skin. Maybe then, for the first time in 20 years, she would be able to see her vagina without a handheld mirror and feel like a woman worthy of acceptance, love, and respect. It was a daily reminder that she had done all of this damage to her body herself. The unconditional love she would've had for a child she needed for herself.
Eve got her master's in self-sabotage from the school of life. When asked in kindergarten what Eve wanted to be when she grew up, she proudly announced to her class, "I want to be thin." Her teacher and classmates erupted into laughter. That day, Eve realized she was different.
Eve was that 24-year-old woman who obsessed more about what clothes she was going to wear rather than how she planned for her future. At 340 pounds, she used loud clothes and platinum blond hair to hide the shame she felt about her body. She believed if she could lose the weight, it would allow her to accept and love herself.
Now, as a grown woman who is both a weight-loss victor and an excess-skin fashionista, Eve knows the duality of striving to love her body while simultaneously learning not to loathe it post-weight loss. After losing 150 pounds, many would be celebrating that kind of success like you ring in the New Year.
With loose skin flapping like deflated pride, how can we learn to love ourselves and our bodies?
At the end of this day (and every day), we must ask ourselves, "Who am I trying to impress?" Or better yet, "What am I trying to prove?" To prove or improve? That is the question.
The moral of the story is, no matter where we are on our journey, we have to learn to love all of who we are. For us, we went from hiding our stomachs like a secret to giving them a name. We can now wear belts (and even tuck in our shirts like it ain't no thang). We openly change in the gym locker room with the other ladies. We wear bikinis at the beach, hang out at nudist ranches, and run naked 5Ks in celebration of our imperfection. We earned these bodies, and we love them (most of the time).