10 Easy Ways To Sneak More Greens Into Your Diet
Chef & Registered Dietician
By Miranda Hammer, M.S., R.D., CDN
Chef & Registered Dietician
Miranda Hammer M.S., R.D., CDN is a New York City-based Registered Dietitian, chef, and founder of the clean-eating, healthy-living blog Crunchy Radish. She received her master's in clinical nutrition and dietetics from NYU, and completed chef training at the National Gourmet Institute for Health and Culinary Arts.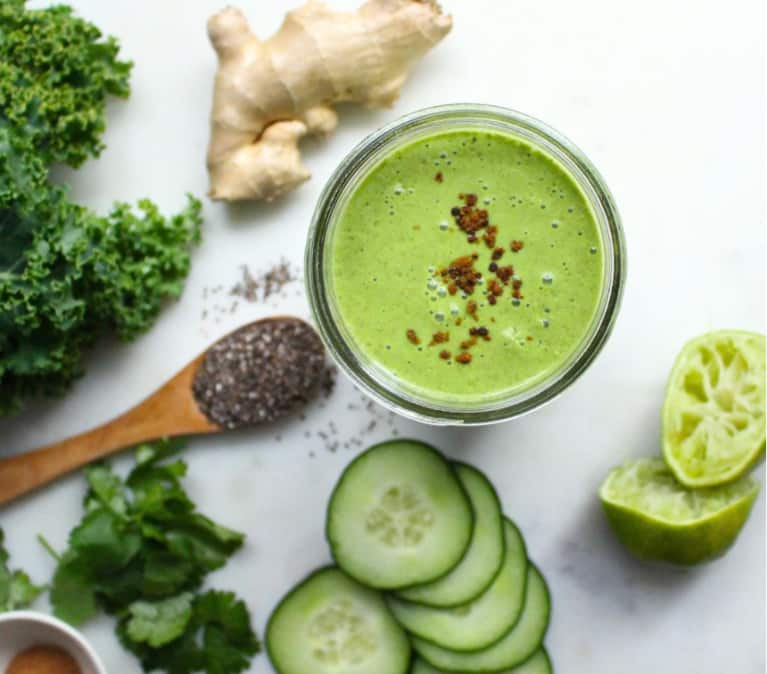 Miranda Hammer is a New York City based Registered Dietitian. Now, she's teaming up with mindbodygreen to share her secrets. Check out her class, The 14 Day Plant-Based Challenge for more tips and tricks on clean, plant-based eating.
The start of the New Year is the perfect opportunity to clean up your diet and start integrating long-term changes that will help you from January 1 through December and beyond. Including more greens in your diet is an easy way to get the year started on a healthy and clean track.
Greens of all varieties, especially dark leafy ones, are full of vitamins A, C, and K and minerals such as iron, calcium, and magnesium. Greens are also full of phytochemicals, the natural components in plants that boost the immune system, reduce inflammation, and prevent and treat oxidative damage. Here are 10 easy way to add them to your diet:
1. Slip them into a smoothie.
Select mild greens like spinach and baby kale that are not so distinct tasting. Pair with berries, coconut water, cinnamon, and yogurt (check out our foolproof guide for making perfect green smoothies every time here).
2. Add them to your eggs.
Add sautéed turnip greens, Swiss chard, or broccoli rabe to your scramble, omelet, or frittata for a protein- and veggie-filled meal.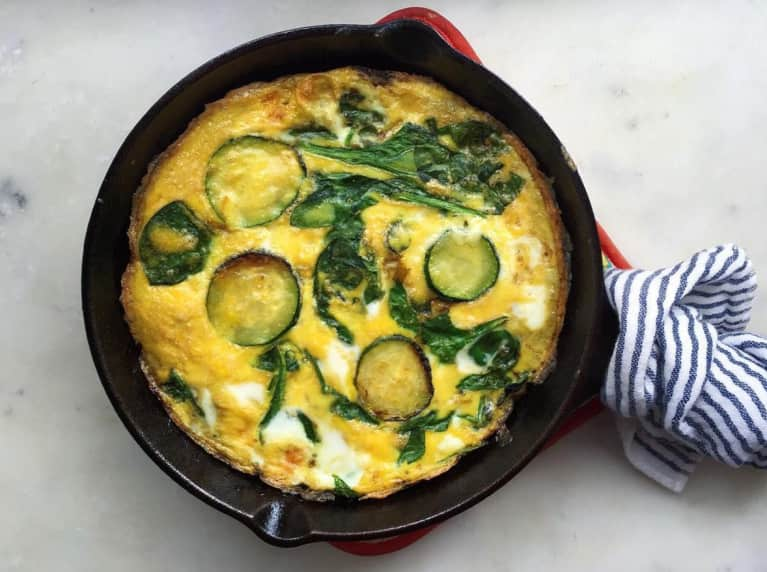 Sure, classic pesto is all about the basil, but consider carrot tops, arugula, beet greens, mustard greens, or dandelion greens paired with toasted nuts, garlic, olive oil, and chili flakes for a fun and creative twist.
Add spinach, kale, and/or carrot tops, along with mushrooms, peppers, and carrots to a stir-fry. Finish with tamari, brown rice vinegar, and sesame oil and serve over brown rice for an easy Asian-style dinner.
5. Toss them in your soup.
Finish a soup with a heavy handful of hearty greens such as chard, kale, watercress, or radish tops for a warm and filling nutritious winter meal. Bonus: The enzymes in the raw greens will help you better digest the cooked food you eat with them.
Use broccoli to make a green, gluten-free crust and top with pesto, spinach, mushrooms, and cheese for a very veggie pizza.
7. Did someone say Taco Tuesday?
Fill your corn or whole wheat flour tortilla with wilted kale or spinach, sliced avocado, and black beans. Don't forget the salsa!
Fill blanched collard greens, green cabbage, or chard with a quinoa, brown rice, or chickpea salad for a filling and vegan lunch.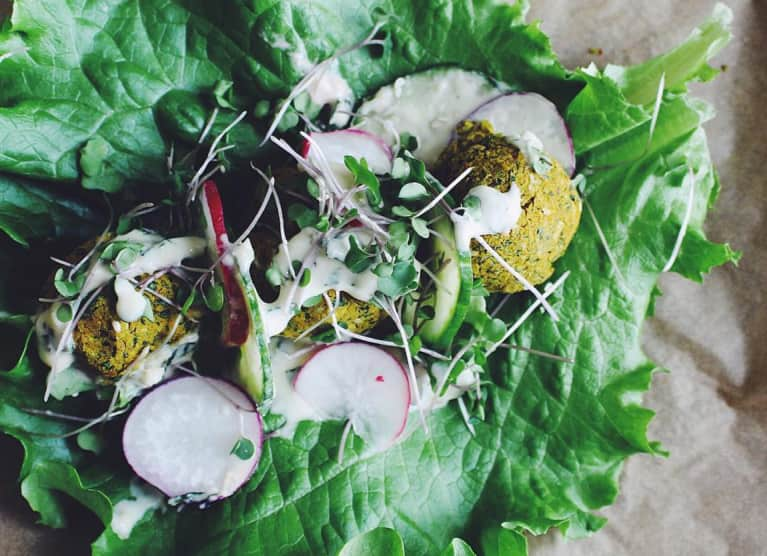 Use shredded zucchini for zucchini bread, brownies, or even cookies for some hidden green goodness in a sweet treat.
10. Bake some crispy chips.
Reach for beet greens, chard, or dandelion greens or kale for baked vegetable chips. Rub the washed, stemmed leaves with a little olive oil or coconut oil and your favorite spices and bake at 225°F for 25 to 30 minutes or until crispy! If you have a dehydrator, bake them slow and low for 8 to 12 hours.