How I Tricked Myself Into Working Out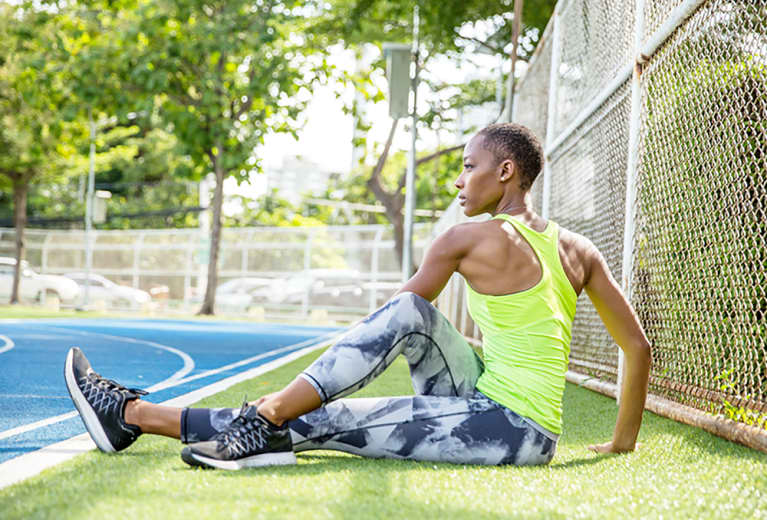 The guy in the corner of the gym was lifting two of me.
I walked to the bench press, the only equipment I vaguely recognized, fighting to keep my eyes from darting around the room in a panic. It was my first day at the gym. Surrounded by grunts, chalk dust, and a cloud of machismo, I had no idea what I was doing. My doubt, uncertainty, and fear made me slip up and skip more than a few workouts. But eventually I was able to trick myself into consistent workouts—and I haven't looked back since. Here's how that happened.
I admitted I was dealing with uncertainty.
Every second of that first day at the gym, I was afraid someone would look at me and shout "impostor!" I was sure that everyone was looking at me and thinking, "What is he even doing here?"
And if I wasn't thinking that right away, I was definitely thinking it when I dropped my first bench press and nearly took my own head off.
Doubt and uncertainty are gym habit killers because they make you feel self-conscious while you're at the gym. If you're wandering around not sure what to do, there's more time to worry that you're being conspicuous and that people are looking at you. If you have a set program, it's easier to just focus on the exercise.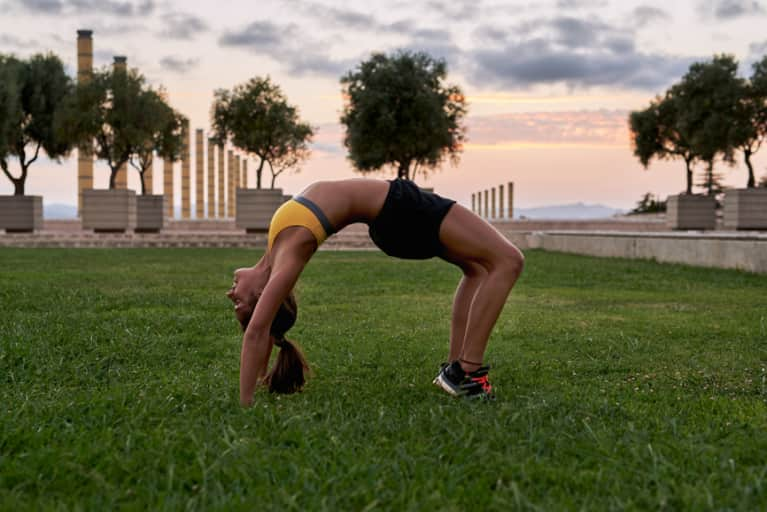 Uncertainty also makes it harder to go to the gym in the first place. If you're lying in bed watching Netflix and trying to get yourself to the gym, it's a lot easier if you're comfortable with your workout. If you aren't sure what to do, just the thought of standing around looking at the machines and dumbbells is stressful.
Finally, self-doubt makes it harder to exercise because...why should you even bother? Everyone knows someone who "works out" a ton and never seems to get results. If you don't know whether your exercise is actually going to help, there isn't much of a reason to follow through on it.
How I finally stopped skipping workouts
The first workout I ever did consistently was just 20 minutes long. I would grab a pair of 15-pound dumbbells and do a mishmash of exercises in a circuit. Squats, lunges, push-ups, planks, side planks—the whole shebang. I loved that it was short and that I could do it all in the same little corner of the gym. There was less chance that people would look at me.
Most importantly, I knew how to do it. And I was absolutely convinced that it would work.
Here's the thing, though: It was a terrible workout! Knowing what I know now, it had a lopsided mix of exercises and was way too focused on getting you tired (instead of actually getting you fit). At the time that didn't matter because I was so sure it would work.
I pulled that workout from some random corner of the internet. It was by one of those fitness personalities who could basically lie around eating chips all day and still look great. It didn't work on its own, but it got me to the gym.
By the time I realized that the workout I was doing wasn't effective, I had developed a regular gym habit. The gym was less scary and I was more confident. I just found a better workout and plugged it into my workout time. I'm not saying that you should find a bad exercise routine to follow, but if you want to stop skipping workouts, I suggest learning a simple routine inside and out. It takes out the intimidation factor.
There are dozens of places to find routines and instructional videos. On my own journey I found success stories really motivating because I was a little guy trying to gain weight—so I looked up before-and-after pictures of people in the same situation. If you find success stories from people like you, it's evidence that you can achieve your goals. If you want to change programs once you've got a habit going, that's totally fine too.
Moral of the story: Pick something and stick to it. When you're convinced something will work, it starts working—even if "working" means being consistent. Good luck!