13 Ways To Honor Your Grief This Holiday Season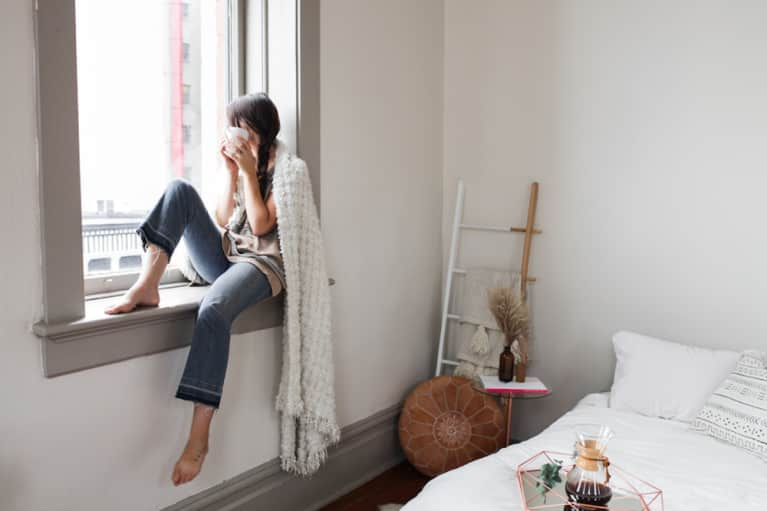 Since my parents died, I've learned how much damage unresolved grief creates. This holds true for death, divorce, the end of a job or friendship, or any other loss or big life transition. Take the time and space to honor your emotions this holiday season and you'll be ahead of the curve.
Here are some of the ways I've found to cope with grief during the holidays:
1. Be prepared for intense emotions.
The lights, sounds, and scents of the holidays can all be intense emotional triggers. Step outside or take a break when they become overwhelming.
2. Take time for yourself first.
When you take time and space to honor your feelings before attending an event or being social, your emotions will be less apt to waylay you in public.
Share stories about your loved one when getting together with others. Most people feel too awkward or embarrassed to bring up your loss, thinking it'll cause you more pain. Let them know that it's OK.
4. Create new traditions for holiday meals.
Light a candle in honor of those who couldn't be with you this year, or raise a toast in their honor. Share photos and stories over dessert.
5. Take a few minutes to journal your thoughts and dreams after waking up or during difficult moments in the day.
This provides a container for your emotions and keeps them from derailing your day.
Getting your endorphins flowing is one of the best things you can do to help reset difficult emotions.
7. Create your own rituals.
Rituals don't need to be big or fancy to work—just meaningful. Drinking tea from your loved one's favorite mug can be just as effective as a longer, more drawn-out ritual.
If you're missing a loved one, write them a letter. If it feels good, mail it. If they're estranged or deceased, place your letter in a safe place, rip it up, or burn it, whatever feels right.
Go for a walk or hike. Sit in silence. Find a natural body of water. Nature helps heal.
Take a few moments to be thankful for all the gifts you have in your life, such as a close friend, a roof over your head, a fridge full of food, and a wise and beautiful heart that keeps beating without any effort on your part.
11. Realign with your core values.
Wishing you'd spent more time with loved ones? Now's your chance. Tired of working nights and weekends? Start by taking an afternoon off. Finally ready to write that book? Wake up 15 minutes earlier every day and get started.
12. Do what you want to do instead of what you think you should do.
In the words of Mary Oliver, "You do not have to be good./ You do not have to walk on your knees/ For a hundred miles through the desert, repenting./ You only have to let the soft animal of your body love what it loves."
13. Let yourself off the hook.
Instead of sticking with the old ways, let this holiday season be an opportunity to try something new. Make a simple meal and go for a hike with loved ones instead of hosting a traditional holiday meal. Pick up a store-bought dessert instead of making one from scratch. Be fully present for an hour or two, then leave early.
If there's one thing grief teaches us, it's that change is constant and inevitable. Birthdays, holidays, and anniversaries are all reminders to check in and see what's working for us, and then course-correct. This year, acknowledge your grief before your emotions get the best of you, and let this be your most meaningful holiday season yet!