7 Things You Need To Know Today (December 27)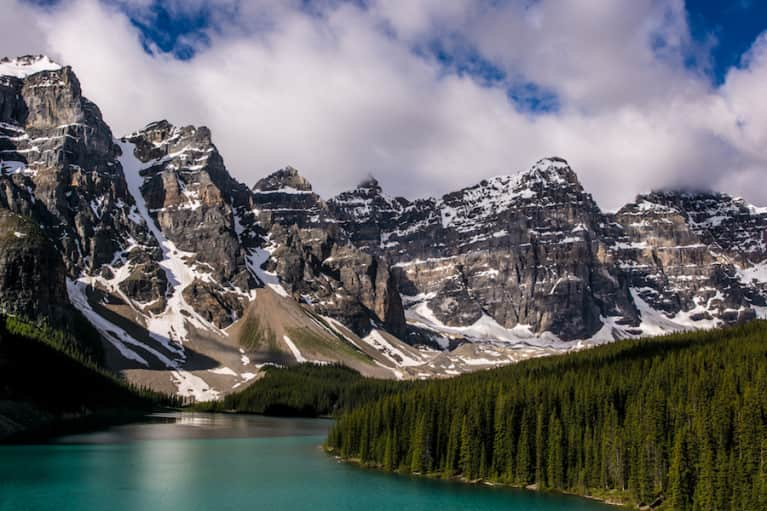 December 27, 2016 — 10:10 AM
1. Where will next year take you?
If you're lucky, one of the 21 destinations National Geographic has named the "Best Trips of 2017" will be on the list. Featuring bustling cities, cultural centers, and natural escapes, the list includes Banff, Canada, Madrid, Spain, and Chengdu, China, to name a few. (National Geographic)
2. This already popular lifestyle trend may just be taking off.
If you haven't brought some extra hygge into your home yet, now is the time. The Danish word for cozy, hygge (which is actually pronounced hoo-gah—news to us!) took the rest of the world by storm in 2016, and people everywhere are now stocking up on candles, blankets and fuzzy socks. With entire books devoted to the word and its connection to happiness set to publish in 2017, it looks like it's going to continue to be a part of our international vernacular. (NYT)
3. American shoppers assume that the more expensive, the better.
A soon-to-be-released study in the Journal of Consumer Research finds that people assume that more-expensive foods are healthier than their cheaper counterparts, even though that's not always the case. "People just couldn't believe that the 'healthiest protein bar on the planet' would cost less than the average bar," explains the study's co-author. (Science of Us)
4. Teen girls who are concerned with their weight are more likely to drink.
A new report finds that teenage girls who exhibit body image issues—those who try to lose or gain weight despite no medical need to do so—are also more likely to drink alcohol. More research still needs to be done to determine the exact relationship between teen drinking and body confidence. (NY Mag)
5. France is paving the way for sustainable change.
France is now home to the world's first "solar street." The modest 1-kilometer expanse in the village of Tourouvre-au-Perche houses 2,880 panels, which will produce electricity to power the town's street lights. (Tree Hugger)
6. Maternal instincts are hardwired into the brain during pregnancy.
Science shows that pregnancy heightens the size and structure of areas in the brain responsible for feelings and emotional attachment. These changes are thought to help women become more in tune with their children, and they last for two years, on average. (NYT)
7. BPA might mess with our gut bacteria.
In a recent study, dogs that ate out of cans that contained BPA for two weeks showed weakened gut bacteria and metabolism, and some were lacking a key bacterium that metabolizes environmental chemicals. This could be an indication of how BPA effects human health too, according to researchers. (Health Day)