Not Drinking This Holiday? 5 Genius Strategies For Navigating The Party Circuit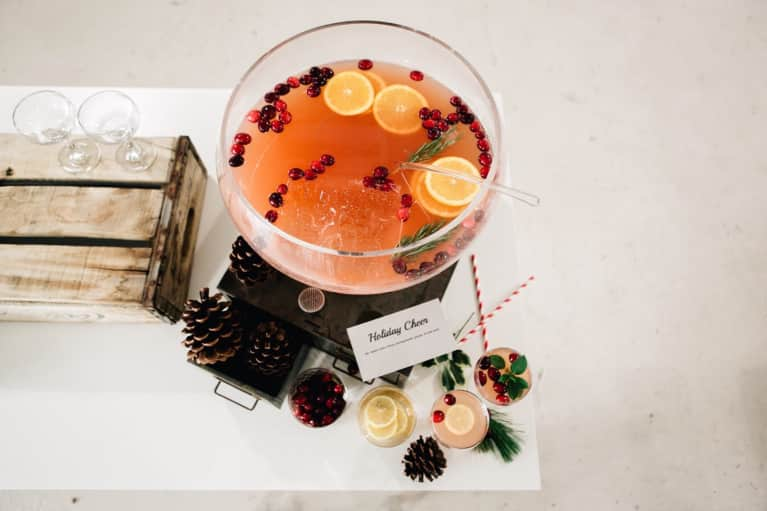 Whether you are newly sober or have years of sobriety under your belt, the holidays can make it difficult to stay clean. Or maybe you're taking on sobriety as a new way to get healthy into the New Year. You may be constantly exposed to alcohol at office parties or family gatherings, or you might be facing triggers that caused you to drink or use in years past. Above all things, your sobriety and health should be your primary focus this holiday season—even if it means avoiding some events or people.
Here are five suggestions that might make staying sober easier for you this year:
If you're invited to a holiday function, ask if there will be a variety of non-alcoholic drinks available before you confirm whether or not you will attend. Find out who else will be attending, too—specifically if there will be other non-drinkers there or if there will be someone you know who has been a trigger for you to drink in the past.
Family gatherings can even sometimes become family brawls in a verbal or physical sense, especially when alcohol is a factor. If you feel that attending would put your sobriety at risk, DON'T GO.
2. Keep a glass in your hand.
You know the perfect hostess type. They float among their guests and make sure everyone is enjoying themselves. They offer drinks, appetizers, and introductions.
Keeping a glass of sparkling water or kombucha with a twist of lemon or lime in your hand may stop your hostess from repeatedly asking if they can get you a drink. Even when you do decide you need another glass of water or kombucha, get it yourself and don't leave your glass unattended. You'd like to believe that your co-workers, friends, or family aren't going to maliciously try to derail your sobriety. Unfortunately, some might think it is funny or that you need to unwind a bit.
3. Know what to say when "No, thanks" isn't enough.
Have an answer prepared for those who press the issue and want to "refresh" or get you another. You don't have to go into detail about why you aren't drinking, and a lengthy response may just create more questions.
If "no, thanks" or your lack of detail isn't enough, though, you may want to simply respond that you have big plans for the next day. No matter what your response is, be confident in your answer and stand firm. Your decision to stay sober is the right one for you. If you're struggling, try some of these bullet points for explaining the reasoning behind your new, healthy boundaries. It doesn't need to be explained, rationalized, or justified. If a former drinking buddy wants to push it, it might be time to call it a night and leave.
4. Bring a sober wingman.
If you are within your first year of sobriety, sometimes it helps to have a sober friend, sponsor, or accountability partner with you.
You may even choose to confide in a trusted friend or family member and let them know you are no longer drinking. Ask if they can help provide a buffer from pushy co-workers or family members who want to ask too many questions or force a drink on you. You might even consider reaching out to someone you know is also struggling to stay sober during the holidays and help each other.
5. Create new holiday traditions.
A sober lifestyle may mean letting go of a lot of the things you used to do when you were drinking or using. Creating new holiday traditions that don't involve alcohol or drugs can be a great thing for you and your family.
No longer will you have to carry the confusion of blackouts, morning-after hangovers, or listening to all the things friends and family say you did (which you sure don't remember). Choosing to avoid family gatherings that end up in drunken brawls with hurt feelings and angry words isn't the end of the world, and it's ultimately going to be better for you.
Sobriety is a new lease on life and a new way of living. Start making new memories so you can embrace the holiday season rather than dread it.