All The Good Smells: How To Make Your Own Home Cleaners Using Essential Oils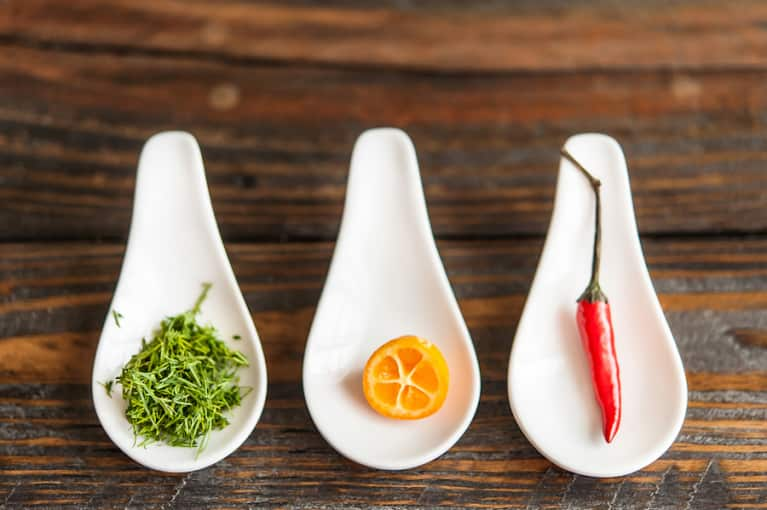 Our editors have independently chosen the products listed on this page. If you purchase something mentioned in this article, we may
earn a small commission
.
Derived from plant botanicals, essential oils offer a powerful way to clean your home and refresh your airspace.
Making your own essential-oil-based products can move your home care away from conventional cleaners that contain questionable ingredients. By employing the power of these potent botanical extracts with tried-and-true cleaning agents, you can create peace of mind as well as a clean, healthy, and wonderfully aromatic living space.
Crafting your own essential oil cleaners takes a little bit of savvy, and just because essential oils are derived from plants doesn't mean you can use them indiscriminately in large amounts. When applied carelessly, high concentrations of essential oils have the potential to harm surfaces and furnishings. Keep these tips in mind for safe cleaning:
It's usually wise to dilute your essential oils so they make up around 3 percent of your mixture. So, for every fluid ounce of liquid, or 2 tablespoons of dry product, add 18 drops of essential oil. Simply extrapolate these base measurements for larger quantities. If you'd prefer to go with a milder-scented product, you can always make a 2 percent or even 1 percent dilution.
As you convert your home-cleaning products to safer DIY versions, you may find that you have leftover cleaners you don't want to use. Read the label carefully for instructions on how to dispose of these products safely. If the information is missing or unclear, look for an 800 number to call.
Before applying oil blends all over your furniture and counters, find a small, inconspicuous spot on which to test them.
Use the recipes below for some ideas on how to clean with the power of pure essential oils.
Directions
1. Combine all ingredients in a 2-ounce bottle.
2. Replace lid and shake until well-blended.
3. To use, shake bottle and apply a small amount to wood surfaces with a soft cloth. Be sure to test on an inconspicuous area before general use!
The essential oil blend uses:
Makes 8 to 10 pods
Ingredients
½ teaspoon Keep It Fresh essential oil blend
½ cup baking soda
⅛ cup distilled water
Directions
1. In a bowl, combine baking soda and essential oil blend. Mix thoroughly to ensure the oil is evenly distributed throughout the baking soda.
2. Slowly add water, stirring continuously, just until moist clumps form.
3. Place 1 to 2 teaspoons of the mixture into a rigid mold or ice cube tray and press until compact.
4. Allow to dry for 24 to 48 hours.
5. Gently pop out the pods and store in an airtight container.
6. To use, tape 1 pod to the underside of the trash can lid and replace as needed.
The essential oil blend uses:
Citrus oils (sweet orange, lime, and grapefruit): Citrus oils help with cleaning surfaces and countering foul odors. They are common in many conventional and natural cleaners for their intense surface-cleaning power.
Lavender oil: Great for fabrics, gentle surface cleaning, air freshening, and delivering soothing aromas to home cleaners, lavender is a must-have in DIY home cleaning.
Sweet basil oil: Sweet basil essential oil has a refreshing odor and is another great cleaning powerhouse.
Makes 16 melts
Ingredients
Directions
1. Melt the wax gently using a double boiler.
2. Once the wax is melted, remove from heat and add the essential oil blend. Stir until well-blended.
3. Pour 1 to 2 tablespoons mixture into a wax mold or into the bottom of plastic disposable cups.
4. Cool in the freezer until hardened.
5. To use, place one melt in candle lamp or wax warmer.
Sweet Fresh Air Room Spray
24 drops Keep It Fresh essential oil blend
2 fluid ounces distilled water
¼ to ½ teaspoon vanilla extract
Directions
1. Combine essential oils and vanilla extract in a mist bottle. Fill with water.
2. To use, shake contents and mist the air throughout your home.