See Ya, Sniffles! Kiss Sickness Goodbye With These Immunity-Boosting Dinners
mbg Contributor
By Leah Vanderveldt
mbg Contributor
Leah Vanderveldt is an author living in Brooklyn, New York. She received her bachelor's in communications and media from Fordham University, and is certified in culinary nutrition from the Natural Gourmet Institute. She is the author of two cookbooks: The New Nourishing and The New Porridge.
Stand up to cold season like a boss with these restorative and healing meals packed with immune-boosting vitamins, minerals, and antioxidants. A lot of these foods are common flavor bombs like garlic, ginger, and mushrooms (along with a few wild cards like kimchee and miso), making eating your way to good health this winter easy, affordable, and tasty.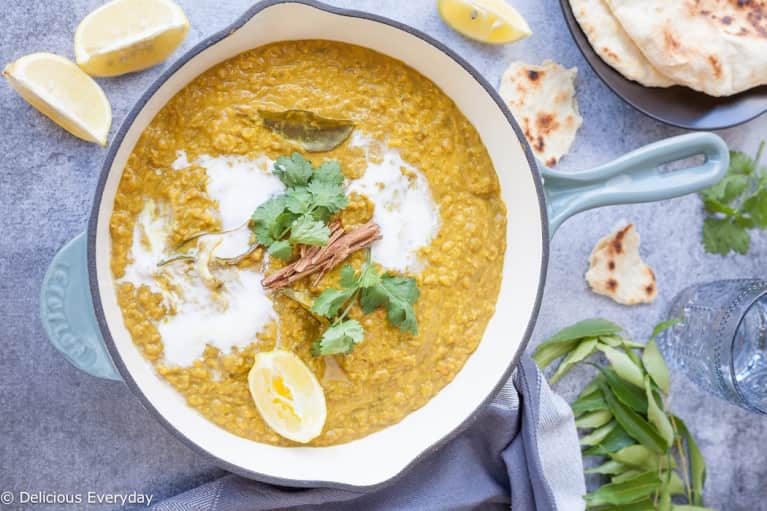 Why it works: Anti-inflammatory turmeric and ginger add both flavor and immunity action to this cozy lentil stew. The curcumin in turmeric can help fight certain viruses, and gingerol in ginger is a potent anti-inflammatory.
Braised Coconut Spinach + Chickpeas With Lemon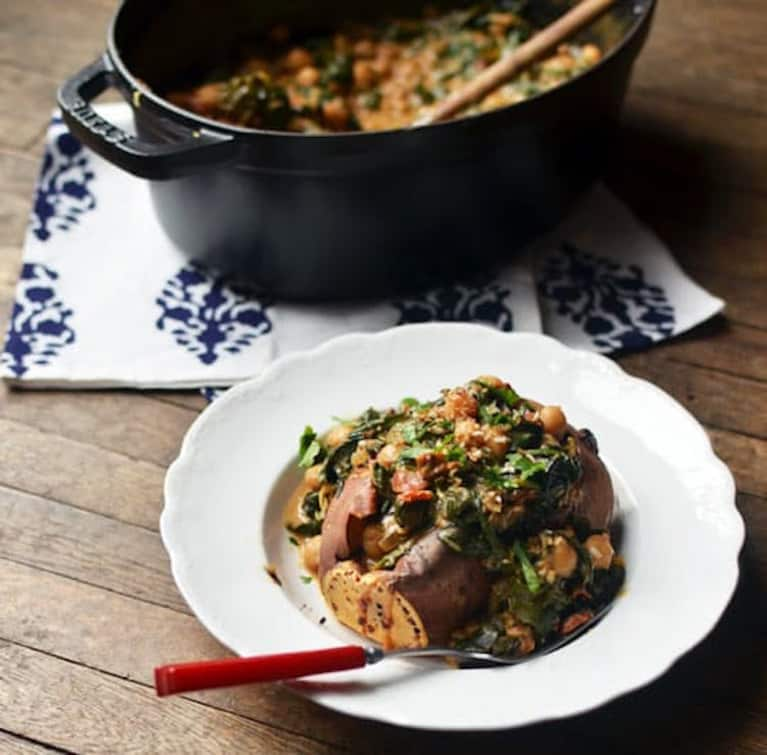 Why it works: You get a big hit of vitamin C from spinach and lemon, plus tons of vitamin A from the sweet potato, along with garlic, ginger, and ghee, which can reduce inflammation due to its butyric acid content.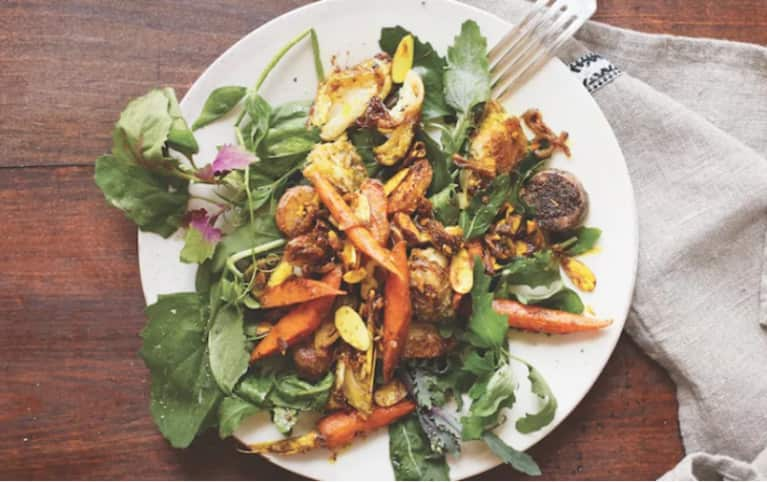 Why it works: Leafy greens like kale and in-season root vegetables pack in fiber, vitamins, and minerals. Plus, this salad comes with a meditation to keep you calm and grounded—and banishing stress is a key component of staying your healthiest.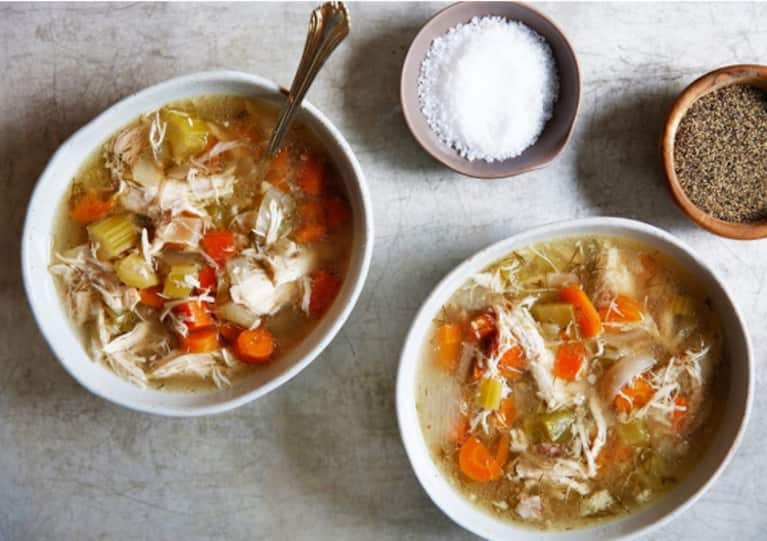 Why it works: The old wives' tale about chicken soup is actually true. Gut-healing bone broth, garlic, and veggies make this soup a soothing meal for when you're feeling depleted. Research found that particular anti-inflammatory properties and amino acids in chicken soup can help reduce symptoms of respiratory infections.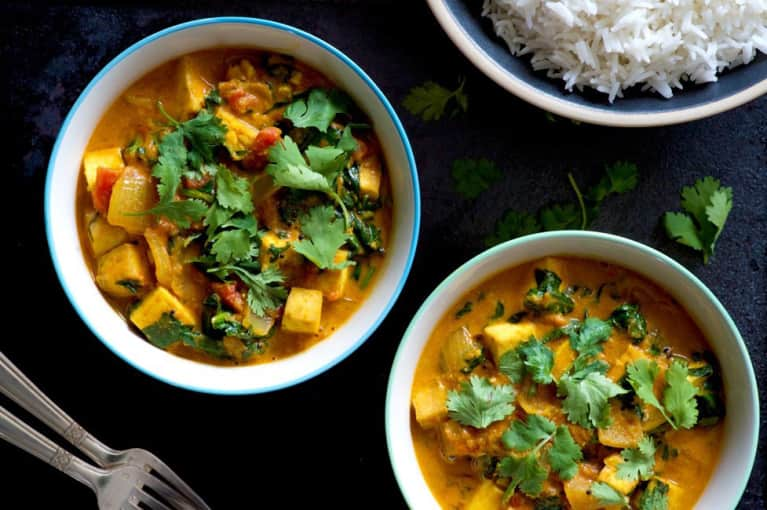 Why it works: Ginger and turmeric strike again with their anti-inflammatory and cold-preventing powers in this rich plant-based stew, while cilantro (or coriander) can help remove heavy metals from the body.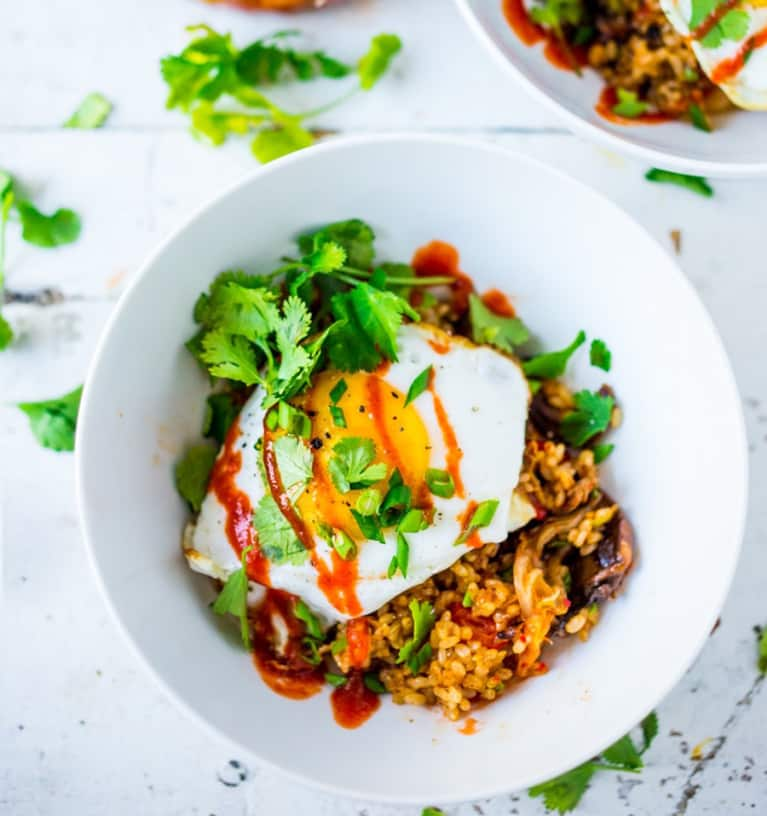 Why it works: Fermented kimchee adds big flavor and a hearty dose of probiotics, which will send your gut (and by extension, your immune system) some serious love.