7 Things You Need To Know Today (December 13)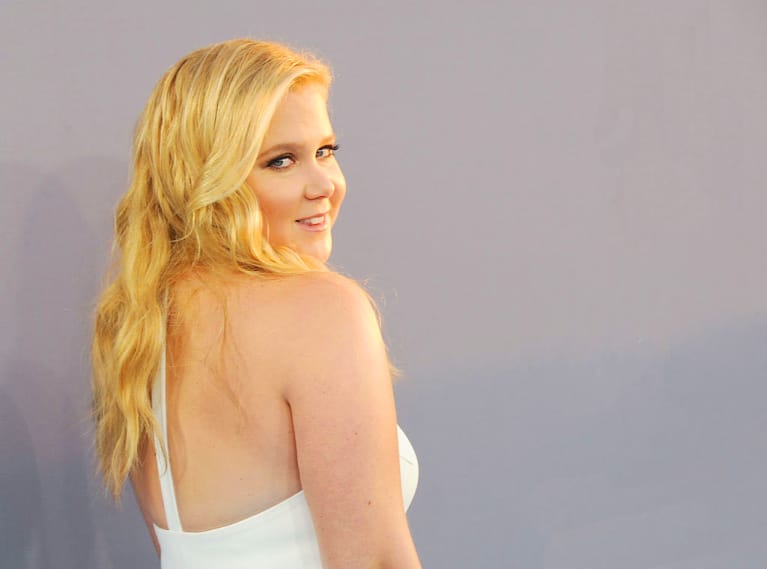 1. How Amy Schumer's shutting down body shamers.
After it was revealed that Amy is in talks to star in the Barbie movie, the star got even more trolling for her appearance than usual. On The Ellen DeGeneres Show, Schumer revealed that she's built up a thicker skin over years of being in the spotlight, and said, "I look in the mirror and I know who I am and I feel beautiful and I feel strong and sexy...I'm like, 'I can work with this b*tch.'" (USA Today)
2. Your unconscious basically influences everything you do, whether you're aware or not.
According to Dr. Dan Siegel, who heads UCLA's Mindful Awareness Research Institute, "the mind has a mind of its own." And while we do still have autonomy to a degree, this is spot on. His new book explains how the subconscious mind processes physical stimuli that your conscious mind doesn't, consequently integrating them into the fabric of your being. Remember the saying "You are the company you keep"? Yep, it's true! (Science of Us)
3. Fossil fuels just don't make financial sense anymore.
Yesterday's one-year anniversary of the Paris Climate Agreement was an especially joyous occasion, as it brought with it the news that over $5.1 trillion has been divested from fossil fuels to date. This means that investors are quickly removing the money they had originally put forward to back dirty energy sources. "The financial markets are fast losing faith in the investment case for fossil fuels," said Lou Allstadt, former executive vice president of Mobil Oil. (EcoWatch)
4. Don't make this mistake when you buy your next gift.
A group of scientists just reviewed existing research on the art of gift giving and receiving. The most interesting finding? Apparently, the biggest mistake gift buyers make is focusing too much on the moment when the recipient will open the gift instead of how they will actually use it in real life. (Psychology Today)
5. Self-care is going mainstream.
Over the past few years, self-care has become quite the trendy topic. From bubble baths to drinking enough water, practices that soothe the nervous system and evoke a sense of calm and inner peace are all the rage. (NYT)
6. The surprising connection between your birth control and how often you do it.
Researchers in Norway asked 275 straight female college students on the pill (and in relationships) how many times they have sex over a week, how invested they were in their relationships, and what kinds of birth control they used. Across the board, women who were more committed to their partners were having more intercourse with them (no surprise there). They also found that women who were committed to their partners and were on BC with lots of progestin and lower doses of estrogen, had more sex than women who were committed to their partners and weren't on that type of BC. (Cosmopolitan)
7. Urination is often a problem for women.
A recent survey found that men enjoy shorter bathroom lines and report being able to discreetly relieve themselves when bathrooms are scarce, but women on the other hand report having purchased something from a store or posed as a guest at a hotel or restaurant in order to use a bathroom. Can't we fix this problem already? (NYT)