7 Things You Need To Know Today (December 12)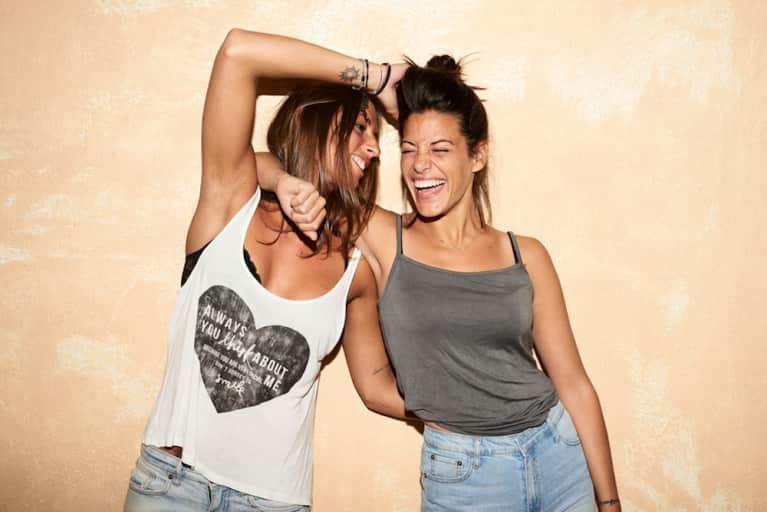 1. You and your best friend's laughter has a special sound.
A recent experiment had people listen to the sound of two people laughing. The results showed that most people were able to determine if the people were friends or strangers. These observations held true across many different cultures and was especially easy to identify when the two people laughing were female friends. (Science of Us)
2. How much protein is too much protein?
New innovations in flavored protein powder and plant-based protein sources have made it easier than ever to take in this essential nutrient. However, no long-term studies have been done on how much protein is too much protein, so it's probably a good idea to stick to the recommended amount—46 grams of protein a day for women and 56 grams for men. (NYT)
3. No e-cigarettes for the young people, says the surgeon general.
If you think your kids are safe vaping their cigarettes, think again. According to U.S. Surgeon General Vivek Murthy, most e-cigarettes contain nicotine, a highly addictive drug that can cause damage in brain development up until the age of 25. (surgeongeneral.gov)
4. Canada's Rosa Parks is soon to grace a $10 bill.
Viola Desmond, a Canadian resident who defied Nova Scotia law by sitting in the "whites only" section of a movie theater in 1946, is about to have her bravery memorialized on a new $10 bill. Viola's protest happened nine years before Rosa Parks refused to stand up on that bus but was only pardoned for the act in 2010, posthumously. (The Cut)
5. Vegetables can keep you feeling fuller longer.
A recent study of 43 young men showed that a meal of plant-based protein (peas and beans) was more satiating than a meat-based meal. Results also showed that the men who consumed the plant-based meal consumed 12 percent fewer calories in their next meal. (Science Daily)
6. Financial stress in childhood could be linked to overeating throughout life.
New research from the University of Arizona shows a correlation between financial stress in childhood (as in, concern about whether there would be enough money for necessities) and a tendency to overeat. People from more privileged backgrounds were more likely to eat based on their hunger level, whereas those who grew up with less comfortable socioeconomic backgrounds tended to eat the same amount regardless of their actual energy needs. (Psychology Today)
7. Too much sitting may make us resistant to the healthy effects of workouts.
If you exercise you may think you're making up for the unhealthful effects of a sedentary lifestyle, but unfortunately new research indicates that if you work out but also sit for long hours you may be at the same elevated risk as those who don't exercise at all. (NYT)