Feeling Overwhelmed? 3 Tips For Conquering Holiday Stress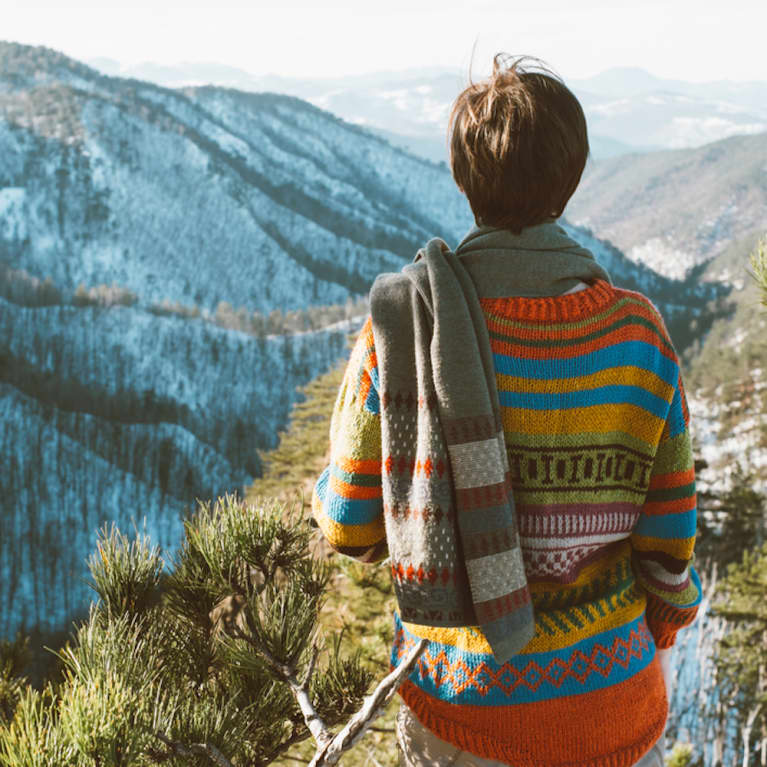 The New Year is upon us and you've made it through so many of 2016's hurdles. We all know, however, that it's easy to get overwhelmed during the holidays. Running from party to party, trying to fulfill all our roles as daughter, mother, friend, cousin, and so on, we can move so quickly that we get lost in the shuffle. The next thing we know we're wishing we had spent more time in the present moment really enjoying our family, friends, and the opportunity for downtime.
Luckily, we can accept this as our last challenge of the year and consciously create the type of energy and experience we want during the holidays, whether we're traveling home to be with family or spending it with a close group of friends. Here are three ways to get the most out of your holiday season so that you can fully relax and recharge your soul:
1. Break up your routine—and appreciate every second of it.
If you check Instagram before bed, try journaling or listening to music instead. Over Thanksgiving, I went on a social media cleanse and found myself looking at trees in my parents' backyard and letting my mind wander. It felt like high school (in a good way!) because I wasn't checking Facebook all the time. I was amazed by how calm I felt, and I even slept better! You can start the day with three minutes of mindful breathing or leave your phone in another room. Doing even one thing differently sends a signal to your brain and body that it's time to unwind.
2. Set an intention and watch things flow.
Decide on words to describe the feelings you want to have over the holiday and when you are around family. I started doing this after reading Danielle LaPorte's book The Desire Map and it shifted the way I felt by leaps and bounds. Historically, I'd jump off the plane and just see what would happen. I usually ended up spending my trip doing what other people wanted to do and carried an anxious energy of "I'm trying to RELAX" the whole time. So instead, set an intention on the plane, car, or subway ride over. For Thanksgiving I wanted to feel connected, and every action was informed by this commitment. Did I want to go out to dinner or stay home? Go for a walk or take a workout class? Bring yourself back to your intention and watch things flow.
3. Check in with yourself, and be mindful of time.
Sometimes I get so amped for the holidays that my feet don't even feel like they're on the ground. The next thing I know, I'm on a plane home wondering where all the time went. So slow down and appreciate the moment. Find a comfortable position and close your eyes, take a big breath in through your nose, count to four, and exhale slowly out. As you breathe, feel your feet on the floor and wiggle your toes. Repeat until you feel calm. You'll feel more present and REALLY THERE—surrounded by the people you love!
And finally, with whatever you do, remember the holidays are yours to create. There's no right or wrong way of going about it. Just breathe, listen to your heart, take a look around, and most importantly: Soak it all up. If you find your mind wandering or time flying by, don't worry! It's about progress, not perfection. The beautiful thing is with a little more breathing, anything is possible...even your most relaxing holiday yet!