The Drug-Free Approach That Beat My Depression For Good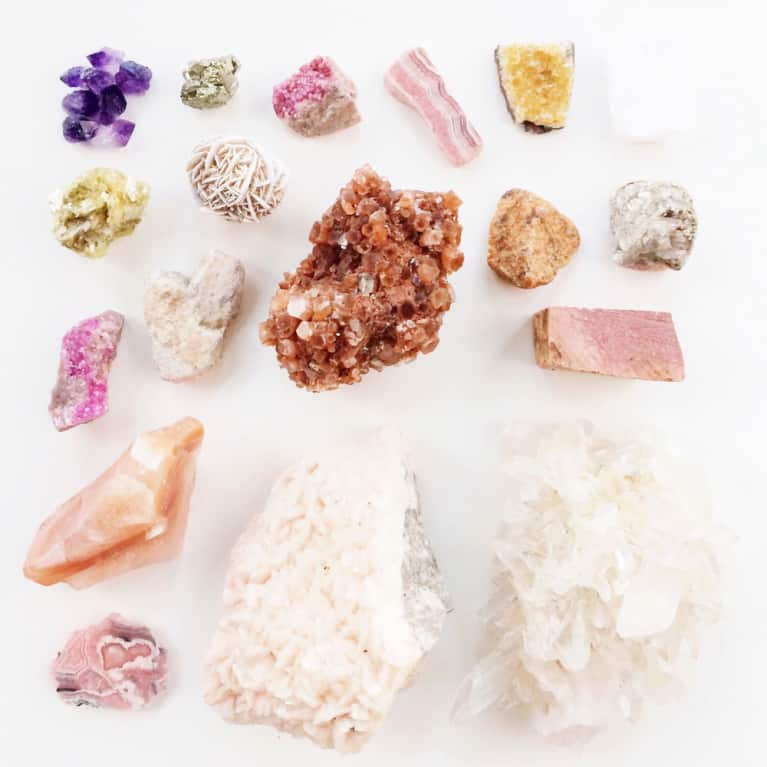 I was raised in a typical, non-religious, middle-class home. We were taught to work for what we wanted, use our brains, and trust in what we could see, taste, or touch. Faith, spirituality, and feelings were not really discussed in our house. This approach worked well for me until I ran into something I didn't know how to handle and found that I didn't have the communication skills to talk to anyone about it. I became severely depressed.
Medication is an option, but it's not your only option.
My doctor recommended an anti-depressant and at the time, and since I didn't know there were other options I took the pills. Luckily, the medication worked well for me and the side effects were manageable. When the issue was resolved, I was smart enough to realize I needed to work on improving my emotional intelligence and life skills.
Allowing myself to explore my spiritual side was a big part of my healing.
Fast forward a few years and I have worked hard at becoming healthy, physically and mentally. I also have given myself permission to explore my spirituality, something my rational side fought hard to resist. I have enjoyed learning to trust my intuition, explore many of the world's religions, and delve into topics of non-western medicine. Unfortunately though, I experienced another episode of depression, proving that even if you are self-aware life can throw you curve balls and you are not always prepared.
This time I was determined to get through it without using an anti-depressant. I wanted to feel better without the side effects or putting pharmaceutical compounds in my body. I had already done some research into alternative treatments for depression, so I put everything I had learned into practice. Below are the things that—when I used them together—helped me the most. And I hope that they can help you too!
Our bodies were meant to move, and it feels good to get out and use your body. Exercise also releases endorphins, which are mood enhancers. It can be hard to get yourself up and moving when depressed but luckily, I knew from previous experiences how much better I feel when I exercise. Having a dog also helps me stay motivated; something about that face, begging for a hike, will get me moving every time.
If you are having problems getting motivated to exercise ask for help from friends or co-workers, find a workout buddy, or recruit someone to walk with you at lunch. It will make it more pleasant and give you that added push to get started.
Food is fuel for the body, and the better the quality of the fuel, the better our body runs. There are also certain foods that improve serotonin like folic acid (spinach and avocado), omega 3 fatty acids (salmon and tuna), and other healthy fats like coconut oil. There are also foods to avoid because they can cause a decrease in serotonin and mood swings. The two big ones are sugar and caffeine and right before I became depressed, I was consuming too much of both of these. To get me back on track, I started with the Whole 30 challenge. It was for a limited amount of time so I went into it with the mindset that I could do anything for 30 days, and I felt so much better.
Sometimes you just can't get all the nutrients you need from food alone. Or if you're an extremely picky eater like I am, there are just too many foods you won't eat. This is where supplements come in, and there are two that I take religiously to support my mental health.
Studies suggest that anywhere from 25 percent to 75 percent of Americans have a vitamin D deficiency. And lack of vitamin D has been named a contributor in cancer, heart disease, tuberculosis, osteoporosis, the common cold and depression. We are so worried about skin cancer that we are always covered up and using sunscreen, which blocks the absorption of the UVB rays that trigger vitamin D production. And for those of us in the northern states, oftentimes there is just not enough sun to cause adequate vitamin D production.
Like vitamin D, magnesium is an important nutrient for overall health that is often overlooked and underrated. It is utilized in more than 300 biochemical reactions throughout the body and helps control inflammation, blood sugar, heart rhythms, and neurotransmitter functions.
It's hard to get enough magnesium from our diet because of soil depletion, the over-processing of grains, and the fact that stress depletes our magnesium levels. Statistics indicate that up to 80 percent of Americans do not get enough magnesium. Magnesium comes in many forms but the chelate and glycinate forms are highly recommended. For this and all supplements, do your research, talk to your doctor, and be aware of any warnings or interactions.
On top of my depression I also have seasonal affective disorder (SAD). When I lived in the Southwest it wasn't bad, but once I moved to the Northwest it became a problem, exacerbating my depression. Luckily, full-spectrum light therapy really helped me with this. Many places will sell specific lamps or light boxes, but you can also just use full-spectrum light bulbs in your everyday lamps. For me, a half hour to an hour will work, but experiment with the best amount of daily exposure for you.
Meditation is scientifically proven to help relieve stress, and studies have suggested it is an effective treatment for depression. I originally started meditating to help with my stress and to explore my spiritual side, and when I became depressed it was incredibly helpful. Through meditation I am able to calm my mind, watch my thoughts, and release them. Practicing meditation helped me recognize my negative thought patterns and learn to replace them with positive ones.
Many people swear by wearing stones or copper to help with pain or inflammation. I had never felt much relief from stones or crystals until I used a crystal bed. A crystal bed shines colored light through highly polished crystals onto the patient and the crystals are positioned to correspond with the patient's chakras. The theory is that the crystals heal through balancing chakras and improving energy flow. I will say that I was not expecting much from this experience but it did provide me some relief!
With some hard work and faith, these solutions helped me to fight through depression. I know that I am lucky to have friends and family that I can talk to; if you are not so lucky, adding in some talk therapy, animal-assisted therapy, or traditional therapy might be a big help. I hope you find this helpful as you consider your options for battling depression, and remember that drugs are not the only effective remedy!