3 Questions To Ask Yourself Before You Decide What Gifts To Buy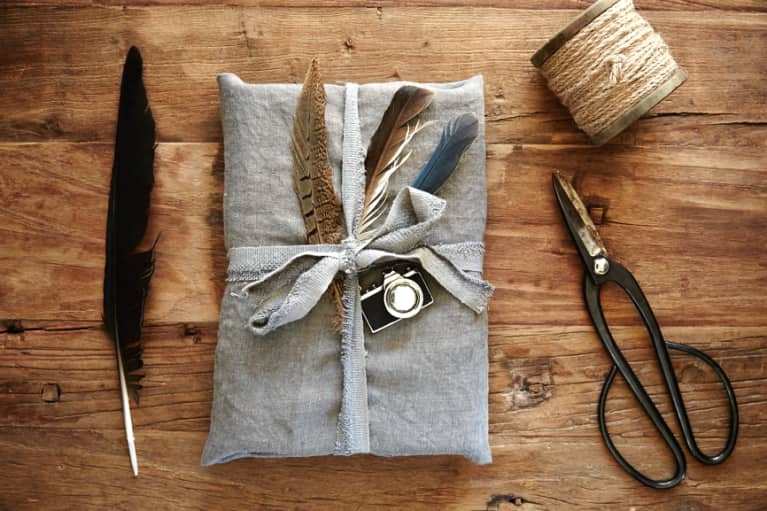 We live in an age of abundance, and with this abundance comes responsibility: the responsibility to not squander resources and add to the piles of plastic, garbage, and waste pouring into landfills daily.
With gift-giving season upon us, we all have a responsibility to give consciously. That doesn't mean we have to shortchange our friends and loved ones or only donate to charitable causes. It makes a huge difference to take a bit of time to consider the type of gifts we give and how they'll be used by the recipient.
1. Is "holiday shopping" a sport for you?
Don't rush out to the mall, wandering about until something shiny takes your fancy. If you're shopping this way, we have to ask who you're really shopping for, yourself or your gift recipient? Instead, take a few minutes to think about who's on your list this year. Where are they in their lives? What things would make their lives easier or less stressful? If you can't answer these questions, then pick up your phone and find out! There's no shame in asking your recipient what she wants—she'll be happy you did!
2. Are you considering the person actually receiving the gift?
It seems obvious, doesn't it? Unfortunately, few people seem empowered enough to simply ask what it is someone would like. If you find this conversation way too uncomfortable, then as the giver (and receiver!) of gifts it's your responsibility to set up a wish list and direct people to it. Amazon wish list is a great one because you can pretty much put anything on it, giving friends and family lots of choices in their conscious gift-buying ideas. Not to mention, it's an incredible time saver.
3. Have you considered how to empower others through gifting?
My suggestion? Microfinance! It's the only type of charity I choose to support because it's not actually charity—not a handout—but a loan. And the best fun is that it really is one of those gifts that keep on giving. As the money is repaid, you get to reinvest again and again while helping people and businesses in poor parts of the world thrive. Kiva.org is a personal favorite, but there are others out there.
Want to be part of all that is good on this planet? Then give conscious gifts this holiday season!