3 Natural Ways To Get Better Sleep Tonight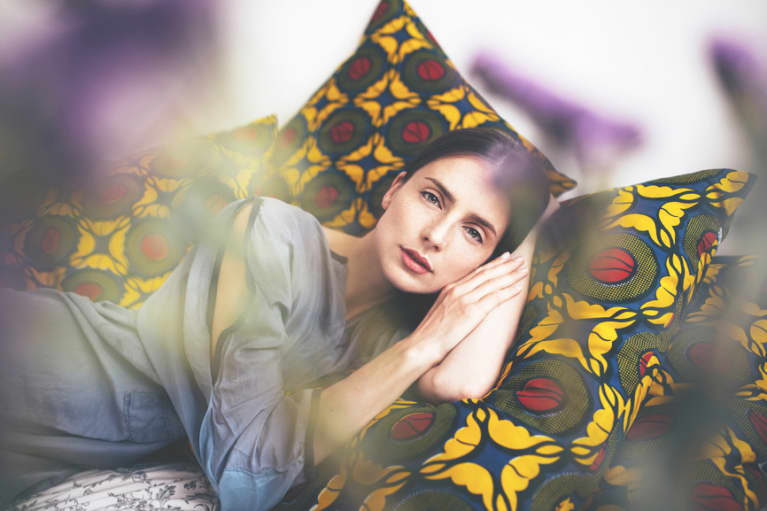 Our editors have independently chosen the products listed on this page. If you purchase something mentioned in this article, we may
earn a small commission
.
Sleep is always essential—but it's especially important in the wintertime, when it seems like everyone is sick.
As detailed in my book, Where in the OM Am I?, being overwhelmed, overworked, and overbooked were all too familiar when I worked a high-stress corporate job. Now as an author, speaker, and national yoga teacher, I travel around the country sharing how to use yoga tools to find life balance, direction, and fulfillment. Getting restful sleep—and enough of it—is a pillar of overall wellness.
Here, I'm sharing three of my favorite tools from that workshop to help you create a bedtime ritual that will calm your mind and prepare your body for restful sleep.
1. Apply lavender oil to your pulse points.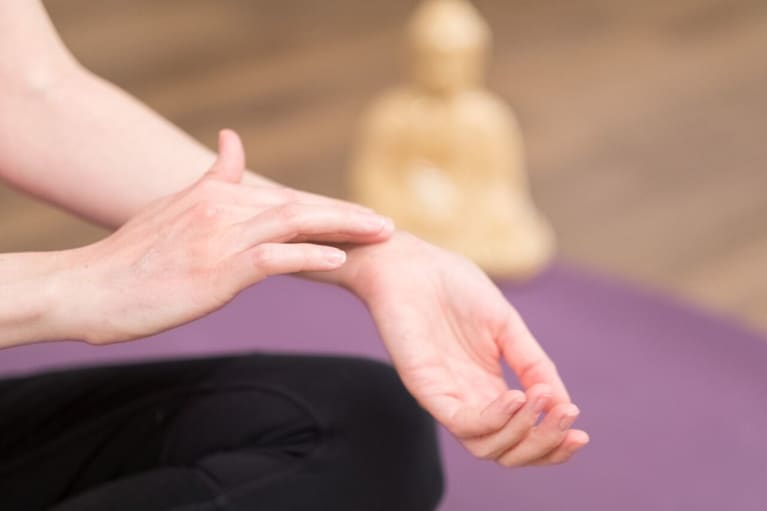 Apply it in a mindful, intentional way. Dim the lights, signaling to the brain that it's time to wind down, then gently, rhythmically apply it to your inner wrists, the crease of your elbow, the sides of your throat, and the center of your chest. If you only want to do one, apply to the wrists.
Clinical studies prove this deepens and lengthens sleep compared to the control group, as published by the National Institutes of Health. If you do this every night, the soothing scent will soon signal your brain it's time to rest even before you're in bed.
2. Next, ease into this restorative yoga pose.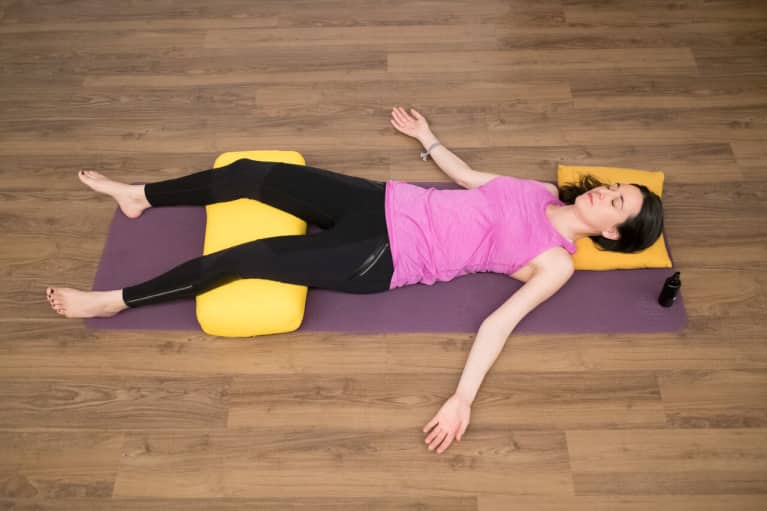 Place a pillow under your knees and another under your head. Make any adjustments you need to get extra comfortable. Then pull up the covers and place an eye pillow over your eyes and another bed pillow on your belly. Allow these gentle weights to help you feel grounded and centered.
3. Power down with an extended exhale pranayama (breathwork practice).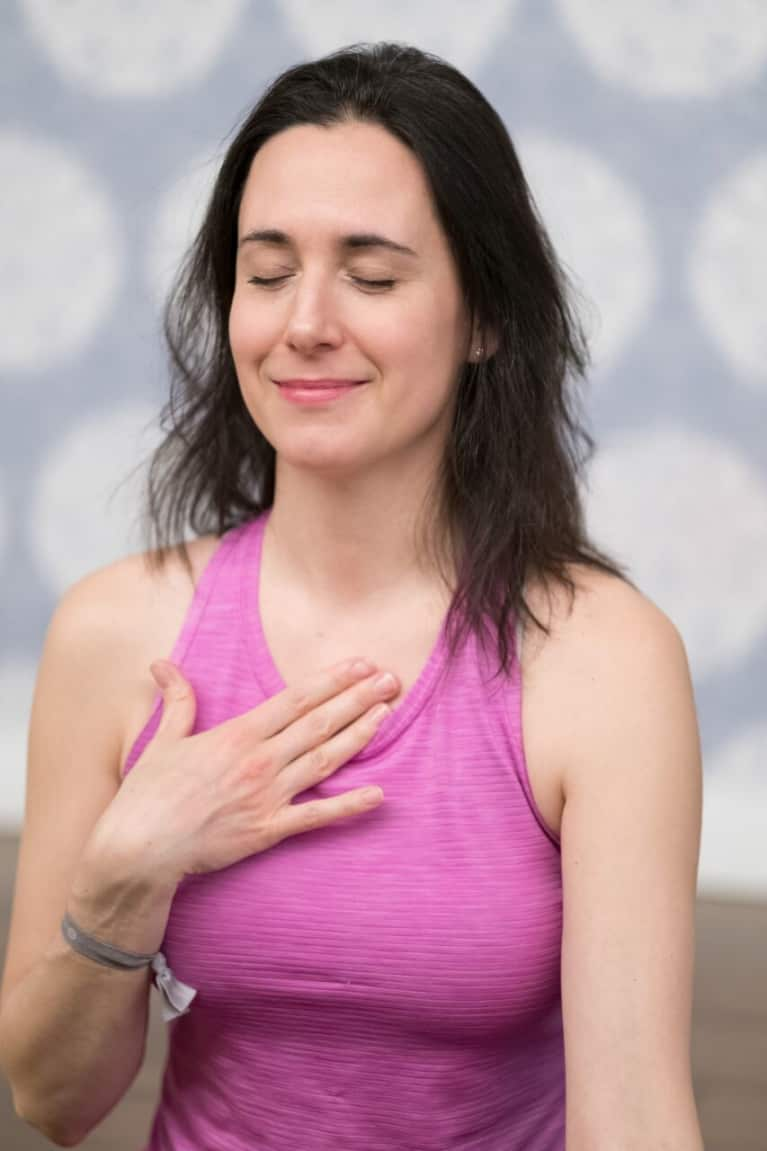 This stimulates the vagus nerve, the largest nerve into the central nervous system, and sends a "relax-rest-digest" message to your brain. Breathe in for a slow, calming count of three, and out for four, five, or six. Try a few rounds. Then gently add in the mantra, "let go." Inhale and "let," exhale, "go." Inhale and "let," exhale, "go." Let…go. Let…go of anything weighing on your mind with every cycle.
The goal here isn't to give you yet another thing to make room for in your already busy life but rather to offer easy modifications to work into your days and evenings to help you restore and rejuvenate.