6 Ways To Make Sure Your Chronic Disease Never Holds You Back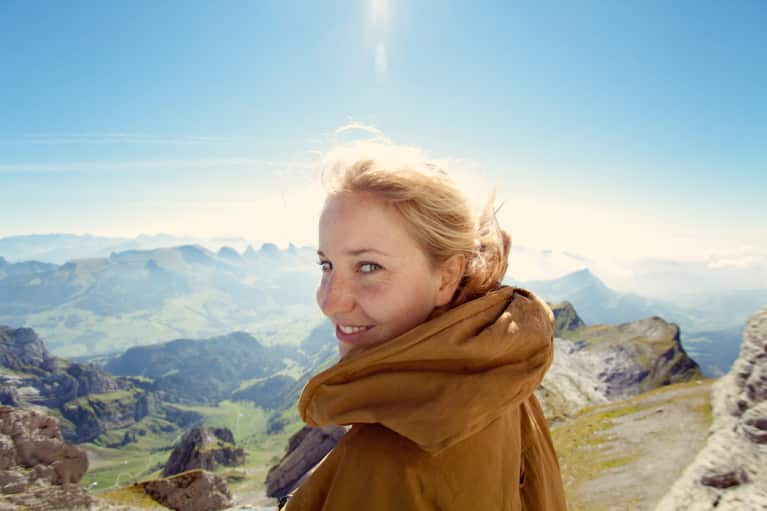 So I know you might already be rolling your eyes. The idea of being healthy while also having a chronic, incurable illness probably seems impossible, right? How can you be healthy when—by definition—you are always sick?
Well, there's an ancient Chinese saying that goes, "One disease, long life. No disease, short life," meaning that a person who knows what is wrong with their body will take action to care for themselves, thereby prolonging their life. On the other hand, a person who believes their body is in perfect condition might lack the motivation to cultivate healthy wellness habits. I know this was the case for me.
My chronic disease made me a healthier person.
Before I got sick, I thought I could eat whatever processed junk I wanted, drink pop instead of water, and pull all-nighters with my friends with zero repercussions. Developing a chronic illness opened my eyes to reality: This body—this vessel that carries my soul—requires care. And now that I am nurturing my body with proper care, I feel more whole than I ever have.
So despite having a chronic illness, I live a healthier life than most of the people I know. This means I avoid catching the seasonal bugs that cause so many to miss work. I'm energized after I eat my meals, and I've avoided lifestyle diseases like type 2 diabetes, hypertension, obesity, and heart disease. Yes, I still have a chronic disease, but I feel alive and well!
A chronic disease does not mean poor health.
After your diagnosis you may be feeling like your chronic illness dooms you to a lifetime of poor health, but this doesn't have to be the case! You are in control of your life, and you can take action to improve your well-being. Here's how:
Our bodies need time to rest and restore. This is true for everyone, but when you're living with a chronic illness it's even more crucial. Getting at least eight hours of quality sleep every night should be your first priority.
Fueling your body with whole, unprocessed plant foods that are rich in nutrient content can make a huge difference in your energy levels. You should feel awake and energized after your meals, not slow and tired. Looking for ideas? Check out these plant-based recipes.
3. Correct any deficiencies.
Ideally, we would be able to get everything we need from our diet, but those of us living with chronic illness may benefit from vitamin or mineral supplementation. Talk to your doctor about testing for and correcting any deficiencies. This can help boost your immune function and may increase energy levels.
4. Exercise as you are able.
When I say exercise, I don't mean you need to throw on a pair of running shoes and go sprint 5 miles. Instead, start slow and listen to your body. Pushing yourself too hard too fast will be counterproductive. I'd recommend starting with gentle exercise like walking, yoga, or qigong.
Deep breathing and meditation come with myriad benefits including better sleep, better digestion, and reduced pain. I would recommend practicing breathing for at least 10 minutes every day to anyone!
Many of us living with chronic illness are compulsive overachievers. We put too much on our to-do list and end up feeling totally drained by the end of it. Learning to say no to the things that we don't have the energy for actually means saying yes to ourselves, yes to maintaining stable energy levels, and yes to feeling good—and there's no need to feel guilty about that!
I realize that everyone's situation is different and implementing these tips may not work miracles for your chronic illness. But if you could feel even just a little bit better and lead a slightly happier life, why wouldn't you try?