Don't Be THAT Parent. Here's Why It's A Really Good Thing When Your Kid Loses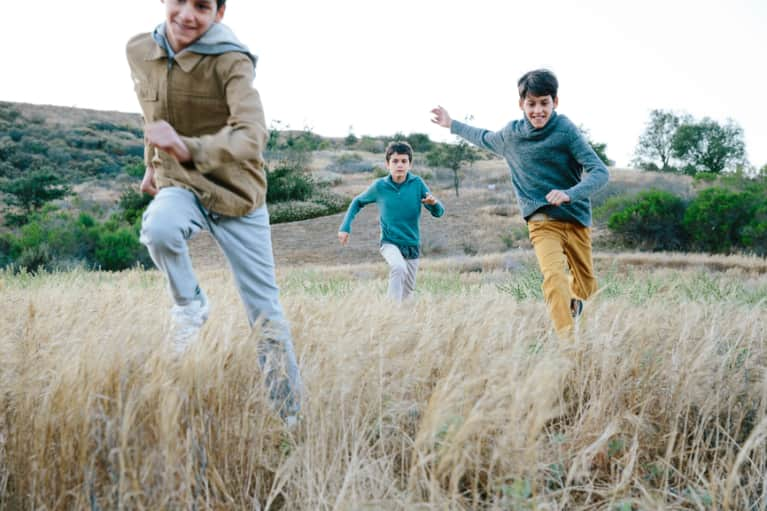 Our editors have independently chosen the products listed on this page. If you purchase something mentioned in this article, we may
earn a small commission
.
We are a hockey family, so I begin with a hockey story.
Natural talent vs. hard work: Who wins?
There are two young players. One is more naturally gifted, with good size and great speed. He has that coveted early January birthday that hockey values because it means he's one of the oldest players in his age group. He has always been one of the best players on his team.
The other player has a later birthday. He has always been one of the smallest kids in his class, and each year around tryouts, he seems to be on the bubble between the higher and lower teams. He has never been considered one of the best players in his age group.
What's interesting, though, is the smaller player has been forced to counter his lack of size and speed with his head. He has learned to almost always be in the right position on the ice, has become an excellent passer, and, because he doesn't have the luxury of blowing past defenders with his speed, knows he has to work harder when he has the puck on his stick. All of these are skills that good hockey players have to develop eventually, but the smaller player has learned them sooner out of necessity.
Failure and growth mindset
The purpose of this story is not just to update everyone on my two sons' hockey careers—yes, I'm talking about my boys—but to illustrate a point about what we want for our kids, and how it might not always be what we think. In my book, Win at Losing: How Our Biggest Setbacks Can Lead to Our Greatest Gains, I delve into the topic of failure and how it forces us to develop better problem-solving skills than if we simply succeeded. It is a tricky concept considering few among us would opt for the more difficult route if given the choice. But when you stop to consider all the benefits that can arise from adversity, it might not be as simple a choice as you might think.
Getting back to the two young hockey players, one with more natural talent, one who has learned to maximize what he has, there is actually a case to be made that the less talented of the two has the better opportunity for success. Why? Because more important than natural ability is "a growth mindset" that embraces challenge and works to cultivate one's abilities through effort. As defined by Stanford University psychology professor Carol Dweck, a growth mindset understands we all possess the tools to improve our skills, while "a fixed mindset" sees our abilities as largely predetermined. In Dweck's view, the reason a growth mindset is so valuable is because it helps our kids identify the role they have in their development while also acknowledging that natural ability only goes so far.
The relationship between talent, ego, and success
This perspective applies well beyond sports, and it even suggests too much success at a young age presents unexpected complications.
"People who believe in fixed traits feel an urgency to succeed, and when they do, they may feel more than pride. They may feel a sense of superiority, since success means that their fixed traits are better than other people's," Dweck writes in her influential book Mindset. "However, lurking behind that self-esteem of the fixed mindset is a simple question: If you're somebody when you're successful, what are you when you're unsuccessful?"
Dweck's point isn't that the more naturally gifted are always of fixed mindsets, but it's an occasional by-product in that the more success you enjoy, the more likely you are to start believing in your superiority. It's why Dweck believes the wrong type of praise has damaging effects. If you need to encourage your kids, she says, make sure it's not for inherent talent but for effort and application.
"'Effort' or 'process' praise (praise for engagement, perseverance, strategies, improvement, and the like) fosters hardy motivation," Dweck has written. "It tells students what they've done to be successful and what they need to do to be successful again in the future."
I can relate to this, too. When I was in elementary school, I fared well with standardized tests that measured one's scholastic aptitude, and it wasn't uncommon for both teachers and parents to remark that I was a smart kid. For the early part of my education, that seemed to be an asset because school seemed to come naturally to me. But as I progressed into middle and high school and the emphasis on studying and proper work habits increased, I was woefully unprepared. I graduated in the bottom half of my class.
Now as a father and a hockey coach, I believe kids need to see their potential, but they also need to recognize that potential can easily go unfulfilled if they don't work to do something with it. Some kids might indeed be blessed with greater ability. But really it's the kids who possess the right mindset about effort who have the biggest advantage of all.