What's Missing From Natural Wine? A Lot!
Former mbg Deputy Editor
By Elizabeth Inglese
Former mbg Deputy Editor
Elizabeth Inglese is a writer living in San Fransisco, California. She earned her bachelor's in english literature and cultures from Brown University and her master's in writing from The University of Southern California. She's the former Deputy Editor of mbg, and has also worked for Vogue, Architectural Digest, Bon Appetit, and Good Magazine covering food, health, and culture.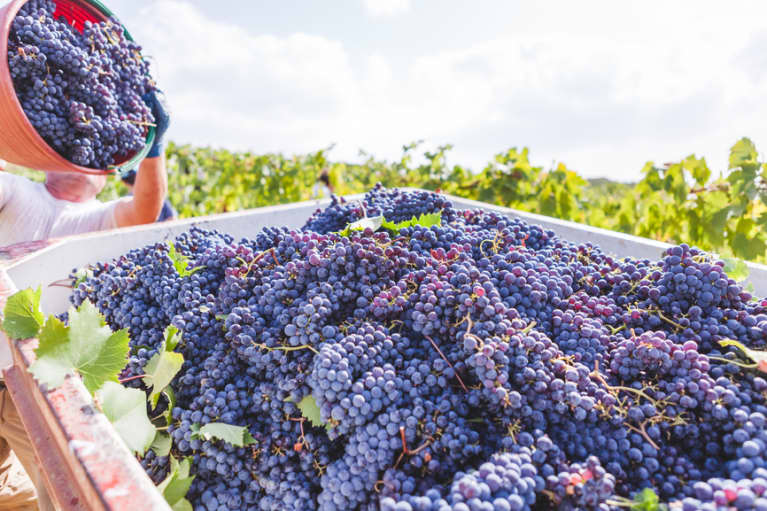 If you're interested in the burgeoning alternative wine scene, you've heard the many monikers vintners are juggling to describe changing approaches to winemaking. There are sustainable wines, biodynamic wines, vegan wines, natural wines, and organic wines, all produced in defiance to conventional methods. We've broken down the distinctions between them for you. These special varieties of wine distinguish themselves from conventional in part by the ingredients they exclude.
When we think of organic produce (wine, after all, is a fruit product) we often focus on pesticides used in the growing process. But alternative wines are free from far more than just pesticides. Many conventional wines may not appeal to those with organic or vegan proclivities because of their use of a host of additives, including:
Calcium Carbonate: Chalk may be used to reduce acid levels, increasing pH.
Acids (Tartaric, Malic, or Citric): Acids can increase acid levels if necessary to decrease pH.
Acetaldehyde: added to stabilize color.
Dimethyl Dicarbonate: This additive can be used to sterilize, stabilize, and reduce the alcohol level in wine.
Sulfur Dioxide: While it's naturally present in wine, it's often added additionally as a preservative.
Albumin: Egg whites can be used as a fining agent to clarify wine.
Milk: added as a fining agent to remove undesired flavors in wine.
Isinglass: The dried bladders of fish can be used to clarify wine.
Gelatin: Sometimes used to clarify wine.
Sugar: The process of chaptalization sweetens wine and increases its alcohol content.
Protease (Trypsin or Pepsin): This enzyme, derived from the porcine or bovine pancreas, can be used to reduce or to remove unwanted protein particles.
The real question may not be Does my wine include these chemicals? It may be Is a wine free from these ingredients any healthier? No doubt we prefer to keep carcinogenic pesticides out of our glass, but are natural substitutes guaranteed to be less harmful? Copper, a common insecticide used in the production of organic grapes, has been shown to irritate skin, eyes, and respiratory tracts in farmers and animals. Copper sulfates and lime cause a dangerous condition known as "vineyard sprayer's lung." And because these natural alternatives are less effective than conventional sprays, to protect their crops, vintners may douse their vines in quantities much higher than they would need of the pesticide. Some health-conscious wine growers prefer to forgo the strict organic classification so that they are free to use traditional pesticides in small, focused applications, believing that moderate pesticide use is better for their land.
More information than ever is available about the process winemakers follow. If there are specific ingredients you want to steer clear of, call up your favorite vineyards to learn about their techniques.
Want to go natural this New Year's Eve? Here are 5 sparkling wines to toast at midnight.