Do Opposites Really Attract? A Neurobiologist Explains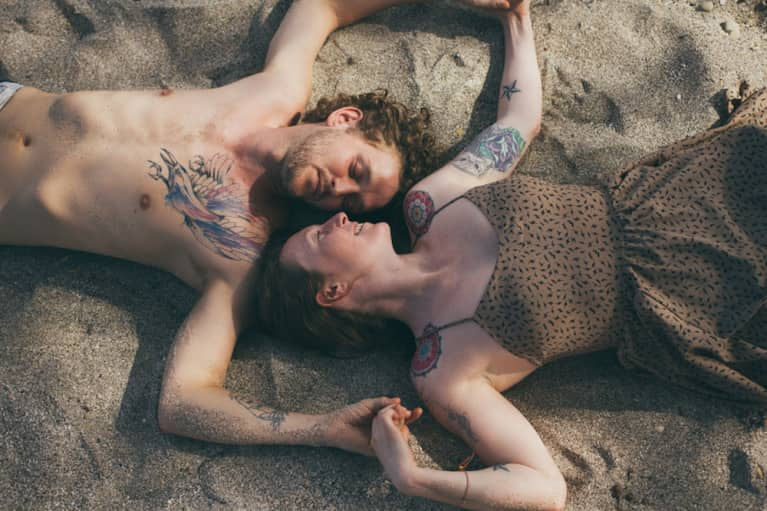 I met my girlfriend Alana for lunch last week. As soon as she walked in, I knew. There was a twinkle in her eye and a glow about her. She didn't need to say a word.
She could hardly contain herself. As soon as she sat down she blurted it out.
"I've met someone," she squealed. I smiled.
"Here's the weird thing," she said. "He's not what I expected. We are very different."
I wasn't surprised. It was obvious before she sat down that she had met someone, and I already expected him to be a bit different from her.
One of the debates in relationships dynamics is the question, "Are we attracted to similar or different?" In other words, do birds of a feather flock together, or do opposites attract? One of the reasons this question persists is that there is no right answer. The correct answer is that we are attracted to a combination of both.
When you look at the science of attraction, you see several factors that influence who you are drawn to. Your senses have a big role. For example, your nose senses a protein called major histocompatibility complex. It's part of your immune system. When researchers in Switzerland tested its effect on attraction, they discovered that women were most attracted to men of opposite immunity. In other words, we are most attracted to individuals who are most different from ourselves. But before you stand up announce that "opposites do attract," this is not the end of the story.
While we appear to be biologically attracted to different, other studies have found that we are also attracted to similar. One study out of Hungary found that we may be most attracted to people who resemble our opposite-sex parent. In the study, people where asked to match individuals' facial photos of parents and partners. They found the highest percentage of matches accorded with a women's husband and her father.
But what's even more interesting is that they found the same trend in women who were adopted. In fact, the more emotional warmth a woman felt toward her stepfather, the higher the degree of similarity found between her husband's photo and her adopted father's. It appears that the closer you feel to your opposite-sex parent, the more likely you are to pick someone who looks like them. But there's an exception to every rule.
In the late 1800s, philosopher and sociologist Edvard Westermarck first postulated a theory that would become know as the Westermarck Effect. This theory basically says we avoid romantic relationships with people who are too close to us.
Westermarck's theory was supported by research from Israeli kibbutzim, which found that children under the age of six who were raised together in a peer group were unlikely to marry each other. The avoidance persisted even though marriage within the system was encouraged. These findings have been further supported with other studies out of China, Taiwan, the Middle East, and Africa.
So, it looks like opposites might attract. But it also looks like we also like a little bit of familiarity mixed in.
I asked Alana if she had a picture of her new love interest. Alana and I have been friends since high school, and I remember what her father looked like.
She pulled up a picture on her phone. As I glanced at the phone, I saw the resemblance right away. Even though he had darker hair, to me he looked like a younger version of her father. I smiled and said, "I think you've made a great pick." Of course, I wouldn't have expected anything different.