Farmers Market Closed For Winter? Here's How To Eat Local All Year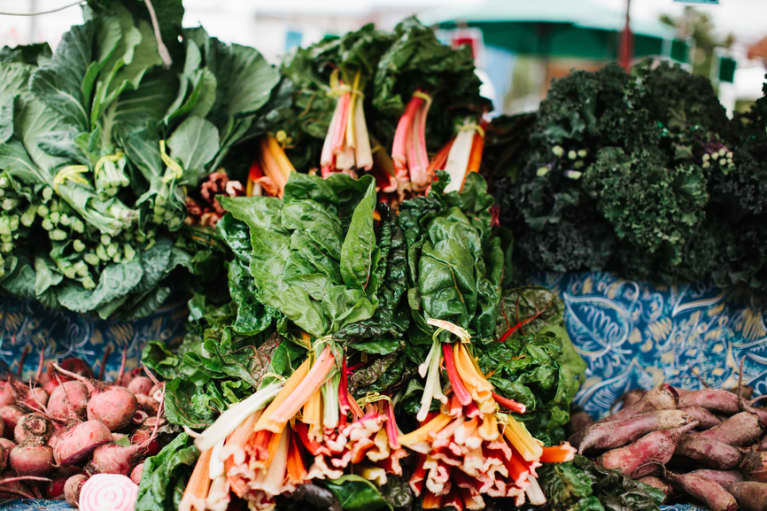 If you're anything like me, you can't wait for the short, dark days of winter to be over so that the farmers market will open up and you can
bite into those delicious ripe strawberries again. I'm not the only one who dreams of eating juicy organic strawberries while watching snow fall outside my window, am I?
We know that the benefits of eating locally grown food are many, including:
Local food is healthier for your body, with more nutrients preserved in the short time from farm to table.
Local food is better for the environment, with much less carbon emitted when traveling the shorter distance to your table.
Local food supports your local economy, by purchasing directly from family farms that will invest their profits right back into your community.
But while you're probably on board with the idea of buying locally grown food, you might be wondering where you can find it in the dead
of winter. It's true that there are fewer options for buying food from local producers during the colder months, but there are still options for eating healthy and staying well even in the winter. Doing your homework on which farms sell year-round in your area and where to shop for their products will allow you to benefit from all the healthful aspects of local food all year long.
Here are some healthy shopping hacks for eating local this winter:
1. Buy what you can directly from a farmer
Even though the growing season for most vegetables is long over by wintertime, you can still purchase locally raised, grass-fed meat, milk, eggs, and cheese from the farm. You'll need to do some research to find out which farmers in your area are selling the products you need, and which locations you can purchase from. By doing some online research, I found a grass-fed milk farm that I buy from once per week, even during the winter. Local Harvest has an online database that you can search to find a small farm close to you.
2. Shop at your local food co-op and buy what's in season
Many small, sustainable local farmers are still selling their crops all the way through the winter at your local food co-op. When the farmers markets close down for the winter, some produce can still be sourced at the co-op, particularly storage crops like apples, pears, onions, carrots, potatoes, and garlic. I shop at our food co-op every week for eggs, cheese, and other staple items. If you've never shopped at a food co-op before, use the tool on Local Harvest to find one close to you.
A CSA gives you the opportunity to purchase a "share" in a small farm, in return for a box of produce that you receive on a weekly or bi-weekly basis. If you're lucky enough to have a local Winter CSA—like I am, I love my CSA farmer!—then you can get started right away. But most CSA's begin in the spring or early summer.
Contact the CSA farm near you about signing up in advance for their spring share; sometimes you'll even receive a discounted price for an early sign-up!
No matter which methods you use to eat local this winter, be sure to enjoy the food you eat, nourishing your body and your local community at the same time.