How These 8 Yogis Deal With Hangovers
mbg Contributor
By Leigh Weingus
mbg Contributor
Leigh Weingus is a New York City based freelance journalist writing about health, wellness, feminism, entertainment, personal finance, and more. She received her bachelor's in English and Communication from the University of California, Davis.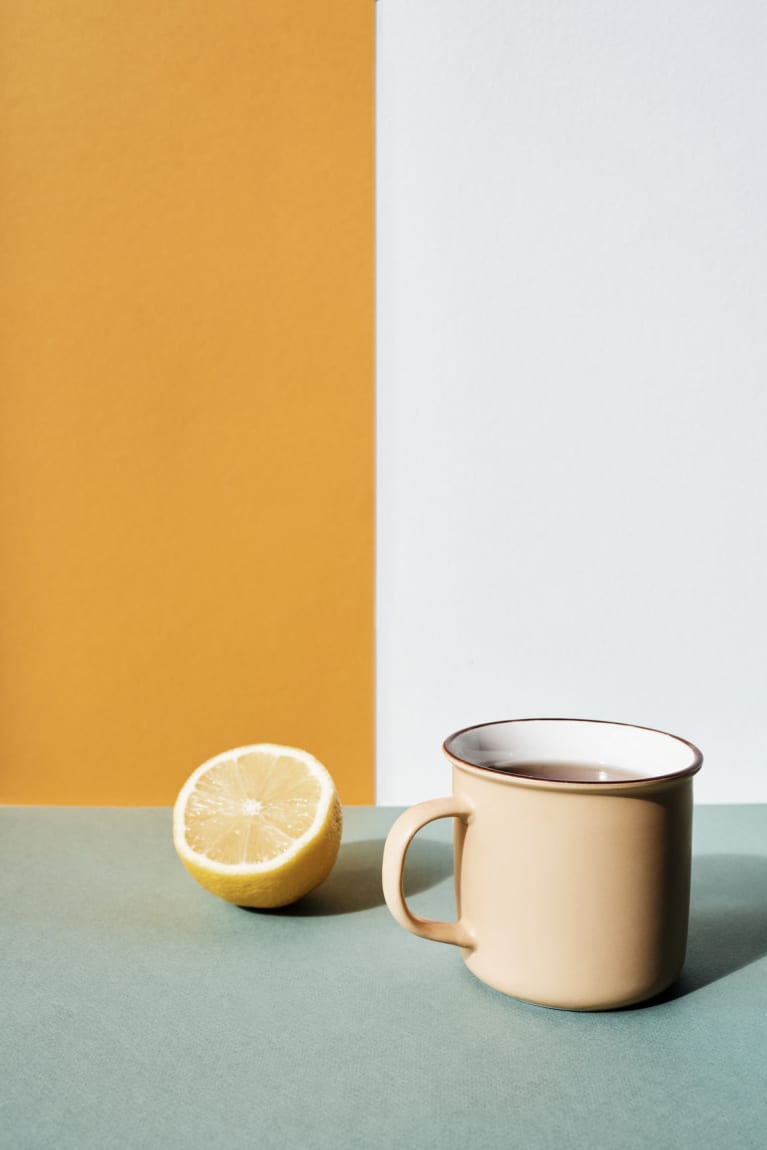 Our editors have independently chosen the products listed on this page. If you purchase something mentioned in this article, we may
earn a small commission
.
'Tis the season to imbibe, but a hangover can put a serious damper on holiday festivities. In an effort to help you make the most of your time with friends and family, we rounded up some of the most wellness-conscious people we know—yogis—to find out how they cope with and cure (very occasional) hangovers.
"Well, first of all, I don't get hungover very often. I try not to drink too often, and when I do I stick to one or two vodka-sodas. It's my go-to, and it works for me," The Balanced Blonde's Jordan Younger tells mbg. "But when I am hungover—and trust me, I've had my fair share of hangovers over the years—I have a major morning routine afterward. Warm water with lemon before I go to bed and when I wake up, a healthy hearty breakfast like oatmeal with almond butter, and then I take a sweaty yoga class. Boom! Hangover be gone."
"One way to cool your body's inflammation and drive down inflammatory markers are high-dose Vitamin C drips under the supervision of a physician," says Fern. "When done consistently, they help augment your own immune system and protect against toxins in the external and internal environment. I get drips as a hangover remedy when I've had too many glasses of wine, and as a weekly maintenance to keep my thyroid, adrenals, and liver happy!"
"First things first: Be mentally prepared in knowing that you may feel a bit depressed the next day, and that after 24 hours it will pass," Heather says. "Use your good old fashioned yoga brain skills to keep your head afloat and talk yourself out of the hole. Physically, and depending on time: Sleep, hydration, sweating—sauna, the class, yoga in a warm room—one of those quick foot massage spots, and a movie that ignites some tears, to clear the next-day gloom that can come with a hangover. If it's one of those rare comedic hangovers, well, no matter what you do, it will be fun! Enjoy being crazy while it lasts."
"For me, it's all about the food I eat the next day and being gentle with my body," yogi Ava Pendl says. "I tend to avoid working out strenuously because it usually makes me feel sick, so instead I opt for starting my day with a cup of green tea for caffeine and at least a gallon of water throughout the day. One of my favorite things to eat when I'm hungover is bone broth soup! It has dozens of health benefits and curbs my cravings for greasy food."
"Being eight months pregnant, I haven't had a hangover in quite a while, and have personally left this phase of my life quite a while back beyond baby," says Tara. "However, I can still remember the days of pretty frequent hangovers and I have a few tricks that worked well for me and people I shared them with. Hydrate with a huge glass of water followed by a substance-filled smoothie like my personal favorite, the Green Dream—it gets the body and mind on the right path to feeling better. Whip up a handful of spinach, a banana, and a cup of almond milk in the blender. Drink up!
"We know that twisting and sweating doesn't lead to immediate purification or the detox promise we often see claimed, but getting on your mat and moving through an easygoing flow will get you back in your body, connected to how you feel, and improve physical strength and mental clarity you'll need to get through the day," she continues. "Roll it out and breathe deep. Fresh air always does some good mentally and physically. After the smoothie and the practice or before, doesn't really matter, get on those trainers and circle the hood a few times."
"I pound a ridiculous amount of water paired with electrolytes, digestive enzymes and probiotics," says Kathryn. "If it isn't a horrific hangover, I'll do yoga or some kind of workout to sweat. Oh, and a really, really spicy Bloody Mary."
"For tiny hangovers, Advil, warm lemon water and hot Vinyasa, seriously. If I don't die from being in the hot room then I tend to feel way, way better after sweating and twisting it out a bit," says New Love City's Jen. "For a good-sized hangover, I do Advil, warm lemon water and a lot of moaning and flopping around on the couch. I've noticed that after I passed 25, my hangover processing appears to work in a limited capacity. As a studio owner I also don't really have the luxury of allowing for hangovers. I have to drink in moderation like a responsible adult because I'm often teaching in the mornings (or let's be honest, at noon) the next day. Also, I just kind of hate feeling awful. So I try to keep it on lock."