What Your Body Needs Most During The Holiday Season
mbg Contributor
By Leigh Weingus
mbg Contributor
Leigh Weingus is a New York City based freelance journalist writing about health, wellness, feminism, entertainment, personal finance, and more. She received her bachelor's in English and Communication from the University of California, Davis.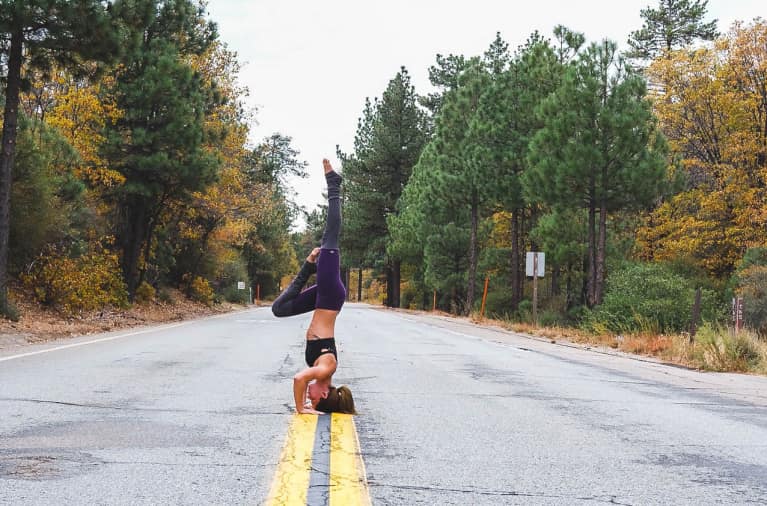 Festive they may be, but the holidays are also a stressful time when self-care can come to a screeching halt.
Because we want to create calm and come back from the holidays refreshed, we got in touch with an expert on this very topic: yoga instructor Ava Pendl. Ava notes that we're programmed to give during the holidays, which is great—until we forget to give to ourselves. "This leads to heightened stress levels, anxiety, and development of stress-related habits such as overeating, smoking, or drinking."
In between the holiday shopping and family bonding, it's important to set aside some time to nurture your body and soul. Here's how you can make that happen.
Make time for yoga. No matter what.
Slipping away from family obligations in the name of asana may seem impolite in the moment, but you'll be better company for exactly that reason. From breathwork to physical postures, yoga is the "ultimate gateway" to loving and taking care of yourself, says Ava.
"Yoga helps you to journey inward and block out all the dirt and debris of life that is off your mat. When you're in the studio and a teacher is holding space for you to explore your body, what feels good for you and what doesn't, you truly get to know yourself on a deeper level," says Ava. "Outside of the clear physical benefits of practicing yoga, I am constantly in awe of my breath, the way my body dances in and out of every posture, and the way I am able to cleanse my mind. It's a fast track to practicing gratitude for yourself and everything you can do."
Even if it's just 10 minutes a day, make it happen.
Consider reiki massage, acupuncture, and journaling.
For alternative ways to nourish your soul, consider getting bodywork done to release any lingering tension. Ava suggests acupuncture, reiki massage, and raindrop therapy, which combines aromatherapy with massage.
"Outside of actually paying for a service, there are so many ways you can practice self-care at home including meditation, journaling, and developing a consistent schedule for yourself," says Ava. "We're always rushing to and from places, and there are so many people that skip breakfast or don't each lunch. I think these are both really easy ways to take care of yourself that should be integrated into your daily life."
Now, go forth and practice self-care in between drinking hot cocoa and snuggling in front of the fire.