How These 12 Fitness Instructors Indulge During The Holiday Season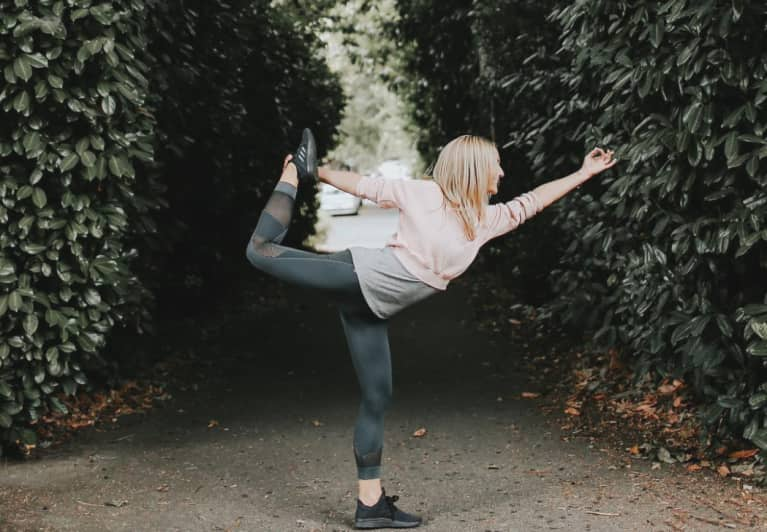 Between the cookies, heavy home-cooked meals, and endless opportunities to lie on the couch for hours, there's no question that the holidays are a time for indulgences.
While we're all for eating healthy a majority of the time, we believe holidays are the exception to the rule. And we're not alone in this sentiment—many of our favorite fitness instructors feel the same way.
Here's how these 12 instructors indulge during the holiday season.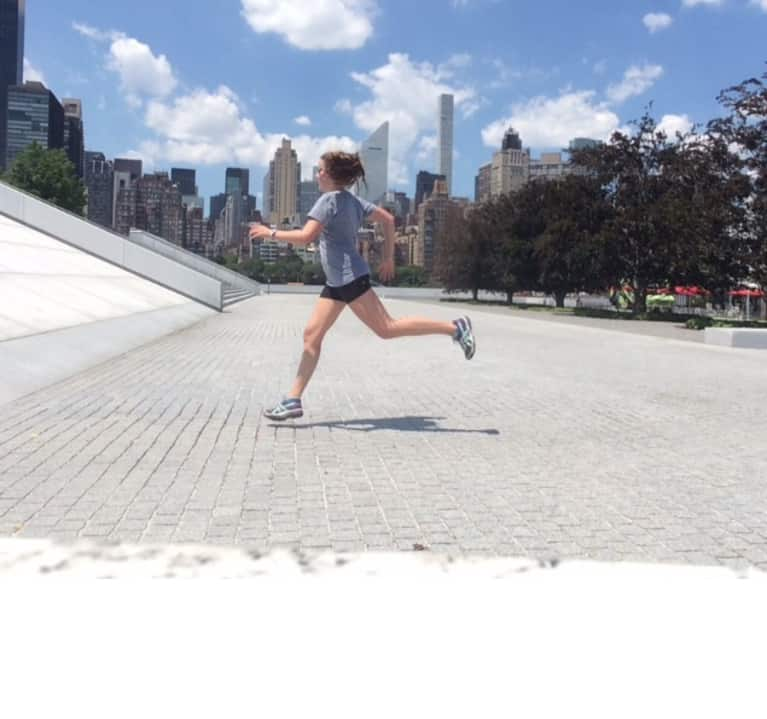 "Ice cream. But seriously, to me, the biggest luxuries in the world today are time and space," the health coach, trainer, and founder of FitVista says. "Being my own boss, I'm lucky I can gift myself these indulgences during the busy holiday season. The holidays are a quieter time with nutrition and training clients, and I know that I need to fill my own cup first.
"Once the New Year's resolution and January crunch begins, I switch back full-time into giving and teaching mode. I've been using the extra hours lately to prioritize my own workouts I love, tick through year-end business to-do's, and curl up on the couch and catch up on my reading. I try to avoid sugar, alcohol, and cheese-induced hangovers and tend to stay relatively on track food-wise throughout the season. That said, I'm a big fan of Halo Top ice cream and recently hosted a fun tasting event with fellow health coaches at my place—way more fun than talking about vegetables this time of year! I can definitely finish off the whole pint solo."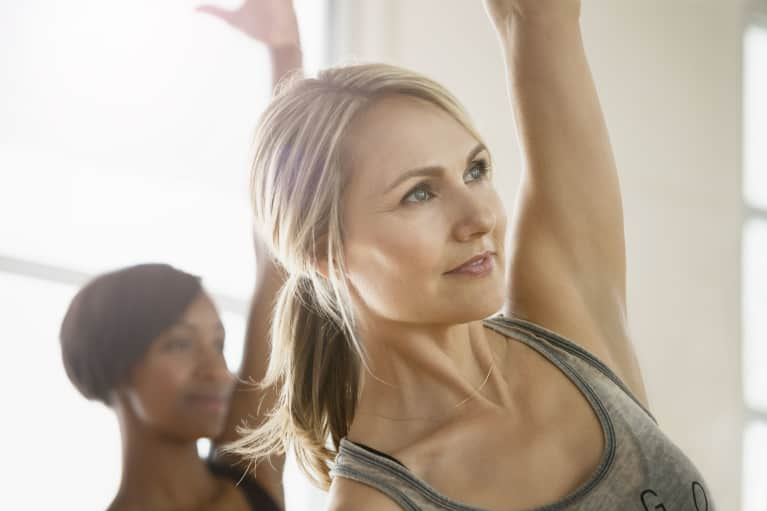 "I love being the official taste tester of my 11-year-old son's holiday sweets. He just made his second batch of authentic French meringues, and last week he made us eggnog! I told him once that he can eat all the sweets he wants if he makes them from scratch," the Barre3 founder and CEO tells mbg. "Clearly my advice resonated with him, and I am the very happy recipient this time of year! I also love embracing all things cozy during the holidays. There is nothing more indulgent, in my book, than leaving work a little early, grabbing takeout, followed by a hot bubble bath and early bedtime!"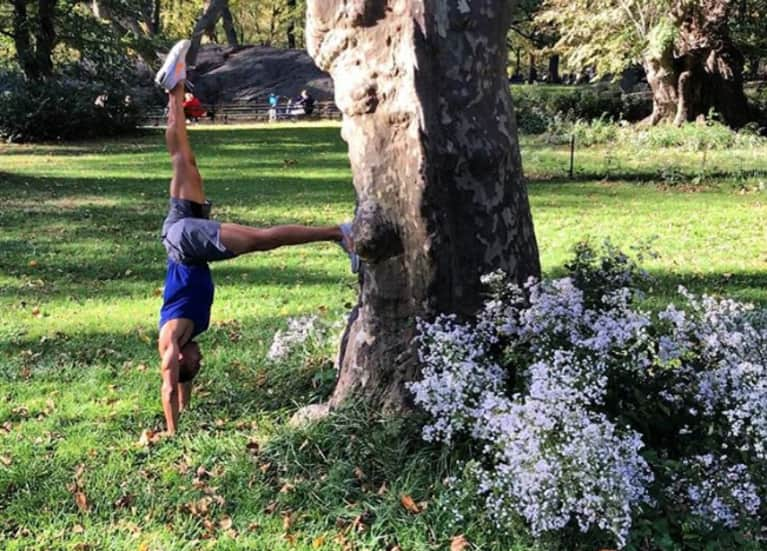 "I love the holidays because it's a great time to reconnect with old friends, dress in winter clothes, and eat delicious food, especially desserts," says instructor John Cianca. "My students are the best because they like to make me cookies, pies, cakes, and brownies. If you know me well, you know how much I love these treats."
"Aside from enjoying some of the seasonal treats (plus a few glasses of bubbly), I would say my favorite holiday indulgence is actually taking some time to truly unplug—not only to spend some quality time with family and friends but also to slow down, take some personal time out to reflect on the year that has just been, and think about the year to come," says fitness instructor Lauren Roxburgh. "We're all so busy, and by the end of the year we're often exhausted, and yet so many people overcommit and over-plan and make the holidays even more stressful, and the last thing on their agendas is creating space for personal time.
"But the end of year is such a great time to take stock and set intentions for the next year, so I like to ensure I get at least a half day to myself over the holidays to do this. Keep it simple—go for a hike, meditate, get a massage, walk on the beach—whatever it is that helps you get into a good place to reflect on your own life and what you want to work on. Just make sure you don't forget to enjoy that glass or two of bubbly as well!"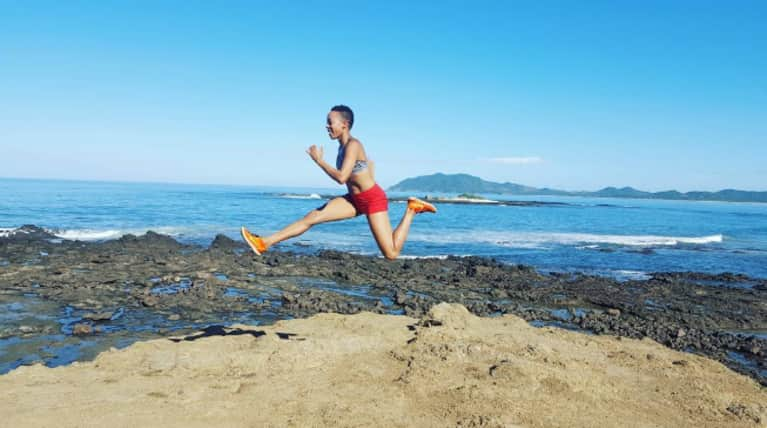 "When it comes to holiday indulgences, I'm notorious for bringing on home-cooked food," says professional athlete and sports and conditioning coach Andia Winslow. "Savory? Sweet? No matter. Give it all to me. The strategy is to start at home with my mom's masterpieces and then journey to other family and friends' kitchens throughout the week. If there is a grandma involved, in my experience this is a championship-caliber win!
"You must position yourself as close as possible to her. Give her an assist with whatever she needs. This means you've achieved guinea pig status and get to taste all of the dishes that she has lovingly prepared. I'm not sure what could be better than that. Oh, I know. Post-meal naps. Save some space on the couch for me; I'm coming over!"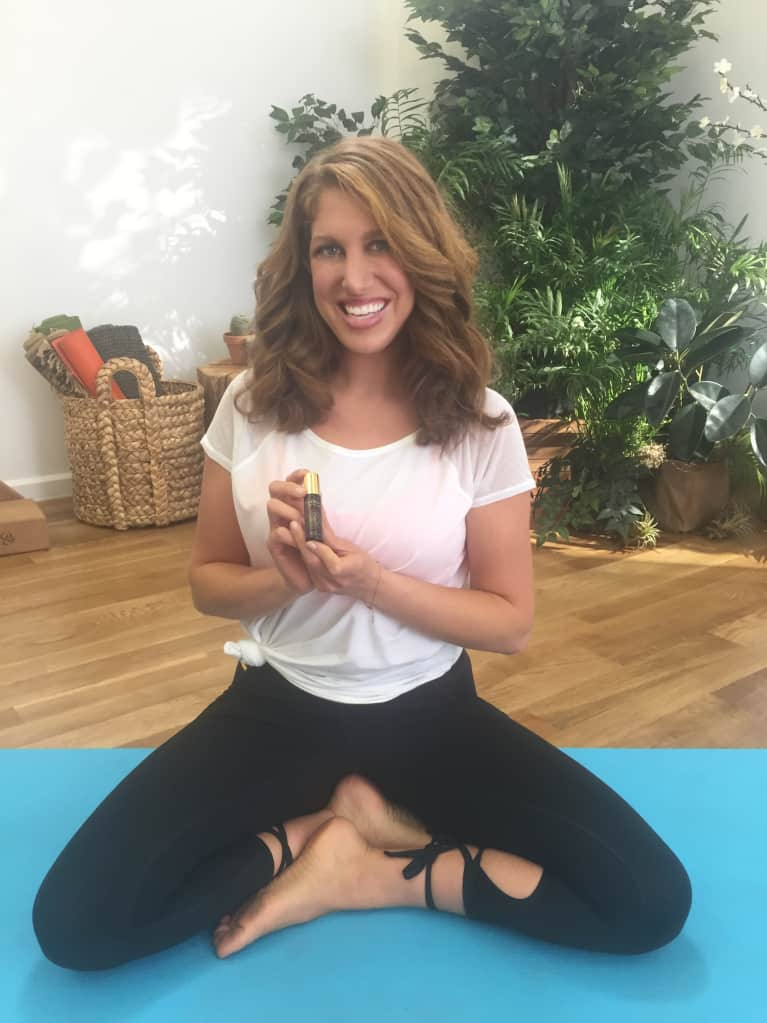 "My favorite way to indulge over the holidays is making things like my rum-spiked vegan peach cobbler and mulled wine, best enjoyed with loved ones by the fireplace and drop a few drops of Grace Alchemy in a diffuser to fill the space with love," says yoga instructor Fern Olivia. "I also treat myself with extra luxury this time of year and indulge in 'playing hooky' by taking drives up the coast to Malibu and writing poetry by the sea. I put up an out-of-office responder and leave my emails to accumulate for a day or two. Just as I tell my clients to do so, I practice what I preach by indulging in pleasure while sticking to my workout routine with circuit training, yoga, and The Class throughout the season so I'm not feeling roly-poly and stressed about my shape come January 1."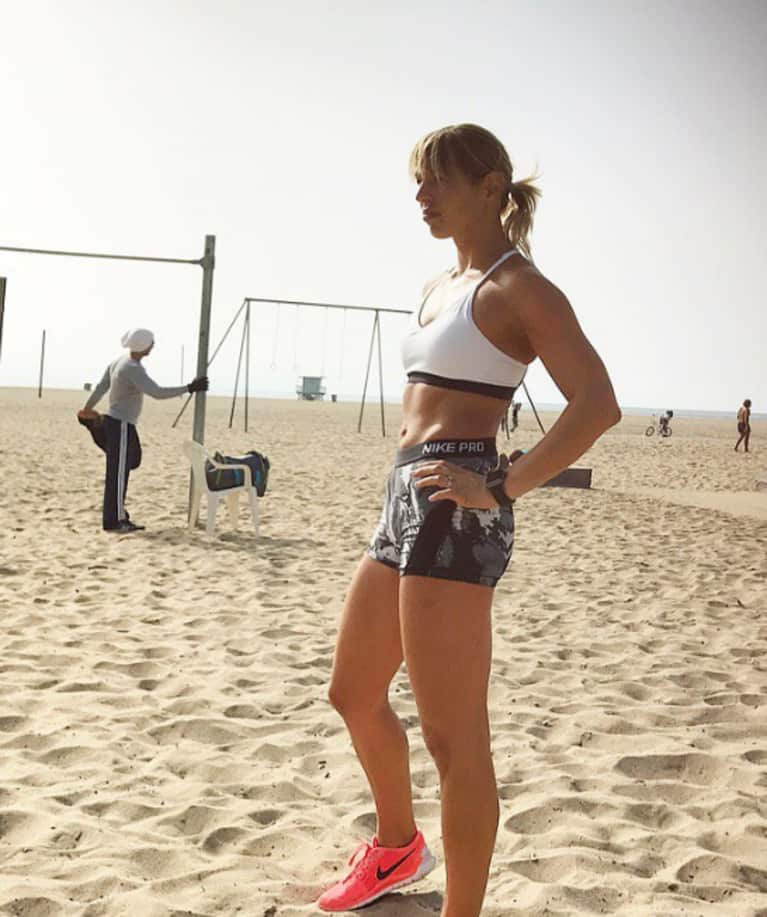 "I'm a big believer in the 80/20 rule, where you aim to eat healthy about 80 percent of the time and give yourself a little wiggle room the other 20 percent," 12-Minute Athlete founder Krista Stryker says. "This is especially helpful around the holidays because although I still eat my regular healthy foods most of the time, I don't feel guilty when I indulge in my favorite holiday treats like homemade pumpkin and berry pie—my sister makes the best marionberry pie—fresh-baked gingerbread cookies, and pretty much anything involving dark chocolate. Because denying yourself all the foods you love is not only no fun, it's also not sustainable long term!"
"I really spoil myself with my favorite activities," says Pilates instructor Kristin McGee. "My family lives in Idaho so I get to go home and ski, which isn't something I can do often enough in NYC. I also take private Pilates classes with my favorite instructor and get a massage. I have the best built-in baby sitters (Grandma and Grandpa), so I don't feel as guilty doing all of the things I love so much. As a mom, it's super hard to treat yourself. As far as foods go, I have whatever I'm craving and really savor it. I'm a cookie girl, so having a few of my favorite Christmas cookies every afternoon with a cup of tea is my indulgence as well. I always opt for homemade ones that are special to this time of year."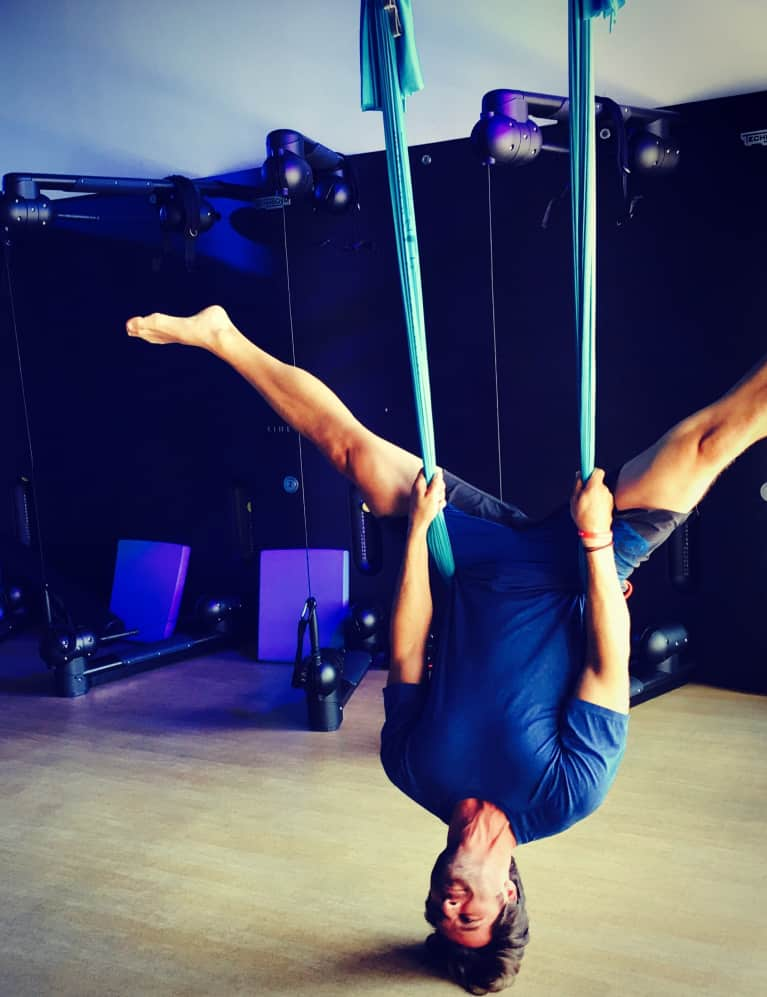 "The silly season is upon us, and there's no way I don't take part," fitness instructor Adam Gray says. "Back in Australia, my mom always used to make a ton of sweets for my brothers and me. So, Christmas cookies and bread pudding are soft spots. Now that I live in LA and work with clients on nutrition and health goals, there's more pressure to be in shape. So, while I try and moderate my intake of holiday delights, and always aim to choose the healthy alternative, it usually doesn't work that way. But I do make up for it, with high-energy leisure activities! Competitive Ping-Pong with my brothers, wrestling in the snow with my nieces and nephew, handball tournaments in the garage. Wherever I go over the holidays, I aim to get outside as much as possible and stay active. I advise clients to walk around, hike with the family, see the sights, organize a soccer game, and get creative with their workouts."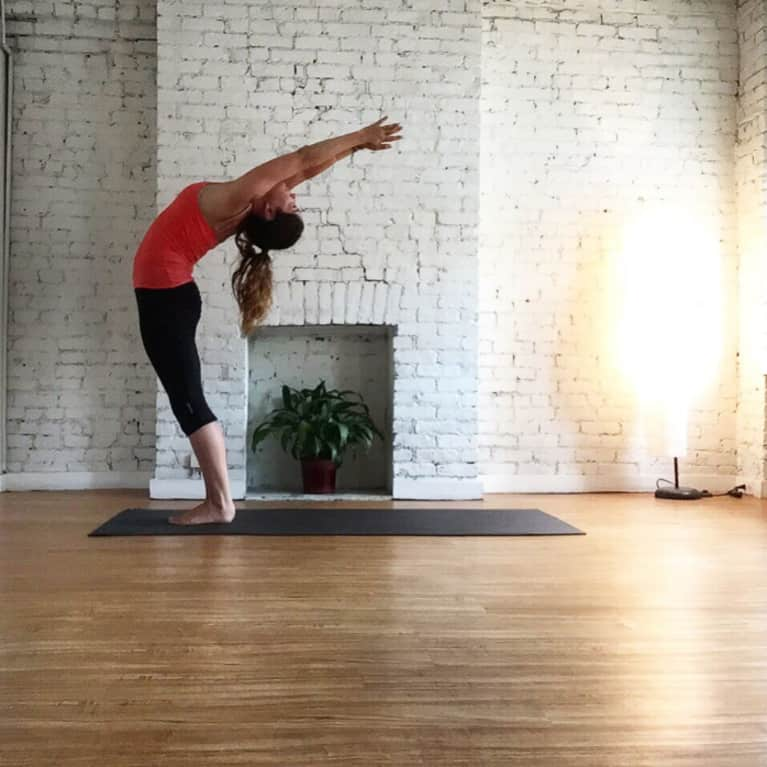 "I always look forward to indulging in pumpkin pie and homemade Christmas cookies. Since both are seasonal, they feel extra special this time of year," says the Yo Yoga! founder. "Especially the cookies made by friends and family, because food is so much better with a little love baked in. As a yoga instructor, I know the importance of balance, and my eating philosophy has always been everything in moderation. To balance out the sweets and big meals, I focus on having green juices and making healthy choices at non-celebratory meals. I suggest having a light breakfast the morning of a holiday and limiting the leftovers you take home."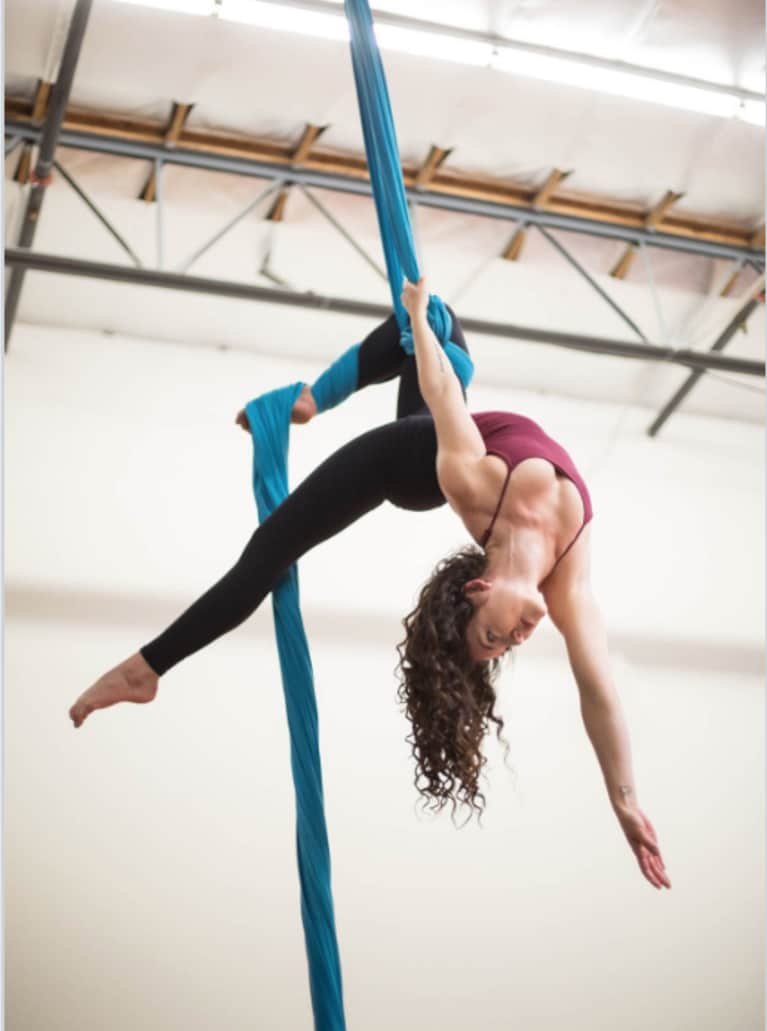 "I have a major sweet tooth and love to indulge on dessert! I load up on healthy greens if I know I'm going to have a dessert feast. Holiday time can be a busy and hectic time of year, and it's easy to overindulge our schedule," says Aerial Physique instructor Jill Franklin. "To keep myself grounded and to avoid getting overwhelmed I make sure I always carve out some 'me' time each day. That usually means taking a yoga or ballet class or doing something that calms me.
"If I've really overindulged on unhealthy yet oh-so-yummy options (like mac and cheese and way too much Baileys) I forgive myself. I believe beating yourself up for eating too much or making unhealthy choices doesn't solve anything. Let it go and get back on track the next day! We all have to live a little."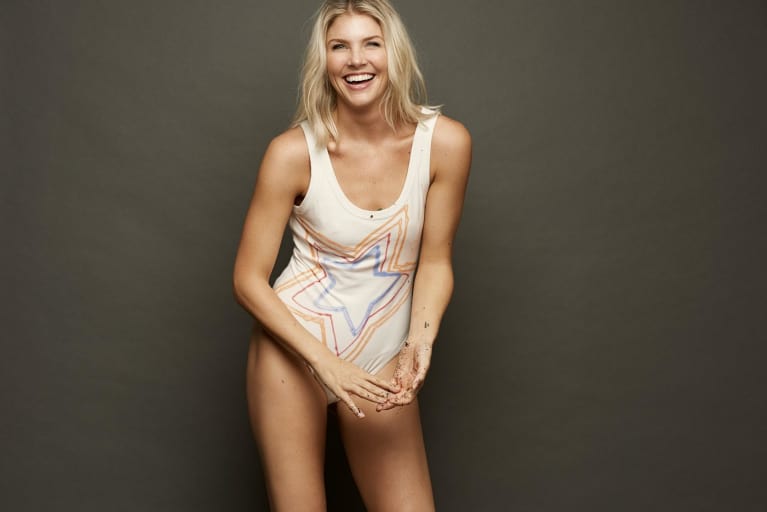 "Holidays can be tough! You want to stay healthy, but the constant flow of treats, cakes, wine, and snacks is always around," says Amanda. "I do believe in everything in moderation, and I have a few favorite indulgences—I love dark-chocolate-covered cherries. Dark chocolate is an antioxidant, and cherries are an anti-inflammatory, so it's a win-win! Hot chocolate is a great way to rebuild and refuel your body after a tough workout; it hydrates the body more than water and provides blend of carbohydrates and protein. I like to make mine with almond milk, but I never refuse a dollop of whipped cream.
"Kettle corn is also one of my favorite indulgences. I love buying the Trader Joe's bags that are 94 percent fat free and individually portioned! It's sweet and a little salty so feels like such a treat. Popcorn has a lot of fiber, too, which is an added plus."