8 Things You Need To Know Today (December 6)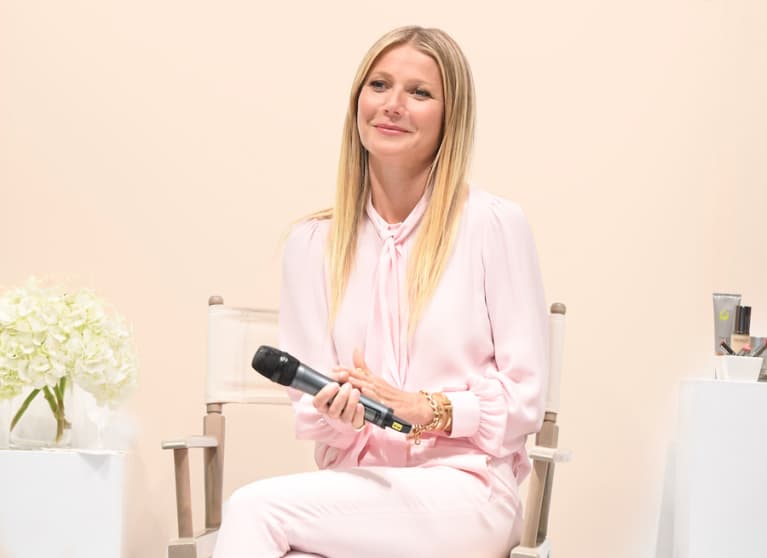 December 6, 2016 — 10:28 AM
1. Gwyneth Paltrow drinks alcohol.
When asked by Man Repeller's Leandra Medine if she drinks "a lot," Goop founder Gwyneth Paltrow admitted that she does. So how is her skin still so flawless? The secret is in her fabulous natural skin care routine. (Man Repeller)
2. These new sneakers will dissolve right in front of your eyes.
A new Adidas sneaker prototype is made of a "nature-inspired" manufactured material called Biosteel that, when combined with an enzyme, totally dissolves. This allows consumers to actually wash most of their worn-out Adidas (the sole is not made of this new material) down the drain, forgoing landfills entirely. (Fast CoExist)
3. Genetic testing might NOT have an effect on your lifestyle. So, is it really better to know?
A new study at Cambridge University compared the health habits of three groups—one of which received no risk score, one of which received a genetic risk score, and one of which received a score based on health characteristics. After eight weeks, there were no differences in how each group ate, how active they were, or how anxious they felt. Maybe knowing isn't half the battle. (NYT)
4. NYC just got a restaurant that serves everything in jars.
All food looks better in a jar, right? Ancolie in Greenwich Village serves everything from soups to salads to chocolate cake in glass mason jars. We love their commitment to fresh and healthy food AND responsible, reusable packaging. (Grub Street)
5. New moms are still experiencing breastfeeding backlash at work.
In a recent example, an employee of Tidal (Jay-Z's streaming company) was fired for asking for a private room to pump and is pressing charges for discrimination. Sometimes we wonder what work would be like if men had to pump. (NYMag)
6. Is your forgetfulness normal?
We all forget from time to time, especially when we're stressed and tired. While memory does start to decline on average at age 45, small mistakes, like confusing similar names, is not cause for concern. (NYT)
7. That whole "social smoking" thing isn't as safe as you think.
Wasn't it Gwyneth who said she smokes one cigarette a week? Whether it's a few a day or a few per week, it was once thought that smoking just a little bit wasn't too bad for your health. Wrong. A new study found that regular smoking, even the occasional cigarette, still increases the risk of death by as much as 64 percent. (The Washington Post)
8. More and more diseases are being linked to gut health.
New research suggests that Parkinson's disease—a neurodegenerative disorder that results in loss of motor function and tremors—could be linked to specific bacteria found in the gut. Researchers now suspect that patients with this disease either lack certain bacteria that help prevent Parkinson's, or they have a specific bacteria that leads to the disease's development. (CNBC)