What The Author Of "The Dude Diet" Eats In A Day
mbg's What I Eat In A Day series is all about peeking into the daily lives and plates of our favorite wellness advocates, foodies, and fitness experts—and getting some delicious ideas along the way.
Serena Wolf is a trained chef, blogger, and author of the newly released cookbook, The Dude Diet: Clean(ish) Food for People Who Like to Eat Dirty. She's all about creating meals that are healthy and undeniably delicious while demystifying nutrition for everyone (including, but not limited to, dudes).
Follow along with her delicious day in the life, where Serena talks smoothie bowls, lunch meetings, and the restorative power of a midweek margarita.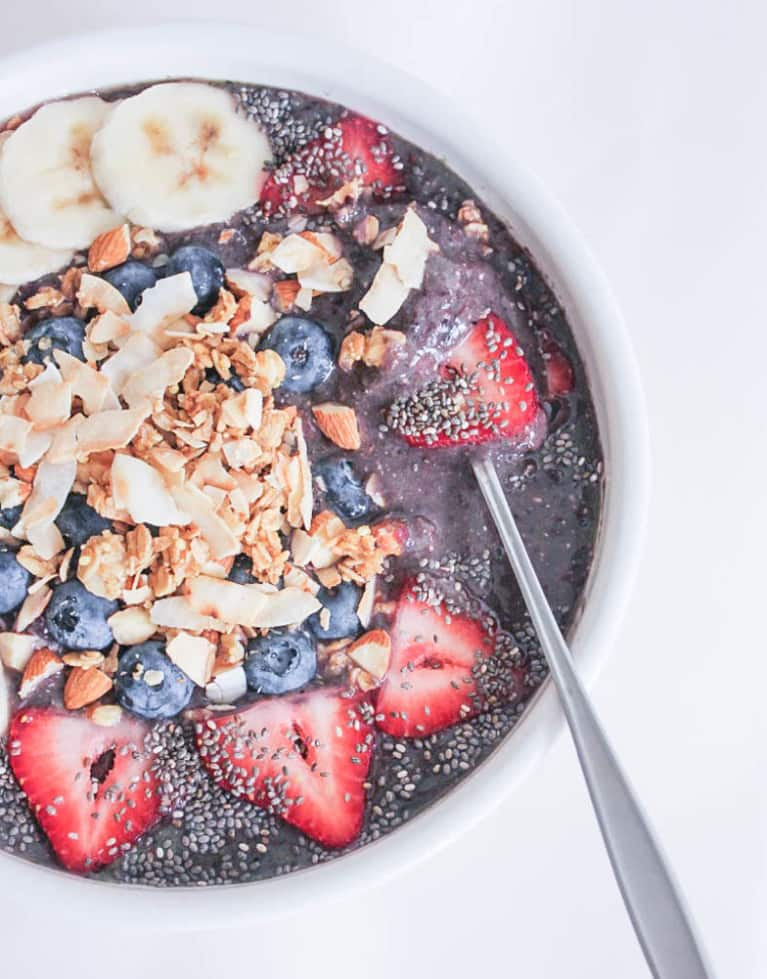 By some miracle, I manage to drag myself to a 7 a.m. Spin class at Swerve this morning. Since a.m. workouts (and regular workouts in general) are sort of new to me, I didn't have the time or general awareness in my zombie-like state to eat something beforehand, so I come home starving.
I blend a version of my Vegan Berry Crunch Smoothie Bowl and throw in a couple tablespoons of almond butter and some hemp seeds. I've experimented with protein powders over the years, but I still haven't found one I like, so I tend to rely on nut butters and seeds to add protein to my smoothies. I top my bowl with a few berries, sliced banana, chia seeds, and shaved coconut for flair.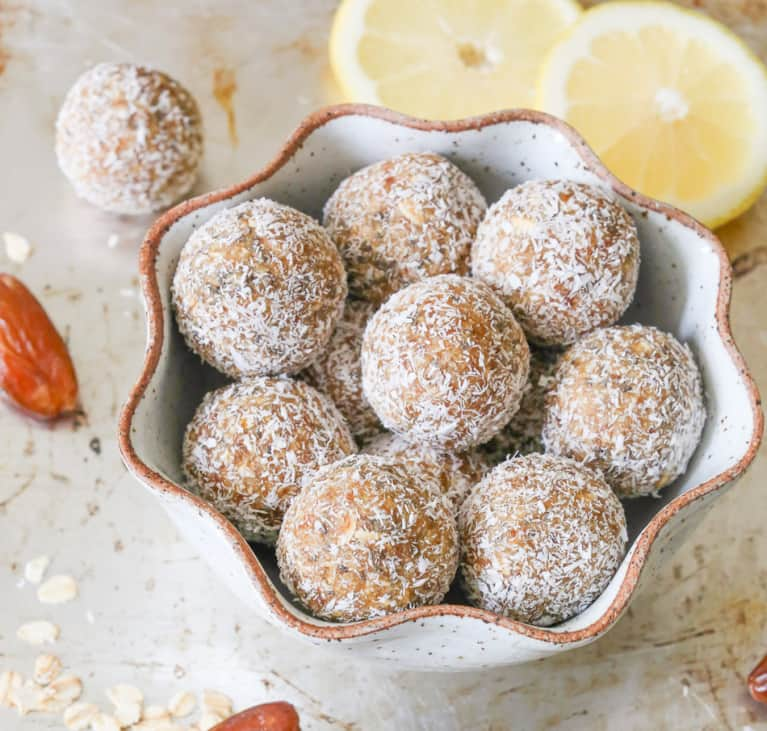 The smoothie bowl turns out to have major staying power, so I don't do a morning snack. However, I usually eat a little something around 11 a.m.—a few bites of a recipe I'm testing that day, a piece of fruit, or some sort of energy bite (like these lemon-coconut beauties), which I always stock in the freezer.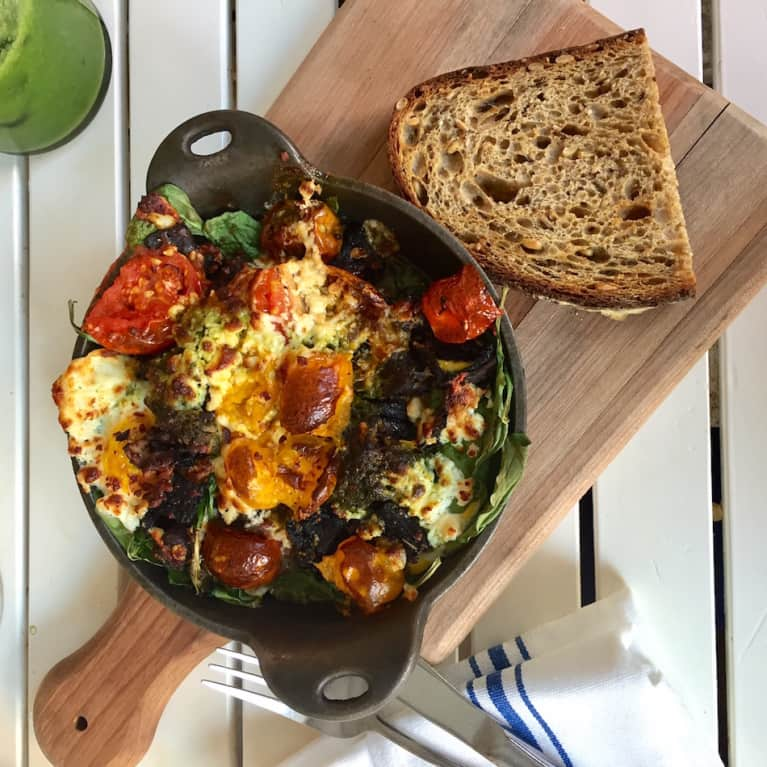 I put on real clothes(!!!) and wander over to Bluestone Lane, one of my favorite neighborhood lunch/coffee spots, to meet a friend of a friend who also works in the food space.
I actually get set up on a lot of "professional friend dates," and I love them. Not only do I get to talk shop—whether that's food, writing, entrepreneurship, blogging, etc.—with new and interesting peeps, but I also get to eat or drink something delicious. Double win.
I order my usual, the Green Shakshuka, which is two eggs poached in a skillet with veggies, cherry tomatoes, salsa verde, and goat cheese.
It's the bomb and ever so slightly more exciting than the leftover kale salad I would have felt obligated to eat at home. I also down a suspiciously delicious green juice, which means there is definitely more fruit than kale in it. Not ideal from a sugar perspective, but what can you do?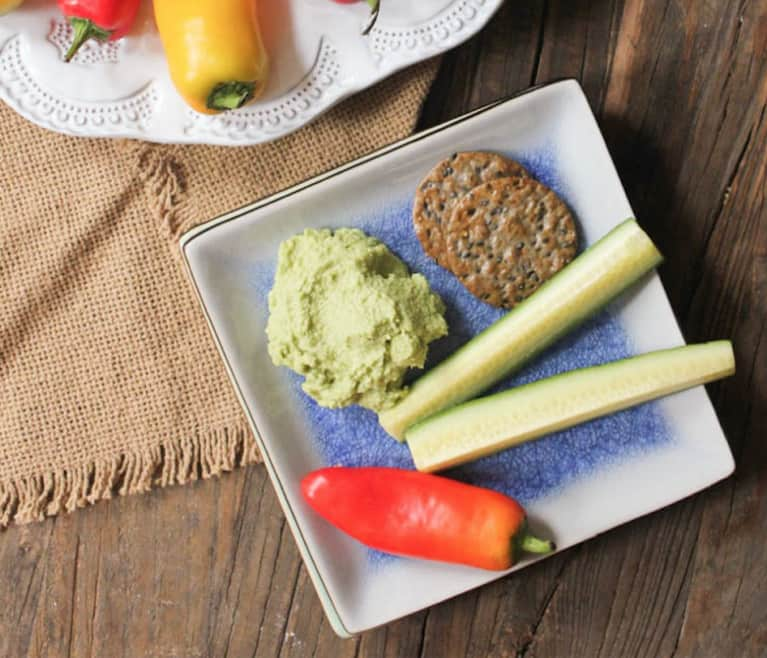 After some photo editing and tackling my inbox, I start to fade a little. I have a few tablespoons of edamame dip with a handful of cut veggies and couple black pepper Mary's Gone Crackers. Hits the spot.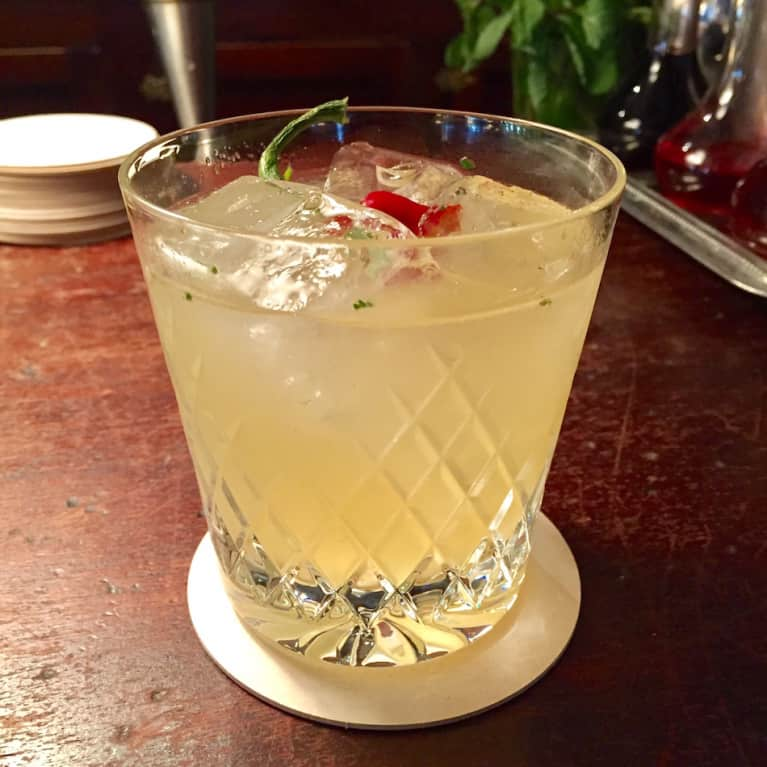 I meet up with a friend at my local haunt for a quick life catch-up. I get the picante de la casa, which is basically a spicy margarita, and ask for it "extra spicy and not too sweet." I firmly believe in the restorative powers of the occasional weeknight tequila.
7:15 p.m.: The Dinner Decision
After consulting the contents of my fridge, I waffle for a few minutes trying to decide between some sort of chicken and vegetable stir fry or a smoky black bean chicken stew (one of my favorite recipes from The Dude Diet). I ultimately decide on the stew. It seems like the cozier choice, plus it gives me time to catch up on a little TV in the bath while it simmers.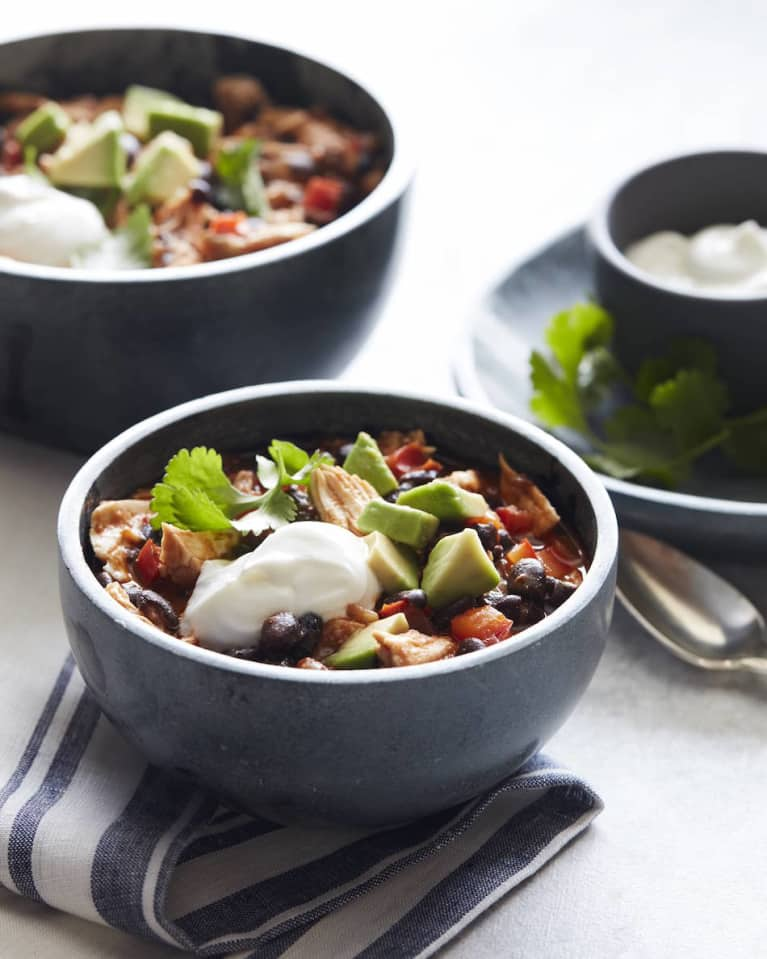 My fiancé gets home and completely loses it over how good the apartment smells, which I obviously love. I top our bowls with a little bit of Greek yogurt, scallions, and an embarrassing amount of cilantro. We forgo the dining table tonight and eat cross-legged on the couch. I swear stew tastes better that way?
I wake up on the aforementioned couch and make my way to bed. I had my eye on a Momofuku pumpkin pie cake truffle for dessert (I've been hoarding a pack in the freezer since Thanksgiving), but I'm pleased to report that passing out halfway through Chicago P.D. helped me avoid temptation.
Signing off, friends! I'm already looking forward to tomorrow's deliciousness.