Here's How To Choose The Best Lipstick For Your Skin Tone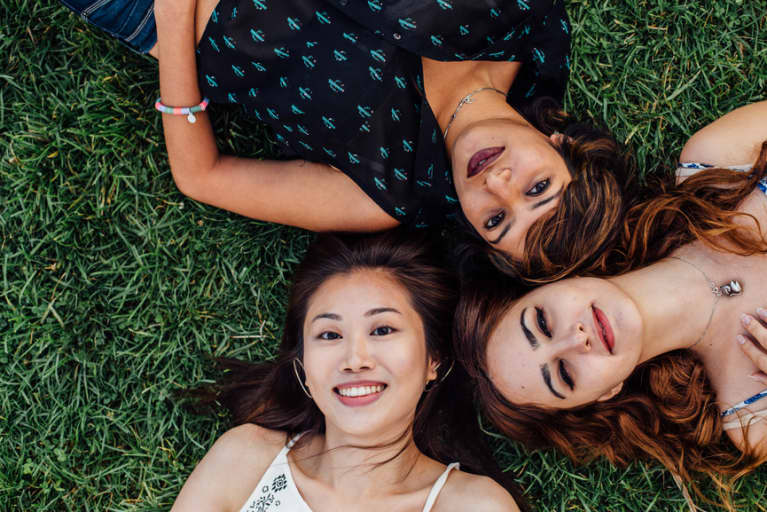 There's something about adding a pop of color to your pout that instantly makes you feel ready to take on the world. These days, lip colors, textures, and finishes run the gamut, from petal pink satin to dark plum matte. And with SO many options, the path to finding the perfect lipstick can feel like a lengthy process—one that requires a fair amount of searching, guessing, and trial and error.
Not surprisingly, "What color lipstick should I wear?" is a popular Google search. So to stop you from typing and get you to swiping (color across your pucker, that is), we talked to green makeup artist and natural health expert Lou Dartford to help you find the ideal lip color for your skin tone. And, of course, we've included über-chic and ultra-clean product recos too.
How to Identify Your Undertone
All skin colors have an undertone (the hue beneath the surface of the skin), and it will affect how makeup looks on your complexion. You've probably heard people talking about warm and cool undertones. But what does that mean? And which category do you fall into?
To determine your undertone, Dartford suggests looking at your face as well as décolleté and inner arms. What predominant color do you see coming through? "A general rule is to look at the veins on your inner wrist. If they look more blue you're probably a cooler tone, and if they look green then you're warmer."
Your natural lip color will affect how colors look too. This is why it's so important to try new colors on your lips and not just on the backs of your hand. (Pro tip: The pads of your fingertips are actually quite a good indication as to what the lipstick will look like on your lips.)
Lipsticks can have undertones, too (for example, there are blue-red and orange-red lipsticks). You'll want to choose a shade that's a complementary color to your skin. As a general rule, peaches and oranges enhance warmer skin tones while blue-based shades are best for cooler complexions.
For Fair Skin (very fair)
Lily Lolo Lipstick in Temptation ($18) is a cool bubblegum pink that adds a natural flush to lips, brightening skin without being too overpowering.
For Fair Skin (cool undertones)
Absolution Creative Apothecary Rouge Théâtre N°8 ($31) is a blue-based red that looks amazing on fairer, cooler skin tones—especially if you want to make a statement.
For Fair Skin (warm undertones)
ILIA Tinted Lip Conditioner in Bang Bang ($26) is a lovely, gentle red that instantly brightens your face. It can be worn as a subtle sheen—if you want a softer look—or layered for bolder intensity.
Vapour Siren Lipstick in Coquette ($25) is an enlivening pink that lifts any complexion. "It's really easy to wear on those days when you just want a little something," says Dartford.
Living Nature Organic Lipstick in Wild Fire ($22) is a vibrant orange-red, so it works well with the golden tones of olive skin. Looking for something a bit more subtle? Dartford suggests blotting it down for a gentle flush of color.
100% Pure Cocoa Butter Semi Matte Lipstick in Currant ($29) is a berry red that looks beautiful on darker skin tones. The rich hue illuminates and enhances deeper complexions.