5 Tips for Refreshing Power Naps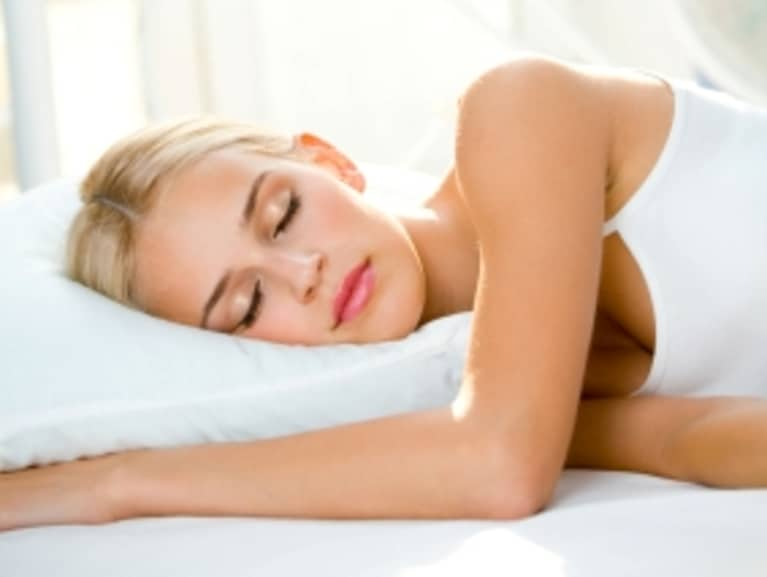 Falling asleep at the mall, at your desk, or on your way to pick your children up from school? Head bobbing probably isn't the I am calm and in control look you are going for. A power nap may be exactly what you need to rejuvenate yourself when you hit your mid-afternoon slump, without leaning on caffeine or unnecessary snacks. And you don't even need a bed! In Crazy Sexy Diet, Kris Carr suggests finding a napping sanctuary in an empty conference room or even your car.
Here are five tips for getting the most of your nap from a lifelong-power-napper (moi!):
1. It's a nap, not a sleep
Set a soft-sounding alarm (the Harp ring-tone on the iPhone is a good choice) for a certain amount of time; 20-30 minutes. Anything more than 40 minutes is not a nap and you may wake up feeling sleepy instead of refreshed.
2. Let the light shine in
You can turn off the lights, but leave the blinds open to let some daylight in. If it's pitch black, your body will think it's nighttime and you are more likely to fall into a deep sleep or sleep longer than you had planned, and wake up tired.
You don't need a pillow specifically for your neck, but try to tuck your head pillow under the curve in your neck. This way, your neck is supported and you won't wake up with a crick in it!
Try to take your nap six to eight hours after waking and never after 4 p.m. so that you will still be able to fall asleep at bedtime.
Once you are all settled in your bed, on your couch, or with your head on your desk, relax and soften all the muscles of your face, including your eyes and eyelids. Even if you don't fall asleep, your brain, eyes, and muscles will get a restorative break.