6 Things You Need To Know Today (December 5)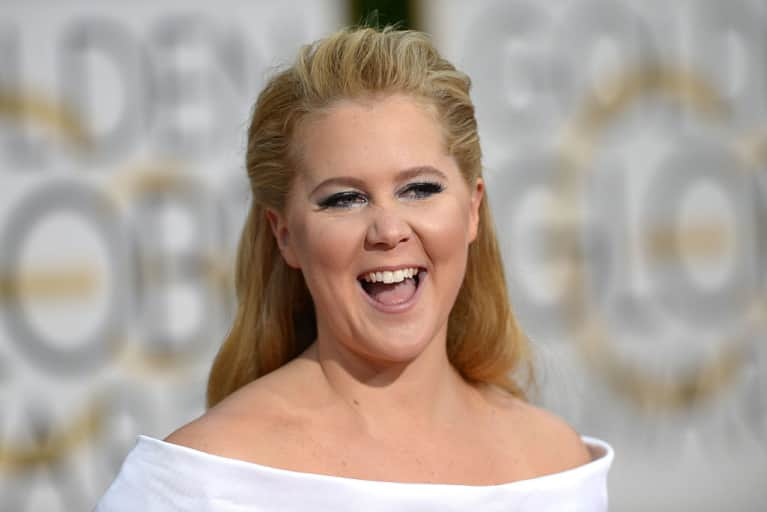 December 5, 2016 — 10:30 AM
1. Turns out, men are not better than women at reading maps.
New studies suggest that it is the widespread cultural belief that women are inferior in this area—not an actual difference in ability—that causes women to underperform on tasks involving spatial awareness. (Psychology Today)
2. Amy Schumer may hit the big screen as Barbie.
Variety reports that the comedian is in talks with Sony about starring in their upcoming live-action film about the Mattel doll. The plot paints Schumer as an imperfect Barbie who discovers inner beauty is more important than superficial looks. (Variety)
3. This video charts humanity's population explosion.
Mapping the effects of major world events, like the bubonic plague and industrial revolution, the American Museum of Natural History's video explains how our population rose exponentially after the advent of agriculture 12,000 years ago. (YouTube)
4. Pot brownies just became a measurable way to treat chronic disease.
Medical marijuana tracking app Releaf aims to help people better understand their experiences so they can optimize them for treatment. Focusing on strains and doses, the app now includes edibles, concentrates, tinctures, and topicals. This is a revolutionary step toward destigmatizing marijuana as an effective remedy for illness. (Technical.ly)
5. Science says to have more fun, make fewer plans.
In a series of 13 experiments, researchers found that planned events are less enjoyable than those created spontaneously, even when the activity is the same. Overly scheduled down-time starts to feel like work. (Science of Us)
6. This year's family holiday cards are getting real.
Families are bypassing the matching outfits and polaroid smiles typical of holiday cards, instead opting for a more honest, candid depiction of life. Whether it's real, or manufactured by profession photographers, the imperfect look is what more parents than ever are aiming for. (WSJ)