6 Things You Need To Know Today (December 2)
mbg Contributor
By Leigh Weingus
mbg Contributor
Leigh Weingus is a New York City based freelance journalist writing about health, wellness, feminism, entertainment, personal finance, and more. She received her bachelor's in English and Communication from the University of California, Davis.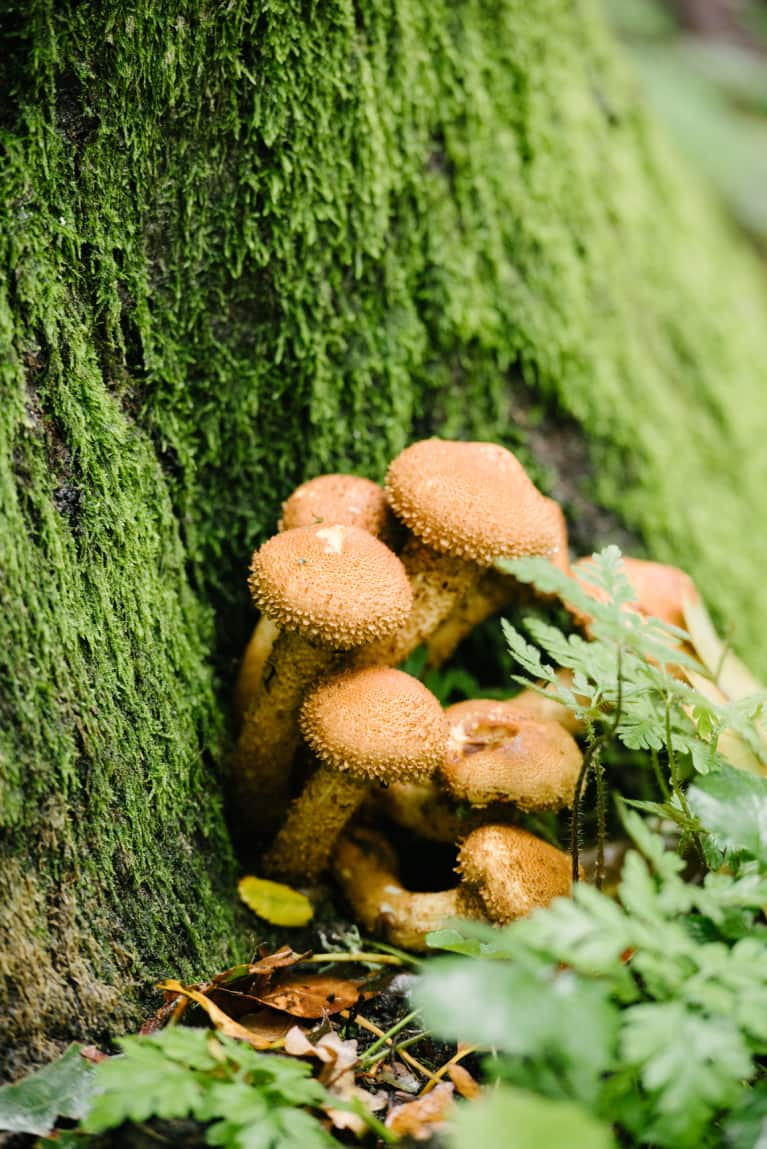 December 2, 2016 — 10:20 AM
1. Magic mushrooms could be the future of anxiety treatment.
In a new experimental treatment, the compound psilocybin (found in mushrooms) is being given to cancer patients to help calm anxiety and depression. Psychedelics have been used by shamans and spiritual healers for centuries. So far, the feedback from both patients and their families has been positive. (CNN)
2. Dolly Parton is opening her heart (and bank account) to victims of Tennessee's devastating wildfires.
After fires in the Great Smoky Mountains destroyed 15,500 acres, in addition to causing seven deaths and more than 50 injuries, Dolly Parton pledged to personally contribute to their relief. The icon will donate $1,000 a month for six months to every family who lost a home due to the fires. As of Tuesday, 400 structures were said to be affected. (DailyMail)
3. Nike releases a high-tech, exclusive pair of sneakers.
The self-tying $720 shoes will only be available on the Nike+ app and at one retail location in New York City. The company hopes this offering will help them move away from their reliance on retailers as they attempt to double direct sales to $16 billion by 2020. (WSJ)
4. Dogs doing math? Not so far-fetched.
Dogs may not be mathematical geniuses, but a growing body of research suggest that they do have number sense. In a paper published earlier this year, researchers unaffiliated with the study called it "only evidence of dogs' ability to use numerical information." It's small, but it's something—at the very least, an indication that "man's best friend" can grasp something kind of like counting, even if they have no concept of numbers themselves. (NYMag)
5. Yoga has been named an "Intangible World Heritage Discipline" by UNESCO.
This list started about a decade ago and was first created to raise awareness about disciplines on it, though some of them do benefit from UNESCO's financial resources. Yoga was added to acknowledge the widespread, profoundly positive effect it's had on India's culture, transcending race, gender, class, and religion as a universal self-study. (The Guardian)
6. Carrageenan is no longer permitted in organic foods.
The National Board of Organic Foods met last week and outlawed the seaweed-derived emulsifying agent. Some data has shown that carrageenan is inflammatory to the digestive system, linking it to leaky gut and other diseases, while other researchers haven't been able to duplicate the results. In either case, the vote was considered a step in the right direction, protecting the meaning of the organic label. (Food Dive)