Can Your Mental Health Impact Your Physical Health? This Study Might Be The Answer
mbg Health Contributor
By Gretchen Lidicker, M.S.
mbg Health Contributor
Gretchen Lidicker earned her master's degree in physiology with a focus on alternative medicine from Georgetown University. She is the author of "CBD Oil Everyday Secrets" and "Magnesium Everyday Secrets."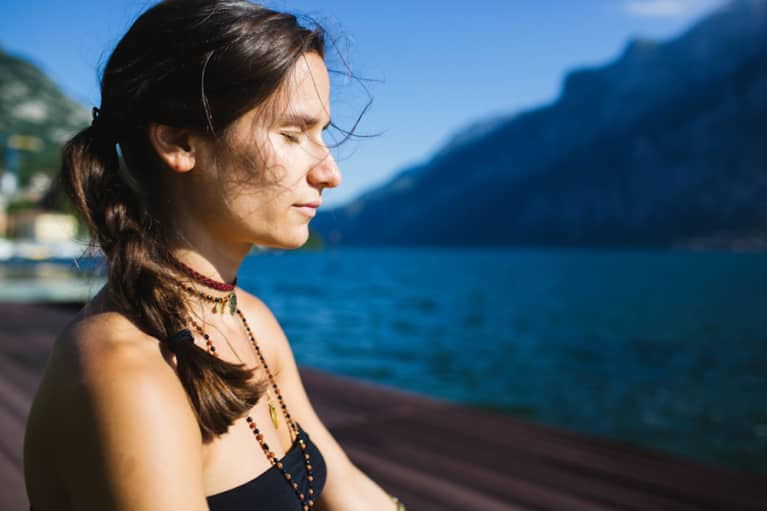 December 2, 2016 — 10:09 AM
Whether you've experienced an emotional release during yoga or developed a pounding headache after a mentally taxing day, it's hard to deny the strong connection between the mind and body. For years researchers have been trying to uncover the scientific reasoning behind the fascinating link between mental states and their physical manifestations. We've known about them intuitively for centuries, but concrete research has been lacking, until now.
In one of the few studies that paints a clearer picture of the mind body connection, patterns have been identified that associate a history of depression or anxiety to an increased risk of developing specific physical diseases.
Does mental illness lead to physical disease?
Psychologists at the University of Basel and Rohr University Bochum collected data from over 6,000 adolescents in order to better understand the relationship between mental illness and physical disease over time. The most substantial findings: arthritis and digestive diseases are correlated to a history of depression, anxiety disorders to skin conditions, and epilepsy to eating disorders. Strangely, the results also showed that substance use disorders are associated with a lower incidence of seasonal allergies.
Why haven't I heard about this before?
We get it, dealing with chronic disease—mental or physical—can be frustrating. Previous studies in adults have documented the co-occurrence of certain physical diseases and mental illnesses—for example, PTSD seem to lead to coronary heart disease and type II diabetes—but despite these studies, the existing knowledge hasn't been extensive. In recent years, studying the connection between the mind and body through disease has become a more popular topic and researchers have more technology and resources to been putting to discover more about these relationships.
The big picture: the whole is greater than the sum of its parts.
Millions of patients who suffer from these distressing conditions will experience many symptoms without understanding how they're linked. This is an important study and evolving conversation because once we can determine a clear association between a certain mental illness and future physical disease, we can practice true preventative holistic medicine by taking directed, concerted steps to help people avoid it.