Wellness Gift Ideas 2016: Give Experiences
Contributing Wellness & Beauty Editor
By Lindsay Kellner
Contributing Wellness & Beauty Editor
Lindsay is a freelance writer and certified yoga instructor based in Brooklyn, NY. She holds a journalism and psychology degree from New York University. Kellner is the co-author of "The Spirit Almanac: A Modern Guide to Ancient Self Care," with mbg Sustainability Editor Emma Loewe.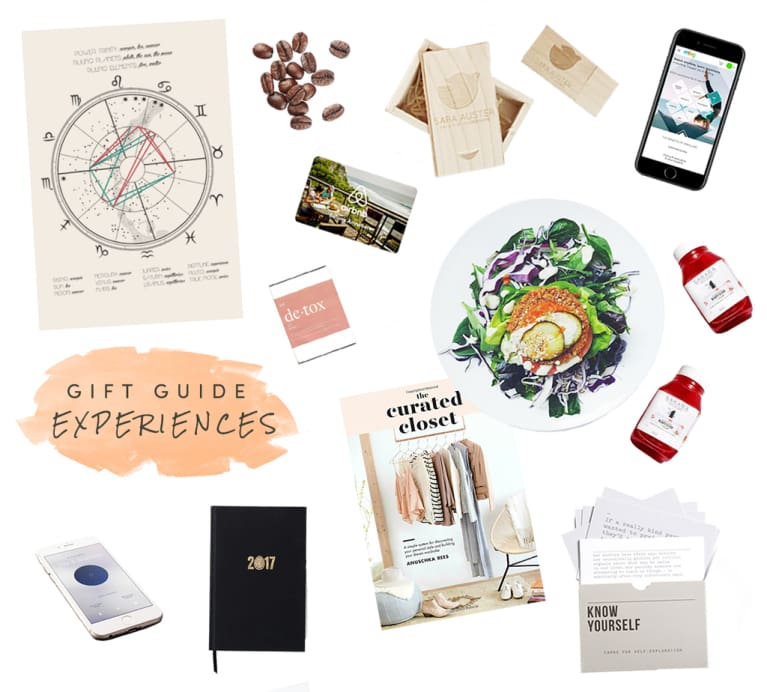 Our editors have independently chosen the products listed on this page. If you purchase something mentioned in this article, we may
earn a small commission
.
Let's face it: it's no fun giving (or receiving) a half-hearted holiday gift. While the expectations around gift-giving this time of year can make shopping feel like a chore, selecting something meaningful for the people who matter to you can be a powerful act of love. In our view, what makes a gift special isn't its monetary value, it's the thought that counts! We know being thoughtful amidst so. many. things. can be overwhelming, so our editors have curated four gift guides with our namesake values in mind: mind, body, and green. Check out the rest of our gift guides as they publish throughout the month here.
Our experiential gift guide is for the person on your list who already has everything she needs. Or for the eco-conscious minimalist who actively wants to rid herself of most physical clutter. Gifting someone an experience you can do together is also a way to show someone special that you want to spend more time.
We've curated some of our favorite sensory excursions, meditation journeys, and self-care rituals, all with the intention of expanding a sense of well-being through experience.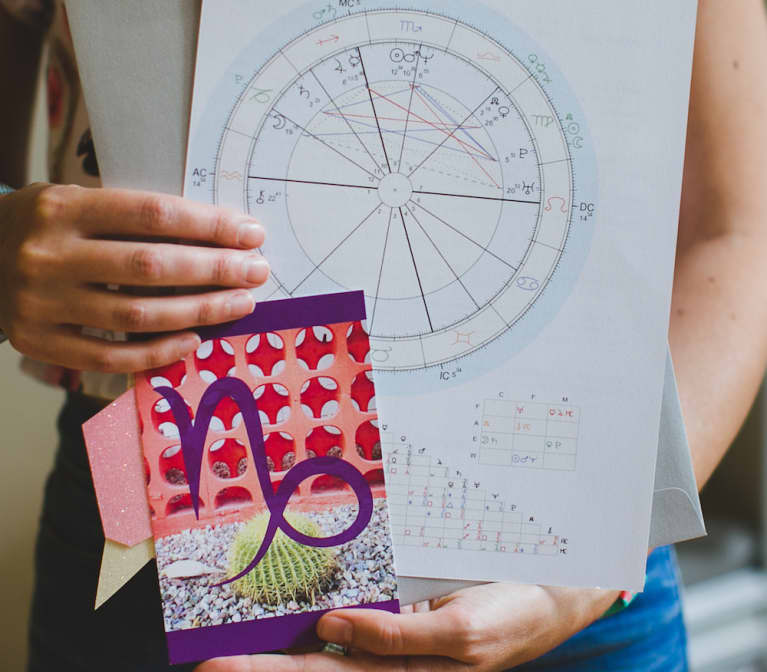 Have a friend who checks her horoscope first thing every morning and loves reading everything she can on the latest supermoon? Even if she's gotten her chart read before, it's fun to hear different interpretations. We love Mojave Rising's articulate readings and modern design. ($175 per reading)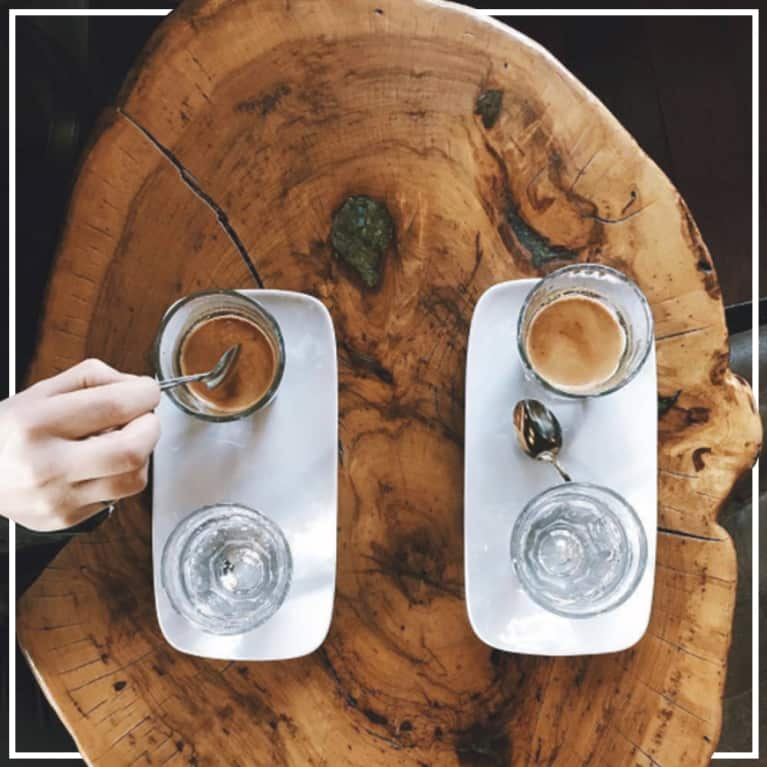 Get your latte-obsessed pal a course on coffee! She can try her hand at making instagrammable latte art and learn the alchemical way to make that perfectly-brewed cup at home. We've found indie-style cafe Counter Culture has several locations country-wide including D.C., Philly, New York, Los Angeles, Durham, North Carolina, Chicago, Charleston, Asheville, Atlanta, Bay Area, and Charleston. If you don't live near one of these hubs, we recommend checking in with your local coffee shop or a nearby urban hub, as they often offer community-based aroma and tasting classes (usually called "cupping" classes). ($75 for brewing basics, and cupping is offered on various location-dependent schedules for free)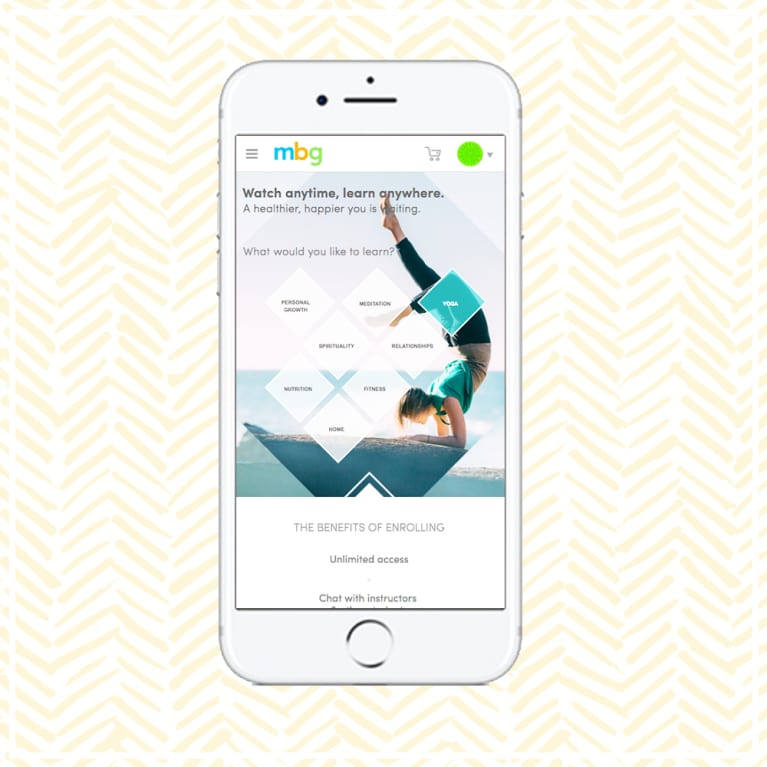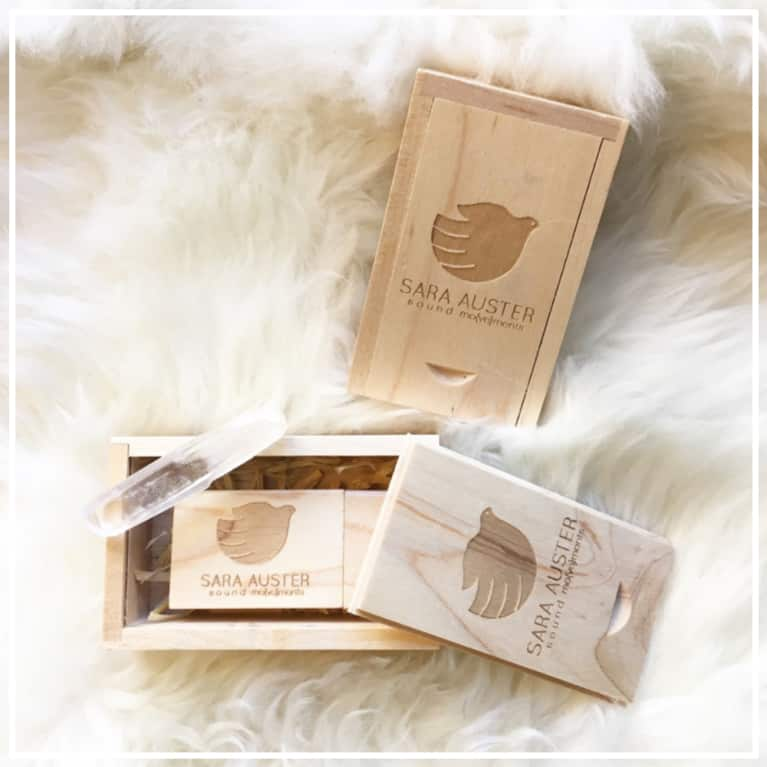 Sound vibrations have the power to bring brainwaves into theta state, a frequency where intense healing happens. While a live sound bath live is an unparalleled and highly recommended experience, we absolutely love Sara Auster's beautifully packaged compilation of healing sound baths. It's all loaded onto an USB drive (amazing for frequent travelers) and comes in an artisanal wooden box beside a quartz crystal. ($40)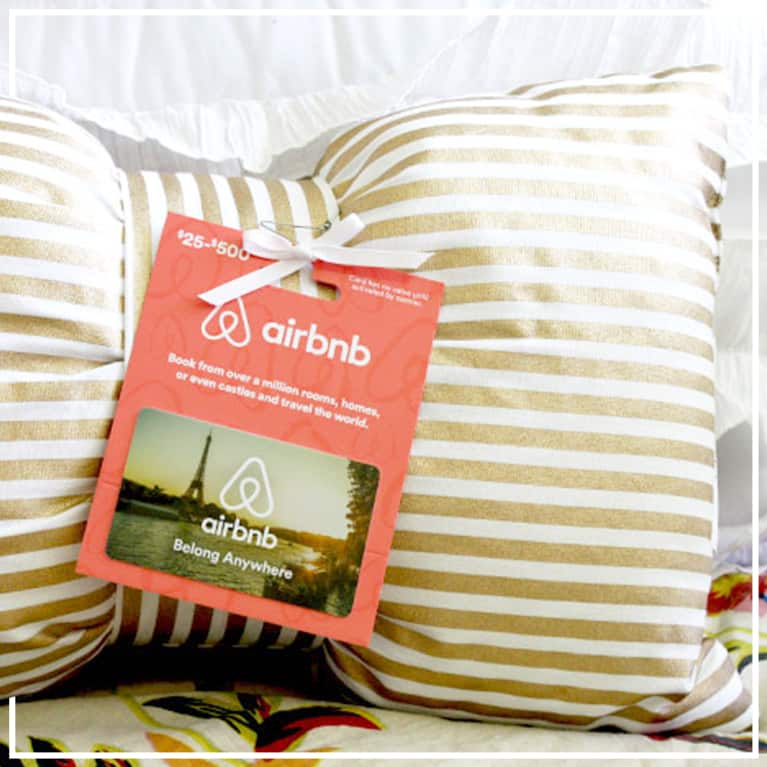 Give the gift of adventure and the experience of being a true "local" anywhere in the world with an Airbnb gift card. Whether your pal already has a trip planned or needs to book a weekend getaway, giving the gift of a sanctuary abroad shows your understanding and support of her free spirit. ($ any amount)
6. Delicious, healthy dinners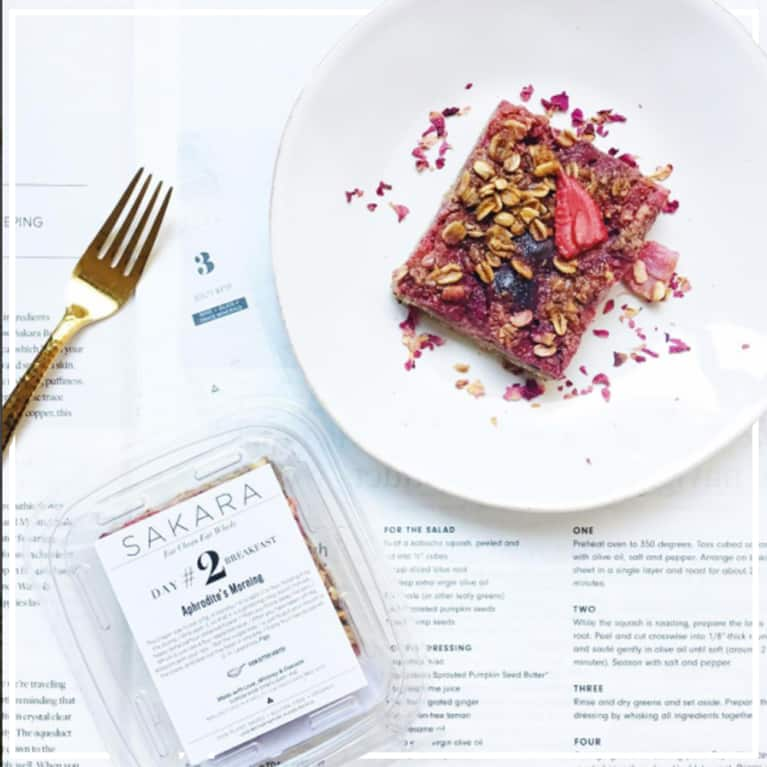 We love this because it's perfect for the person who is short on time, but is interested in cooking for themselves as a healthier way of life. Is your friend picky? Not to worry. GreenChef is one of our favorite ingredient delivery services for its customization feature. Choose from paleo, vegan, gluten-free and more. Did we mention it's all organic and sustainably sourced? We also love Sakara Life for a plant-based, energetic reset that doesn't require any cooking and is delivered to your doorstep for healthy eating made super simple. (GreenChef, $10.49 to $14.99 per 2-person meal, Sakara starts at $90 per day for meal delivery or $80 per day for meal subscription)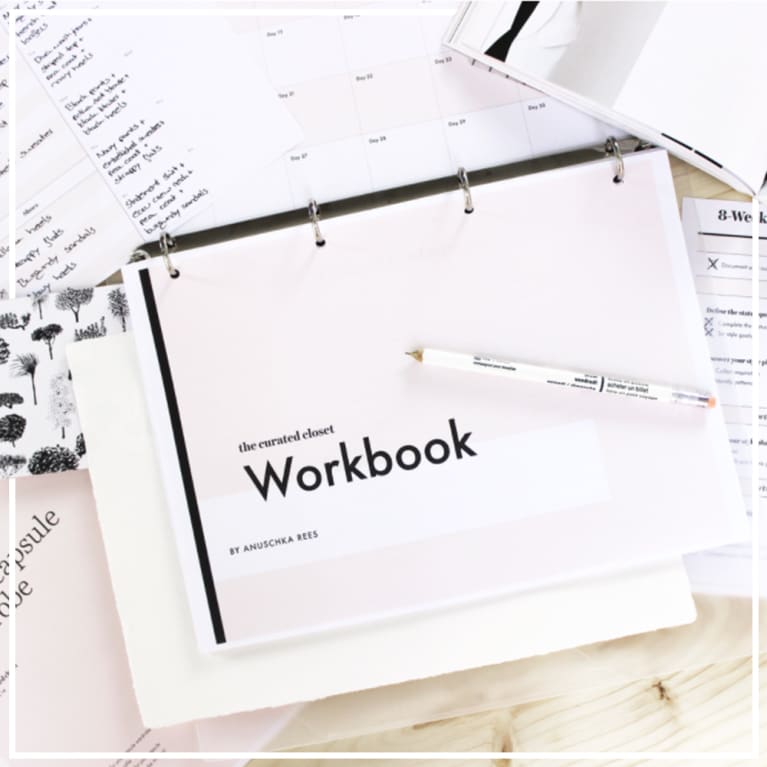 Not for the faint of heart, these worksheets are for the person who complains about a closet full of nothing to wear. Whether she's already KonMari-ed her entire apartment or is a new minimalism enthusiast, Anushcka's worksheets and The Curated Closet book are the ideal balance of inspiration and instruction to pare down clutter and create the curated closet of your dreams. (Worksheets are ~$16, Curated Closet book is $16.37)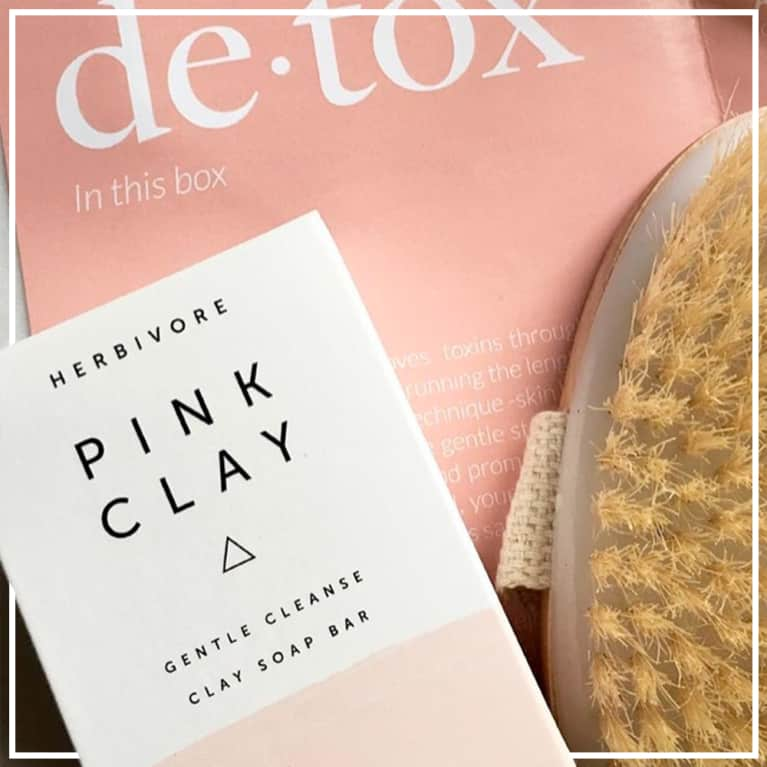 This detox box doesn't require restriction of any kind. Quite the opposite, it's essentially an introduction to detoxifying rituals that can be layered into your day. Especially during the holidays—which can and should remain a time of indulgence!—it's helpful to try new rituals to balance out stress. ($60 per month)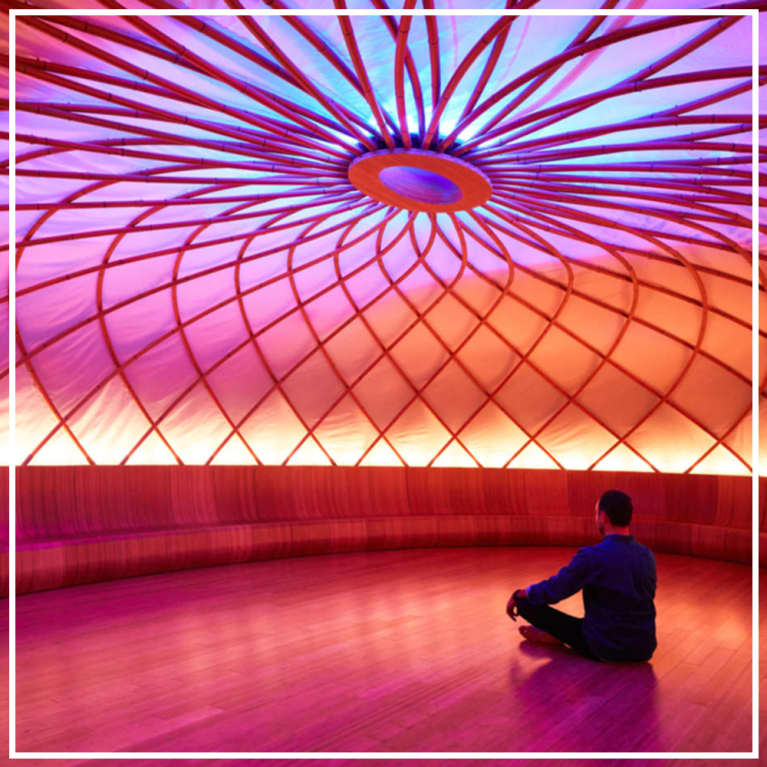 One of our favorite new meditation centers now open in NYC has developed an app to help you with your meditation practice. The Inscape app doesn't just have the same daily meditations on rotation—it offers intelligent suggestions based on your answers to an introductory quiz and time of day. (Monthly subscriptions are $12.99 and annual subscriptions are $89.99)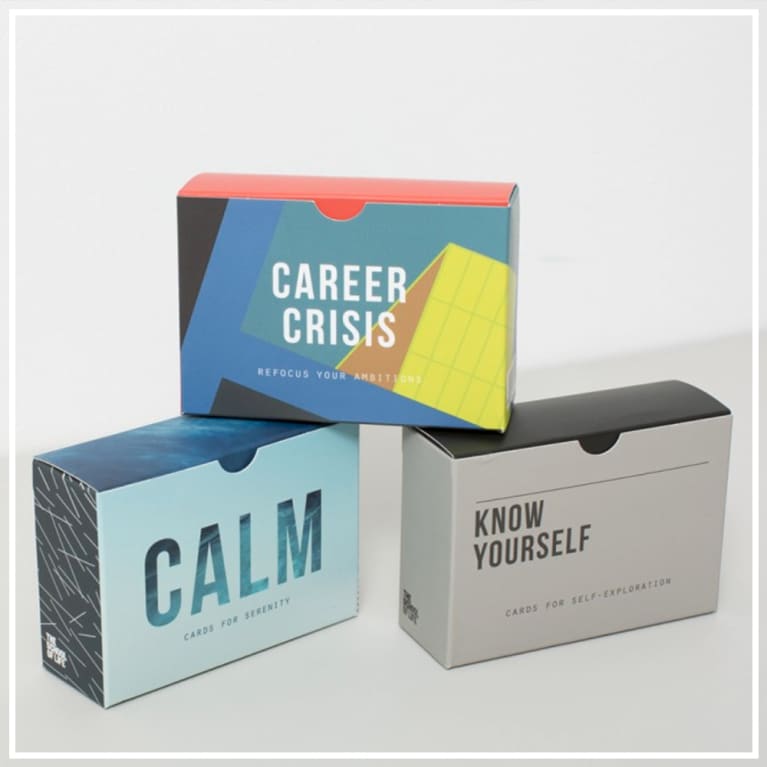 Sometimes life goes by so quickly, especially during the holidays, that we forget to stop and smell the roses. Self-reflection is one of the best tools to facilitate learning, and we love how these prompts are like having a therapist in your pocket. Answering these questions will take your relationship with yourself to the next level. ($15)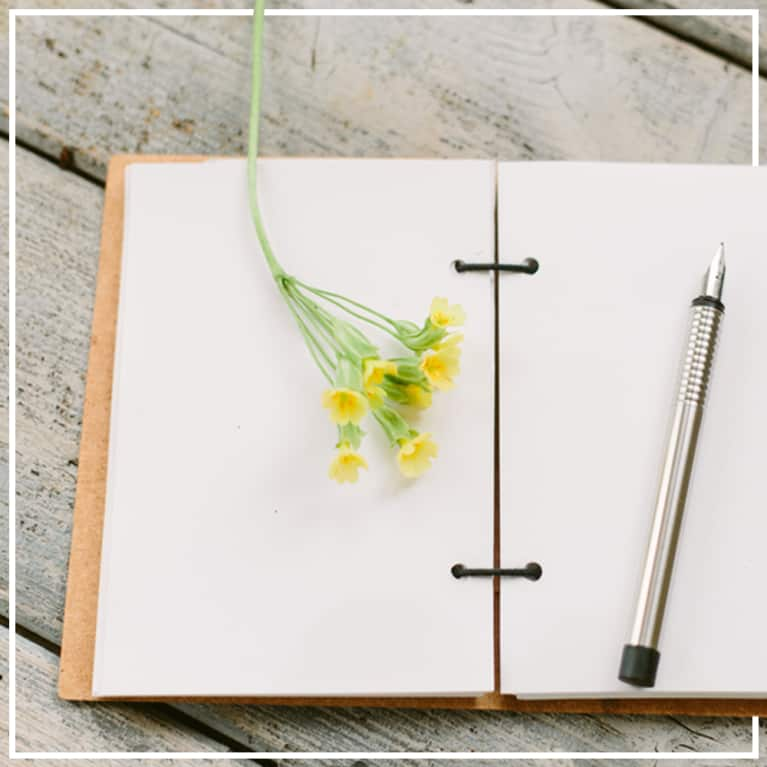 It's been shown that gratitude can improve your mental, spiritual and emotional health. This gratitude journal can be used personally, but it was actually designed to be showcased in public spaces as a place where people can anonymously share what they're grateful for. Anyone who signs it can take a gander and what's been written and feel a sense of connection and community. It's the perfect Secret Santa itemfor anyone you share a space with: roommates, coworkers, family, coffee shop pals, or your favorite yoga studio. ($16)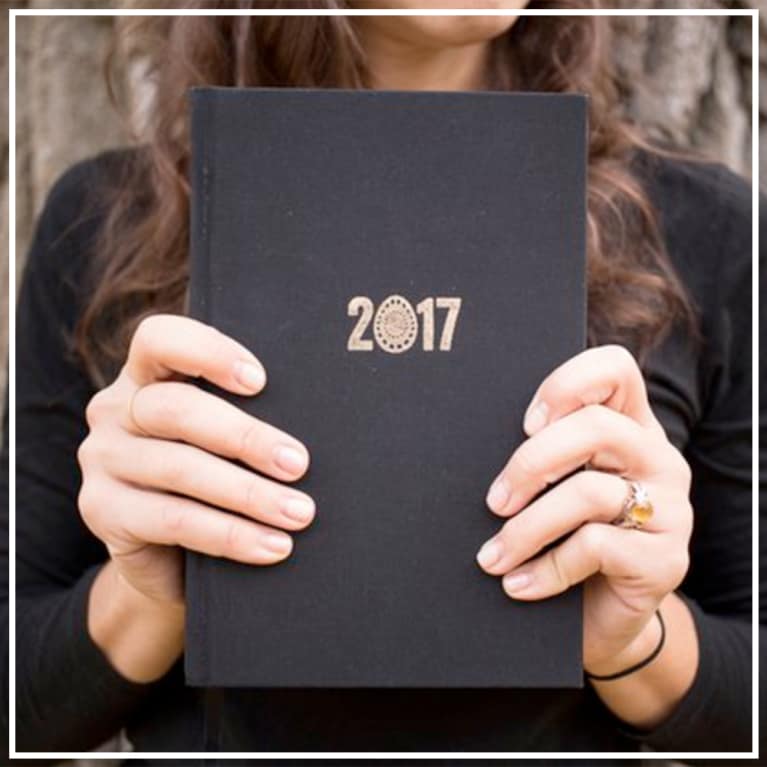 This is for the dreamers who have lofty goals, who live life to the fullest, and are always excited by the prospect of a fresh start or a new project. This goal-setting planner is basically a life coach in your pocket: it helps prevent feelings of overwhelm with guided goal-setting modules and tutorials on how to break down each goal into achievable steps against a realistic timeline. ($35 via their crowdfunding platform, but visit their site for updates)