Eat More Kale vs Chick fil-A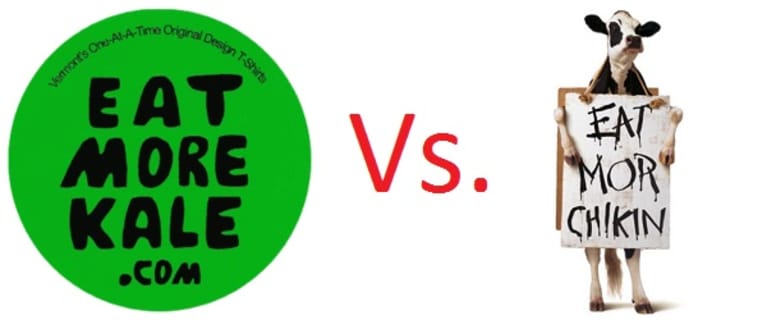 When you think of kale, do you immediately think of Chick fil-A? Bo Muller-Moore has been making and selling 'Eat More Kale' t-shirts since 2000, much to the chagrin of Chick-fil-A. That's right, Chick-fil-A issued a cease-and-desist order against Bo in 2006, claiming that 'Eat More Kale' was in conflict with their slogan, 'Eat More Chikin' -- and then blocked his effort to trademark 'Eat More Kale' this summer.
Do you think that eating more kale and eating more chicken have anything in common?
Is this the most ridiculous thing you've read this year?
What do you think?