Jana Blankenship was living in Berkeley, California, while at graduate school for Curatorial Practice. "I was really stressed out writing my thesis and started to break out in hives on my face. I had never had a reaction like that in my life, and it made me start to analyze everything I was putting on my skin. Even though I was only using natural products, I became obsessed with reading ingredients lists and noticed that the products I trusted were not as clean as they purported to be."
After experimenting with making her own skin, body, and hair care products (with only a few organic ingredients), she enrolled in natural perfumery, herbalism, and soapmaking classes and, "just kept diving deeper." By the time she finished graduate school in 2008, her eponymous label, Captain Blankenship, was growing into a fuller line. "The concept of my brand is similar to "less is more," but, specifically, a few organic ingredients is more. I also feel that we must adapt our regimen for the seasons. What works for your skin in June will not work in December, just as how you dress in June will leave you freezing in the winter."
Here, a peek into Jana's pared-down rituals and charming family life in New Paltz, New York.
A.M. Ritual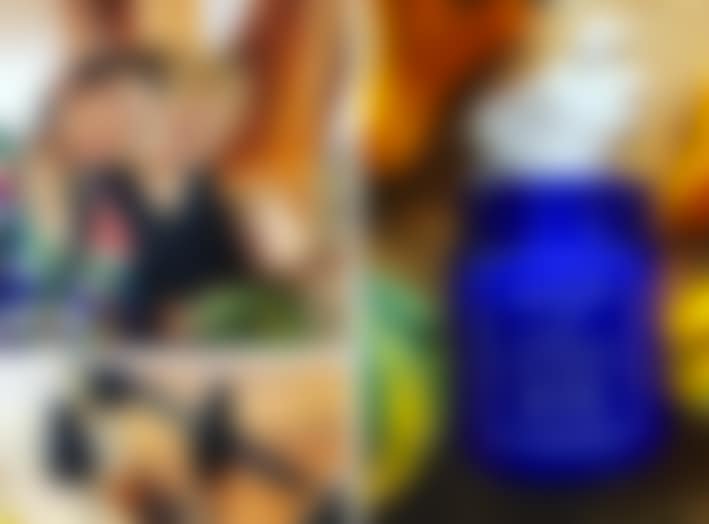 I'm up around 7 a.m. with my little baby Caspian chirping at me. He is 13 months and still sleeping with us for part of the night. Mornings are not my favorite, but it is a delight to wake up to this little charmer. I am nursing, so I usually wake up completely parched. I drink a big glass of water and then start making coffee. I drink a cup of coffee with organic raw milk from the farm at the end of our road.
Most days, I make organic oatmeal for breakfast for myself, my 3-year-old daughter Mila, and Caspian. I add organic goji berries in while it's cooking and after it's done, add some organic frozen mixed berries in—this is a good trick for cooling off oatmeal for kids. I also add a dollop of organic Greek yogurt into each bowl and some local maple syrup. Delicious.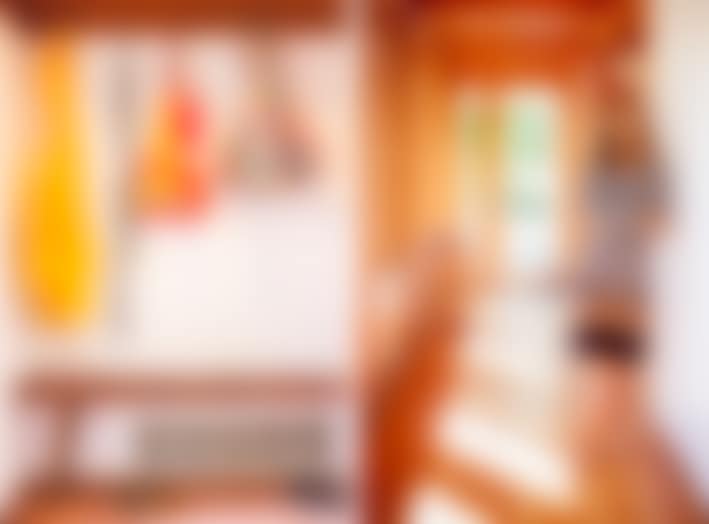 I get the kids dressed, make Mila's lunch, and then run upstairs with Caspian to get dressed. It usually takes me less than five minutes to get dressed and ready. My beauty regimen is very simple. I wash my face with our Blue Chamomile & Lemon Oil Based Cleanser, moisturize with a homemade tinted sunscreen I have been working on, and use a few dabs of RMS Un-Cover Up. I love to use the RMS Master Mixer around my eyes and on my cheeks, too. I shake our Mermaid Dry Shampoo on my roots, work in, and then spray our Mermaid Sea Salt Hair Spray on. All the while, Caspian is trying to open every drawer in the bathroom and empty them. I put on our Lime + Vetiver Cream Deodorant, pick him up, and go.

Lunchtime
I work with four women at HQ, and we try to rotate who brings lunch in. Lunch is usually a kale salad and soup or grains. Sometimes we pick up tofu wraps from our favorite local lunch spot. I recently got into making homemade ginger soda, so I often bring it for lunch. I am always thirsty so am constantly refilling my water bottle from our new reverse-osmosis water system at work. I might have a cup of green tea or another cup of coffee in the afternoon. We also always keep a bar of dark chocolate around the office for a little pick-me-up.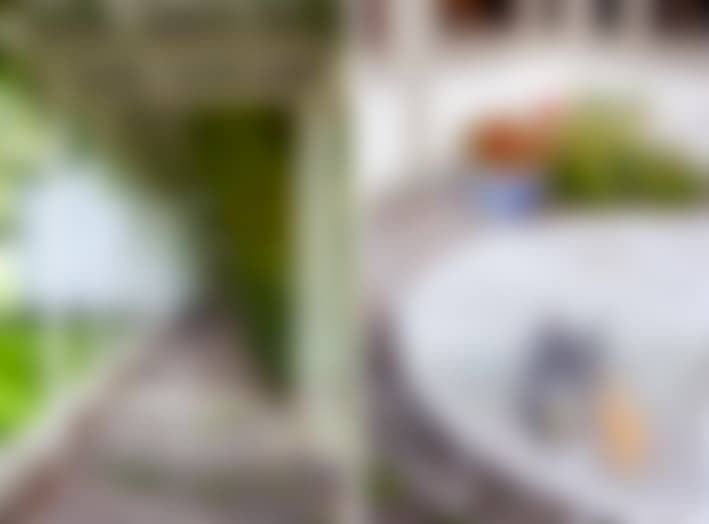 I pick Mila up at 3 p.m. and head home to Caspian. We'll have a little snack of a banana, apple, nuts, or a green smoothie. I have found that Mila will drink anything in smoothie form, so it is easy to throw kale or spinach in there along with organic frozen fruit, banana, yogurt, and local apple cider. We relax a little until our Siberian Husky Vuka starts following me around and talking to me to try to see when I'm going to take her for a walk. I get the kids into our double jogging stroller and take a 3-mile run or walk with them and Vuka on country roads or the rail trail near our house.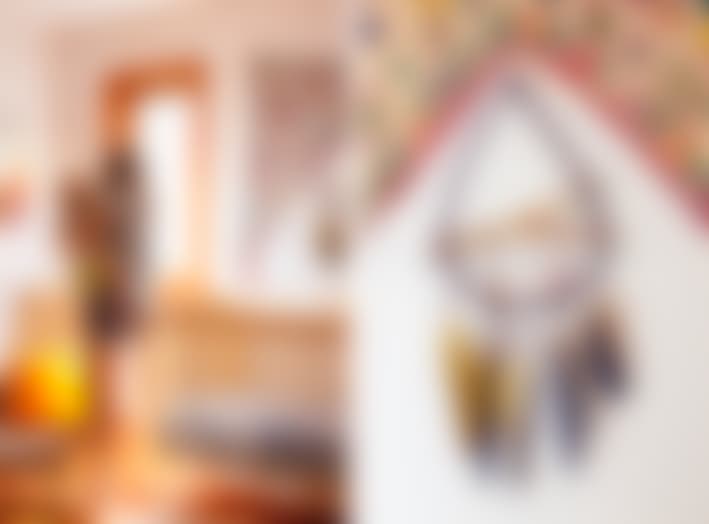 We get home and I drink water with lemon and Himalayan pink salt, my natural Gatorade. If I went running, I try to take a shower. If Caspian isn't napping, sometimes this doesn't happen until my husband gets home. I use my Meow Meow Tweet Soap, currently the Tangerine Basil and, depending on how much time I have, might shave my legs with my new favorite, Oui Shave Razor. I tend to wash my hair twice a week with Josh Rosebrook Nourish Shampoo and Conditioner. I get out, towel off a little, and apply our Sunshine Cream all over my body (best for skin to be a bit wet to receive moisture), brush my hair, and use our Mermaid Hair Oil on the ends.

P.M. Ritual
My husband Levi usually doesn't get home until 7 or 8, so I make a simple dinner for myself and the kids. I don't really plan ahead, so dinner is always a bit of a smorgasborg of what is in the fridge. We have an incredible farm at the end of our road with a 24-hour honor-system farm stand and a CSA. I try to be creative with our vegetables, but it is hard with a 3-year-old. Luckily, she loves broccoli and carrots. Often we will have a simple dinner of rice, lentils or beans, cheese, salad with avocado and sauerkraut. I love hot sauce.

Caspian usually is covered in food head to toe after meals. Mila is in love with her Kitty Cat Soap, Meow Meow Tweet's Baby Body Wash. It's a relief to be able to have them in the bath together now, and it's so cute! We towel them off and get them in their PJs and off to bed around 8 or 8:30. Often I end up falling asleep putting one of them to bed. I'll wash the dishes, tidy up, and maybe have a glass of red wine or some herbal relaxation tea. I might catch up on some emails or head up to bed. I put on my pajamas, wash my face with Meow Meow Tweet's Face Cleanser, tone with our Aloe & Rose Toner and moisturize with our Rose & Pomegranate Face Oil. I coat my hands and feet in our Avocado & Peppermint Cuticle and Foot Balm, get into bed and read until my eyes are closing.