Must-Have Coats & Boots For Winter (All Eco-Friendly + Under $250)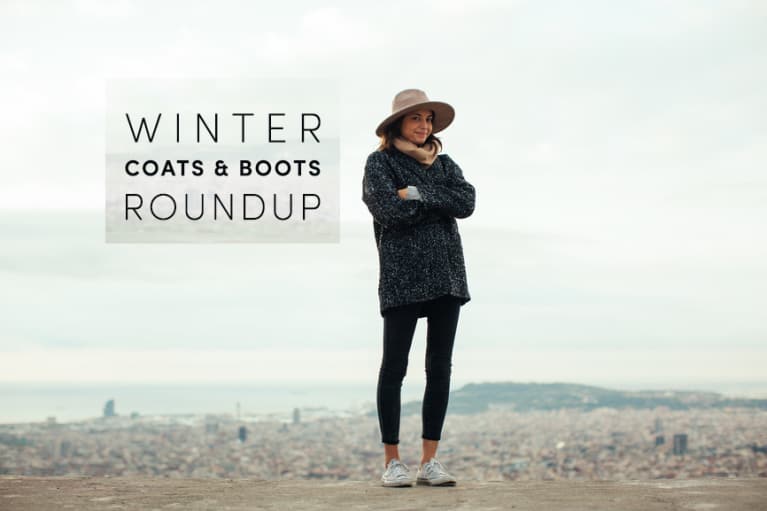 From sipping hot cocoa to burning wood-fired candles, there's so much to love about winter. The frigid temps, though? Not so much. Luckily, keeping cozy doesn't mean skimping on style, draining your bank account, or giving up your eco-friendly beliefs. Get ready to say buh-bye to the brrrr and hello to do-gooder chicness with these weather-ready coats and boots (all sans down, wool, suede, and leather).
These sustainable, cruelty-free essentials are sure to satisfy Mother Nature and your sartorial sensibilities. Oh, and did we mention they're all $250 or less? So you can stock up and bundle up in style without breaking the bank. PS: If you're stumped on what to get for some of your most hard-to-buy-for friends and family, these also make great gifts!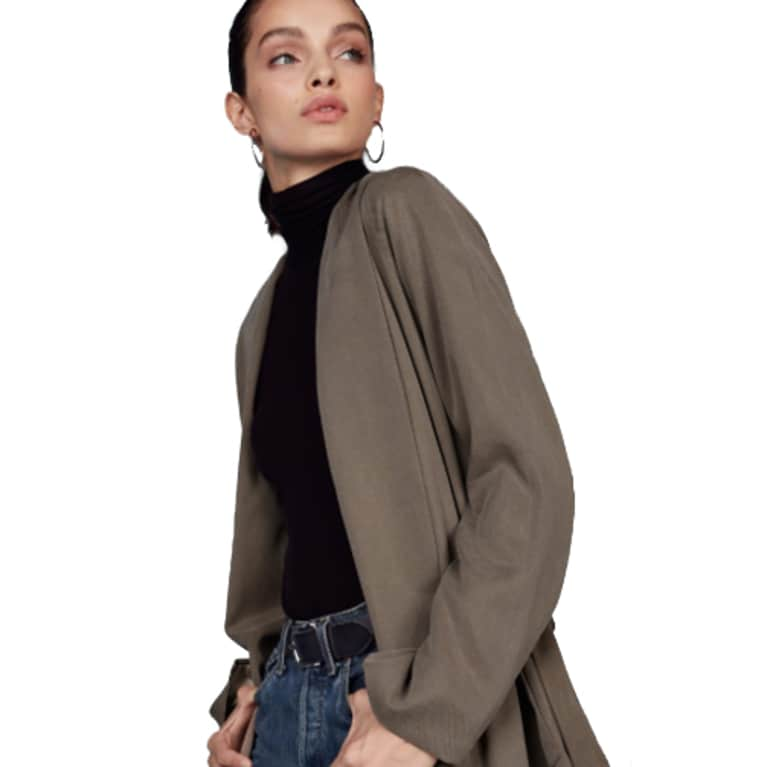 Modern minimalist done right! Featuring an oversized fit, shawl collar lapel, and open front, this longline coat is perfect to layer over whatever you're wearing. If the look alone doesn't get you grinning, the RefScale definitely will. The Oxford Coat used 1,163 gallons of water, as compared to the industry standard of 7,237 gallons. That means you're saving 6,074 gallons of water without skimping on an ounce of style! Reformation Oxford Coat ($198)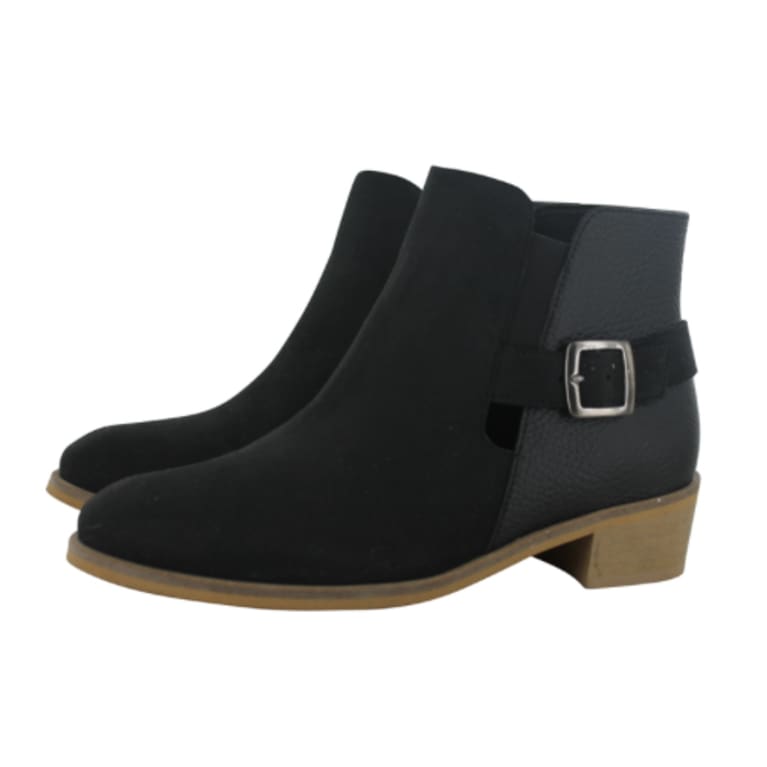 One thing that always remains on our must-buy list season after season? A pair of sturdy, comfy, and stylish ankle booties. Featuring a buckle detail and wooden sole, these ethically produced, cruelty-free ankle boots serve up full-on sustainable style. Pair with skinnies, a super-soft knit sweater, and a cozy coat (hint: There are some fab options above), and you've got yourself a no-fail winter ensemble. Novacas Sylvie Bootie ($165)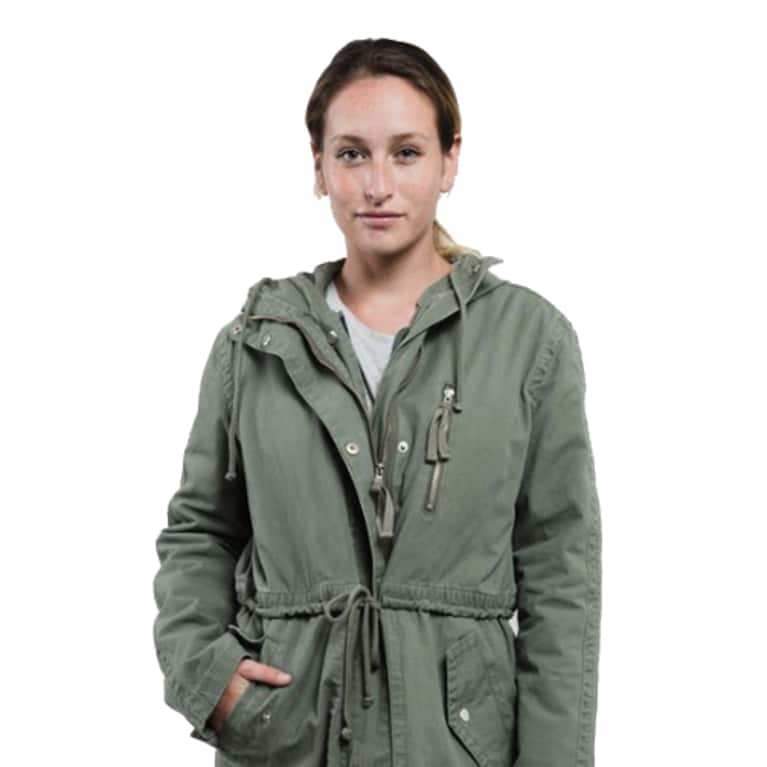 Winter got you feeling the blues? Before you surrender to hibernating for the next three months, try this weather-ready essential on for size. Featuring a removable interior jacket, it's literally two coats in one! And with multiple flap, snap, and front pockets, you can carry all your gloves, gadgets, and goodies with you. And talk about looking and doing good. For every item sold, United by Blue removes one pound of trash from our oceans and waterways! United By Blue Ash Double Layer Coat ($188)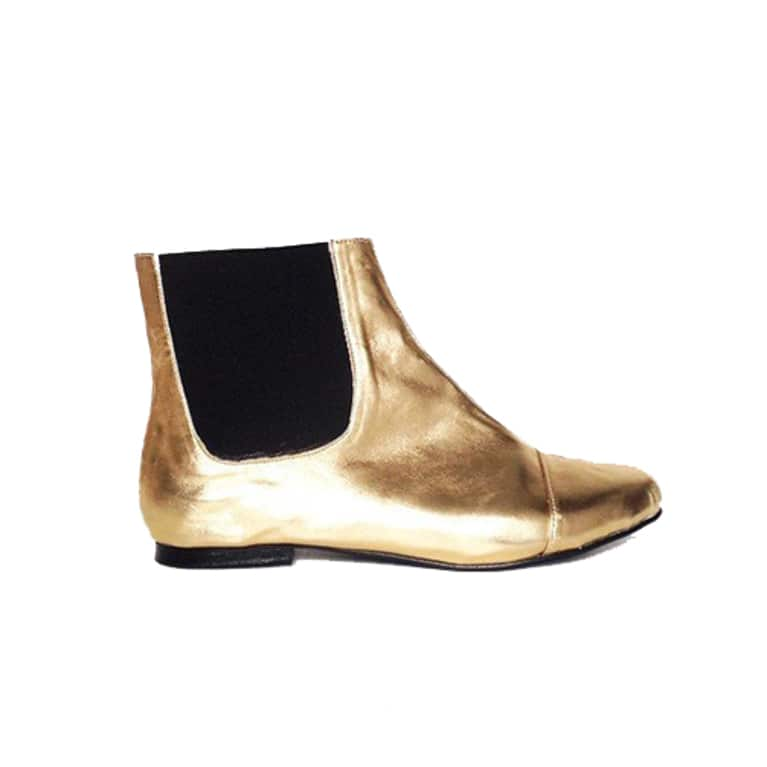 Looking for a metallic touch to take your holiday look to the next level? Go full-on glam with these gold, vegan booties. Handmade in small batches, these metallurgic beauties are super soft and seriously comfy. Even cooler, by keeping production local, Helpsy creates community jobs and reduces CO2 emissions in shipping. Helpsy Jane Faux Leather Golden Chelsea Boot ($80)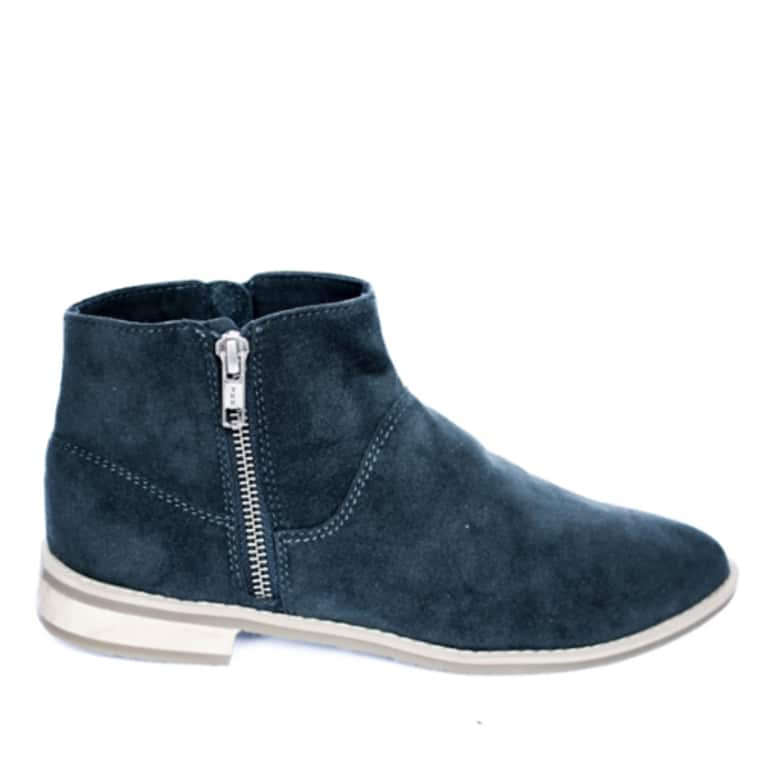 Bhava (Sanskrit for "sentiment") is devoted to purity and consideration for others and the planet. Each trendsetting design is handmade with organic, recycled, and cruelty-free components. Plus, the brand donates a percentage of profits to the Jaguar Animal Rescue Center. So when you buy these eco-lux ultrasuede booties, you know you're practicing Bhava—and ramping up your winter wardrobe in the best possible way. Bhava Berlin Bootie ($199)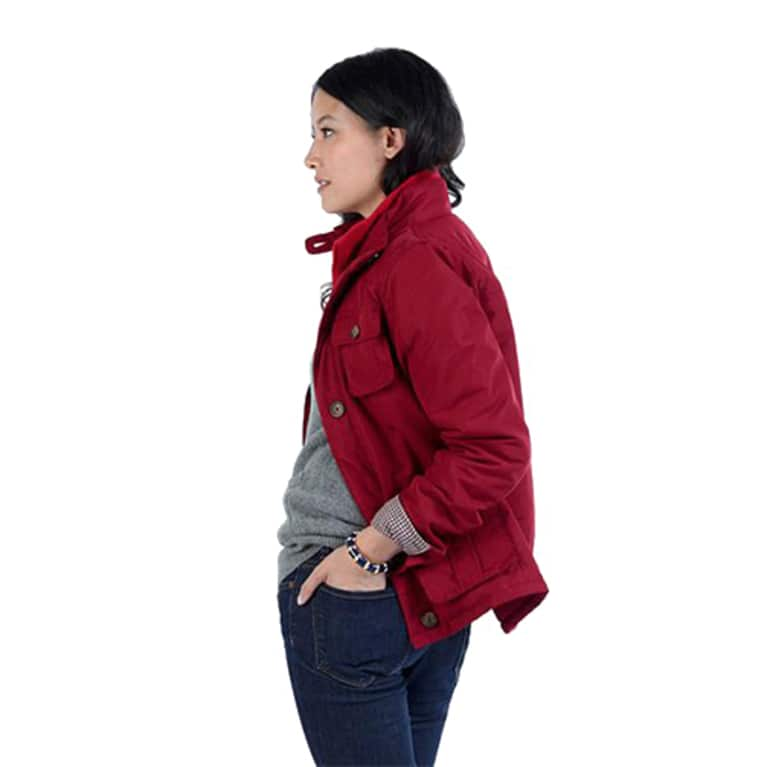 Swellas is committed to environmental and social impact. Constructed with high-quality upcycled fabrics, this cozy coat stands up to urban adventures and pastoral excursions. The full lining and weather-resistant outer shell will keep you warm, toasty, and dry all season long. Even better? For every purchase, the brand donates a jacket to a child in need through Operation Warm. Swellas Berryessa Jacket ($95)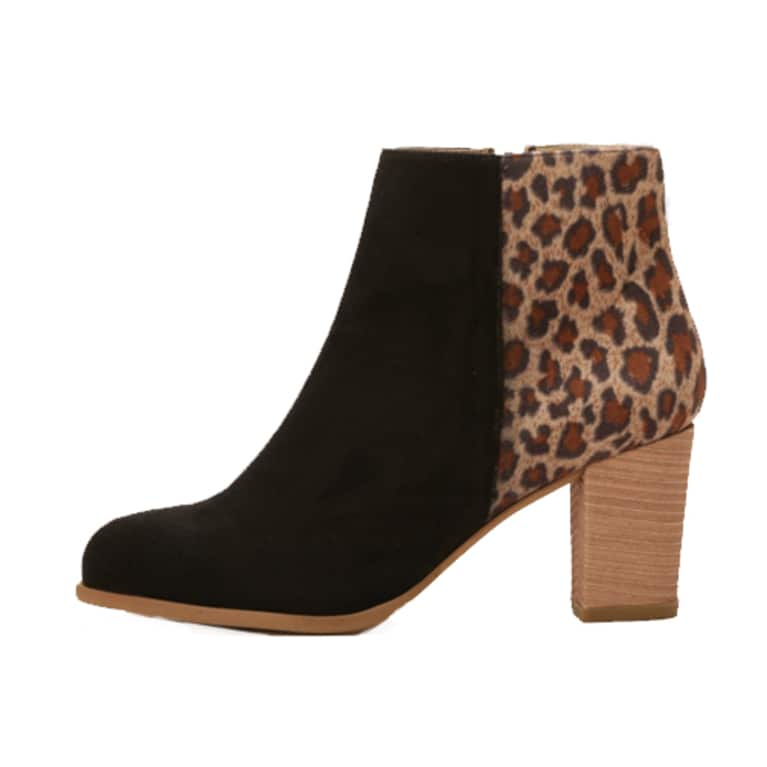 Who doesn't want a little leopard in their life? Take a walk on the wild side with these contrast faux suede and leopard print booties. Each pair of 100 percent vegan kicks is manufactured with sustainable, renewable plant-based materials. And to up the cool factor, Olsenhaus only makes 50 to 100 of each style per season. So the chance of you showing up to a holiday party in the same shoes as someone else is seriously slim. Olsenhaus #9 ($175)
Planning an outdoor adventure? Whether you're skiing down the slopes or strolling to the yoga studio, you'll love the functional appeal of this chevron quilted number. The extended length, polyester sherpa lining and durable water-repellent (DWR) jacket will have you prepped and ready to take on the day, come snow, sleet, or sunshine. prAna Diva Long Jacket ($179)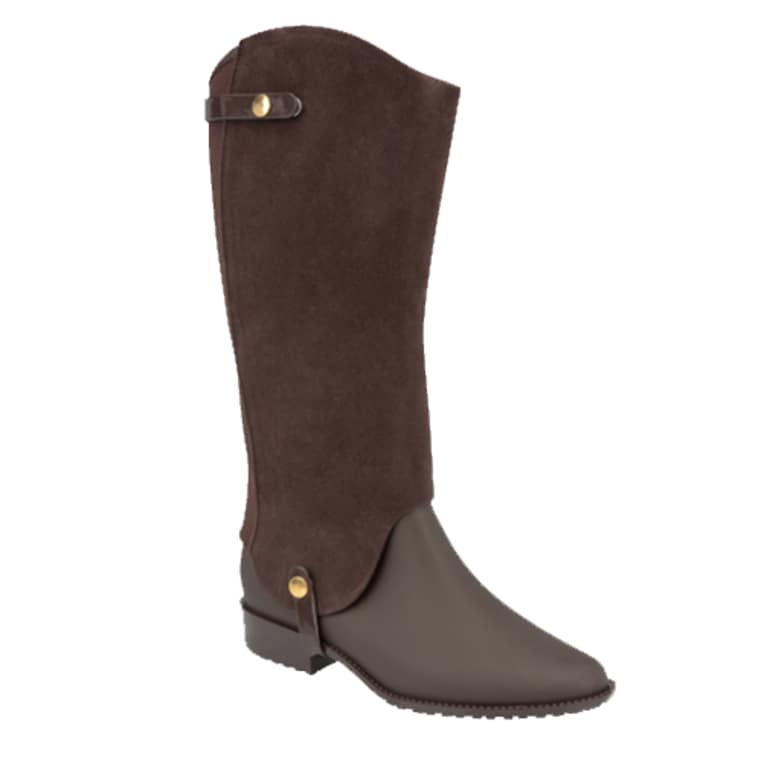 Whether you're an equestrian or simply want to emulate classic American style, these convertible riding boots are for you. Wear 'em tall as a riding boot or short as a Chelsea boot. Here's the kicker (pun intended): They're made of MULFLEX—a waterproof, malleable, odorless, natural, and 100 percent recyclable material—which means when you've worn them out, you can simply toss them into the recycle bin. Beed & Reel 2-in-1 Convertible Riding Boot ($235)