7 Things You Need To Know Today (December 1)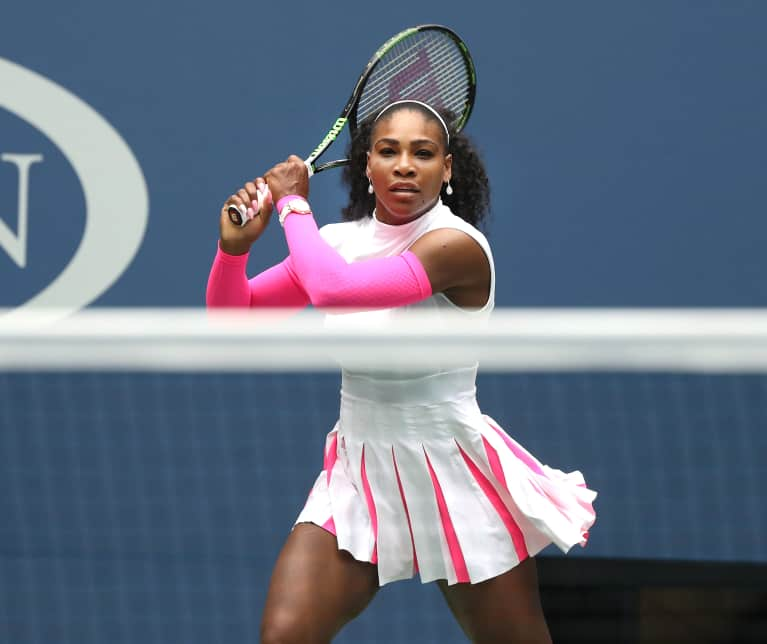 December 1, 2016 — 10:00 AM
1. Serena Williams wants women to keep dreaming. BIG.
In her inspiring open letter to all women, she shared how her gender and race are often included as obstacles to her success, which isn't the case for Tiger or Federer. "My dream wasn't like that of an average kid, my dream was to be the best tennis player in the world. Not the best 'female' tennis player in the world." Amen, sister. (The Guardian)
2. Lack of sleep is actually hurting the economy.
According to a new report, not getting enough sleep is linked with reduced productivity and is costing the United States a lot of money: $411 billion per year, to be exact. (U.S. News & World Report)
3. This photographer is representing non-binary people with moving portraits.
The portrait series by Jennifer Jackson first appeared in the Brighton Photo Biennial in the UK this October and focuses on creating "more representation of people who look very different from each other, but identify with the same terms." (Broadly)
4. Can't sleep? Online therapy may help.
While flicking through your phone may keep you awake, it turns out not all digital screens spell trouble for sleep. In a new study, over half of participants with chronic insomnia improved their sleep, eventually returning to normal sleeping patterns within a year, after using an online therapy program. (NYT)
5. Millennials top the list of donations on #GivingTuesday.
Giving Tuesday—the day targeted for charitable giving that follows Black Friday and Cyber Monday—attracted the attention of notoriously hard-to-reach millennials, many who were donating for the first time. The #GivingTuesday social media campaign appeals in a way regular mail campaigns don't—making $5 to $25 donations feels doable. "People who normally never give are giving," said Laura Brown, vice president and chief advancement officer of the Harper College Foundation, which had a record-setting Giving Tuesday this year. (Daily Herald)
6. Sleep is not the best cure for a bad day.
New research shows that because most memory consolidation happens during sleep, sleeping can actually make bad memories stick around. According to scientists, journaling and exercise are more effective ways to cope with a bad day. (Science of Us)
7. This European country might become the first to ban coal power.
While many countries are working to gradually phase out coal power, Finland could be the first one to get rid of the stuff entirely. The government has proposed completely banning coal-powered electricity by 2030. This goal may actually be achievable, considering there are very few coal power plants remaining in the country. (Fast CoExist)